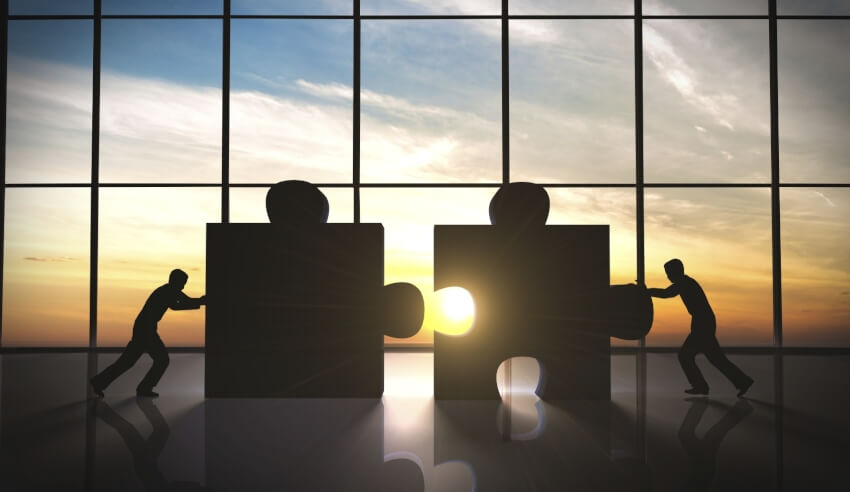 An established law firm with offices on Australia's eastern seaboard is speculated to become the latest set to consolidate their offering by merging with another player in the profession.
Lawyers Weekly understands that DibbsBarker has been actively looking to bolster its offering by combining its services with that of another firm.
Sources have told Lawyers Weekly that staff were brought together on Friday last week to discuss potential merger opportunities with global heavyweight Dentons – the outcome of which had not yet been disclosed by the time this article went live.
DibbsBarker was approached for the official word however said it "does not comment on market rumour or speculation". Similarly, a Dentons spokesperson told Lawyers Weekly that while it is always evaluating potential growth opportunities, it would not disclose the nature of these opportunities.
"Our clients in multiple industry sectors are very interested in Dentons meeting their needs across Australia," the spokesperson said.
"Like most major law firms, we are constantly evaluating the market for opportunities to further enhance our business for the benefit of our clients.
"At any given time we are in discussions with many groups of individuals and firms across the world. We do not, however, make any comment on such discussions."
The concept of a mid-tier merging with a global has become increasingly common within Australia's legal profession, most recently demonstrated by the combination of Norton Rose Fulbright and Henry Davis York, which went live on 1 December after much buildup.
While a merger between DibbsBarker and Dentons may or may not eventuate, market observers have shared that the scale of a global firm is sure to entice mid-tier players.
However if like so many before them, Dibbs chooses to go down a different path, it would be looking to consolidate its offering by merging with another of similar size, according to various reports. 
Lawyers Weekly were told that should Dibbs look to go down the mid-tier merger route instead of combining with a firm of Dentons' stature, it would be approaching firms such as Piper Alderman and Gadens Melbourne.
A Gadens Melbourne spokesperson confirmed that it is "definitely not in any merger discussions with DibbsBarker", while Piper Alderman was unable to provide a response by deadline.
Earlier this month, a Fairfax Media publication reported that Dibbs was in discussions with Sparke Helmore, however these "ended three to four months ago with an agreement neither would poach staff from the other".
Last year Sparkes effectively merged with Perth-based insurance firm Jarman McKenna.
Speaking about surviving the mid-tier market generally, Mark Hickey, chairman of the board for Sparkes, expressed the need for consolidation. 
"I think it is a strategic need for a national firm to grow revenue and profit but more importantly to grow through acquisition of like-minded partners," Mr Hickey said.
At the time his firm's merger with Jarman McKenna went live, Mr Hickey said he expected more mid-tier mergers in the future but that Sparke Helmore was dedicated to its position as an independent, national firm. In this fluid environment, he also stressed that mid-tier partnerships need to step up to the plate and invest in their business.
"I think there's going to be quite a bit of fluidity in the mid-tier market and you will see some mergers occurring and you're seeing that now," Mr Hickey said.
"The days of partners sitting back and waiting for the work to come to them, and sitting back and taking big draws but not putting anything into the business are over."
The speculation about DibbsBarker comes after Hall & Wilcox poached a 20-person insurance team from the firm's Brisbane office.
The team of 20 is headed by partners Terry Killian, Kelli Stallard and Angela Brookes, holding expertise in workers' compensation and personal injuries.
Clients of the team have included WorkCover Queensland, Baptist Union, MIGA, Anglo Coal, Hogan Lovells UK, Ramsey Health, Kumho Tyres and Avant, a statement from Hall & Wilcox said.
Rhett Slocombe, Hall & Wilcox national insurance practice head, said the team significantly adds to the firm's national insurance practice.
"The team complements Hall & Wilcox's market leading statutory insurance and workers' compensation practice. We plan to leverage this position to deliver better value and smarter law to our clients," he said.
Meanwhile, Tony Macvean, Hall & Wilcox managing partner, said the firm plans further growth in its Brisbane office and nationally.
"We will continue to hire quality people and teams where there is a strong strategic and client rationale and cultural alignment," he concluded.