'Dress for your day' policy to create more flexible, agile workplace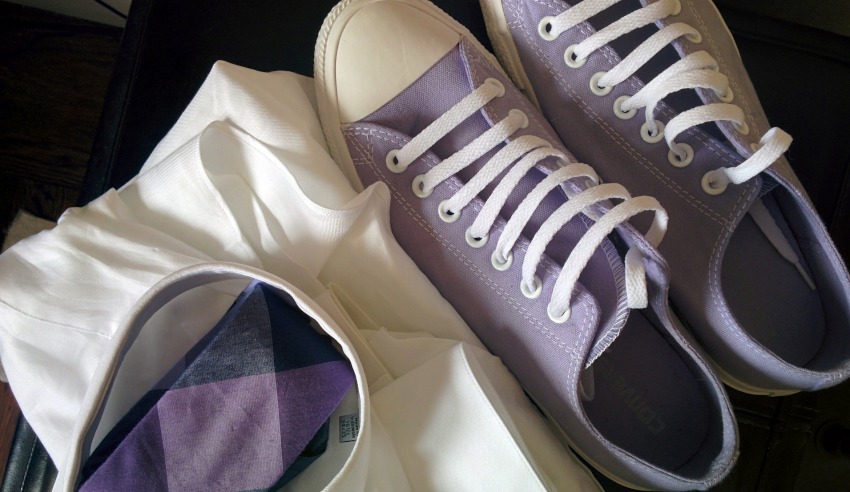 New mid-tier firm McCabe Curwood has implemented a new policy whereby staff members can dress casually when there are no external client or court commitments.
McCabes managing principal Andrew Lacey said the new 'dress for your day' policy formalises and promotes how many employees already approach their personal presentation in the office.
"When I look around, the suit and tie are just not worn behind the scenes anymore, so this policy will articulate to our staff that they have a choice in how they present themselves. As legal professionals, we do tend to work long hours and it is important to be comfortable," he said.
"How we dress is also a reflection of who we are, so it's nice to have that opportunity to let your personality shine through."
Speaking to Lawyers Weekly, Mr Lacey mused that workplace fashion is changing, as is the way we approach our work and out-of-work life balance.
"20 years ago, all the men wore ties and all the women wore skirt suits, regardless of the nature of the day and that was largely due to the fashion at the time and also the way we worked," he explained.
"Now, we want to work in a more flexible way and if there is no need to wear a suit and tie, why do it unless you want to – which I accept a lot of people still do. That is the benefit of having a choice."
"If you want to spend an hour or two at your daughter's sports carnival and then head to the office, you can do this seamlessly without having to be uncomfortable at the track, or having to get changed again on your way in."
McCabe Curwood recognises that work is no longer 9-to-5, Mr Lacey said, and that such a rigid structure doesn't suit every fee earner.
"We want to make it possible for employees to manage their careers and their lives in a way that is beneficial for themselves as well as us. We want to recognise that we trust our staff to manage their day as they deem appropriate."
This foundation of trust, he continued, provides an opportunity for employees to take control of their careers, encourages creativity and ultimately builds a stronger and more committed workforce, he posited.
"The moves we are making towards creating a large law firm without losing our boutique personality is bold but necessary to face the challenges presented in the current legal landscape," he said.
"We are investing in technology and skills development that will see our principals and managers able to coordinate and run highly-functioning teams that are more flexible in the way they approach work."
Firm COO Marc Walker added that the 'dress for your day' policy is not only a great way to express personality but is also a practical way to approach the working environment.
"We live in a world now where work life and personal life don't have the same boundaries as they used to, and in many ways, that's a good thing," he noted.
"I think policies like this facilitate the move towards creating a more flexible and agile working environment. They are reflective of how we can make small changes to address some of the larger issues facing the legal profession on both a personal and business level."