Rejuvenation key to success in boutique practice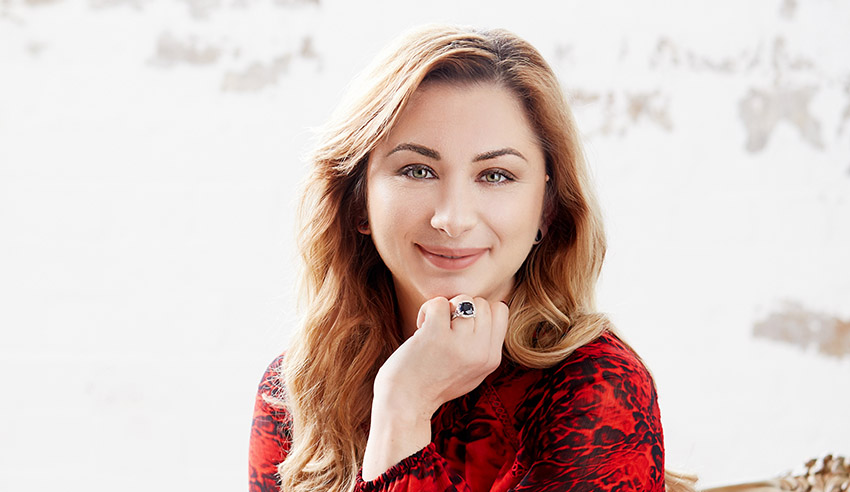 Boutique practitioners are "constantly on high alert", and thus it is crucial to have a space to recharge the batteries so as to come back to work the next day ready to go again, argues one director.
Why rejuvenation is needed
By virtue of having to be immersed in all aspects of their businesses, boutique lawyers are "constantly on high alert" and are stretched for long periods of time, according to Kalpaxis Legal Family and Surrogacy Lawyers director Cassandra Kalpaxis.
Speaking to Lawyers Weekly Ms Kalpaxis explained that, in her experience as a family lawyer, practitioners in this space expend a lot of emotional and mental energy dealing with their clients and navigating the trauma that often comes with their work.
"Vicarious trauma is a real issue for many of us practising in the field and it takes a lot of self-care, and discipline to remain empathetic but also detached from taking on our clients' own emotional turmoil," she said.
As a result, she said, "having a space to rejuvenate and restore is vital for lawyers to prevent burn out and to cope with the high conflict and stressful work we take on".
Getting out of town to rejuvenate
Such rejuvenation – whether it be via a dedicated retreat or any other getaway – is crucial for anyone in a boutique practice, Ms Kalpaxis continued.
"As a working parent [and] running a boutique law firm, I have experienced the pressure of juggling children, and trying to practice whilst maintaining my own wellness. It takes years of practice and discipline and there are plenty of days where I feel like I haven't quite found the balance."
Creating physical separation between yourself and those work stresses can really help one detach and effectively unwind, Ms Kalpaxis noted.
"Being away allows your brain to switch off from work and this provides you with the space to be present and to focus on your wellbeing," she posited.
"Being in a holiday location is the trigger for your mind to put up an out-of-office sign and to focus on yourself. When away from home at a holiday location you are more likely to focus on your holiday and less likely to seek to log into your emails and shoot off a quick reply."
Balancing the financial considerations
Lawyers Weekly asked Ms Kalpaxis what she would say to lawyers who want to find ways to rejuvenate – such as a weekend up the coast – but are concerned that, in the course of getting their boutique practice off the ground, they cannot justify the financial outlay of such self-care.
She responded by saying that the long-term effects of stress on the human body (both physical and mental) are well-known and that we need to be able to move past impressions that proactive self-care is somehow a "luxury".
"Self-care when working in a job that is such high stress is a priority to longevity in staying in the practice of law. There are so many rejuvenation programs that offer value for money. In fact, some programs offer CPD points, allowing you to kill two birds with one stone," she said.
"Wellness and self-care are things that something that we are just starting to talk about now, and people are realising these are absolute priorities if you want to remain healthy, and capable of navigating the day-to-day stresses of running a law practice."
Lessons about self and community
Moreover, making time for rejuvenation by way of regular breaks throughout the year allows one to "recharge and restore" wellbeing, both emotionally and mentally, Ms Kalpaxis reflected. Such timeout has offered valuable personal lessons, she added.
"I have learnt that I spend so much time throughout the year looking after other people's families that I forget to look after myself and to check in with people that I love. Being at retreats allows me to establish a connection with people that is often not a focus when navigating the busy and fast-paced nature of running a legal practice," she said.
"I have also learnt that when I give myself permission to slow down, be present, be 'out of office', that I am able to focus and concentrate more easily when I return to work. This in turn makes me much more efficient and productive."
Ms Kalpaxis said she has "been so lucky to meet some absolutely amazing people" over the last few years whilst attending retreats with like-minded people across Australia.
"I have networked with professionals across all aspects of the legal industry and built up a wealth of contacts in all areas of the law which I can now access at any time. I have also made some incredible friends who provide me with support in both my professional and personal life," she said.
"They have motivated me to achieve many of the goals I set for myself last year and have kept me accountable. I love the idea that more and more people are coming to retreats and encouraging new people to attend. It is normalising self-care and wellness within the profession." 
In addition, Ms Kalpaxis concluded, such retreats should eventually count as part of one's professional development as a lawyer.
"I am hopeful that the idea of a quarterly retreat will be as mandatory as CPD points. Taking care of ourselves in this industry is a priority and a retreat is a fantastic way to do that," she said.
To experience unparalleled learning and networking opportunities exclusively for boutique law firms and lawyers in Sydney and Melbourne, be sure to attend the 2020 Boutique Law Summit. For more information, click here.