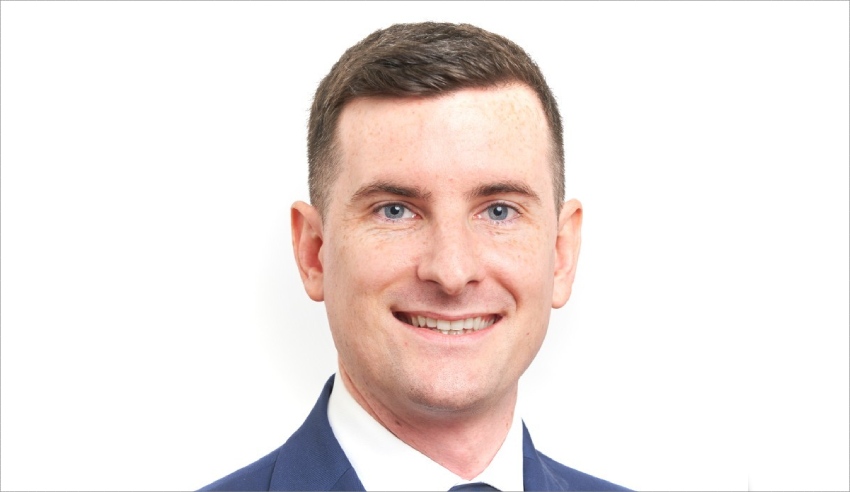 Trent Hancock – principal at Jewell Hancock, and winner of this year's Lawyers Weekly 30 Under 30 Award in Employment and Workplace Relations – believes that the post-pandemic landscape offers many opportunities for ambitious lawyers.
There are many features of a legal career that are rewarding for junior lawyers. Mr Hancock believes that "whether this is financial compensation or simply providing advice that allows a client to solve their own problem, it's always rewarding when a client conveys that sense of relief or joy when their matter resolves".
Mr Hancock had an unconventional start to his career. He told Lawyers Weekly that he "was working part-time at a car wash in my early years of university and saw an advertisement for a paralegal role at a boutique employment law firm on the university website. I figured it had to be better than washing cars in the middle of cold Melbourne winters so [I] applied and was successful."
It is great when you discover your true passion for employment law. For Mr Hancock, it took "only a few weeks [before] I was hooked on employment law, particularly acting for employees. It had such a great personal element to it when compared to more transactional areas of the law but still involved legal complexities that were both challenging and rewarding to grapple with."
Imparting advice to junior lawyers who are interested in working for boutique firms is an obligation of more senior lawyers. Like many of his peers, Mr Hancock started at a mid-tier firm out of university and then moved to a boutique firm. He said that "I completed a clerkship at a mid-tier firm in a different area of law during university and they ultimately offered me a graduate position. Everyone there was fantastic and the culture of the firm was great, but I preferred the smaller and closer-knit team that you get with a boutique firm."
The boutique law environment is also preferred by Mr Hancock because of the benefit of working in small teams. He observed that "there are also greater opportunities for junior lawyers at boutique firms in the seniority of work available and the ability to impact the culture and operations of the firm".
Ultimately, his advice to junior lawyers is that hard work is the key to a successful career in the law. Mr Hancock said that "it's not a particularly new technique, but there really is no substitute for hard work. Employment law in particular is a fast-paced environment that requires constant attention and dedication. We deal with employees who are regularly facing imminent threats to their employment who need urgent assistance."
He said that "we also have a relatively high volume of clients, meaning we need to work fast to achieve outcomes. In my view, it is usually the party that has worked hardest and been the most prepared that prevails in litigation".
Mr Hancock aims to use his acclaimed experience to be a mentor to younger lawyers. Lawyers should not be afraid to fail, he advised. Furthermore, he believed that the best time to fail is in your junior years because it enables the most amount of time to learn and correct. Failure, Mr Hancock observed, is also a natural consequence of taking on new opportunities that allow you to grow and upskill.
Ultimately, junior lawyers need to find a place where they are valued. Most lawyers are intelligent and hardworking people by nature and they should be recognised and rewarded accordingly. Mr Hancock suggests that some lawyers stick around and tolerate poor culture at a law firm because of some tenuous promise of promotion or reward.
Mr Hancock suggests not to do this. Instead, his advice to junior lawyers is to back themselves and find a place where they are valued. He advises not to waste your formative years as a lawyer at an organisation where you are miserable. All lawyers should be working somewhere where they feel genuinely appreciated, Mr Hancock believes.
That said, current market trends are making it more attractive to be a junior lawyer. This makes it a great opportunity for junior lawyers to be mobile at the moment. Mr Hancock suggested that "traditional" law firm practices are (fortunately) dying off and junior lawyers are in a strategic position now to find a firm that suits them.
There have been inevitable changes that went with the pandemic. For Jewell Hancock, there were "probably more opportunities than challenges during the pandemic". These opportunities included remote and cloud-based technologies, flexible working arrangements for staff members and the removal of unnecessary overheads like a dedicated office space.
One change was the alternatives to the face-to-face meeting, which is returning at Jewell Hancock. Mr Hancock said that "although we would have enjoyed being able to see our team in-person more often than we did, we were all able to stay connected via instant messaging systems, team video calls and team dinners in-between lockdowns".  
In the future, Mr Hancock suggests that sharing information is one area that needs to be better addressed post-pandemic. This is especially given the importance of senior lawyers giving advice to junior lawyers in times of crisis.