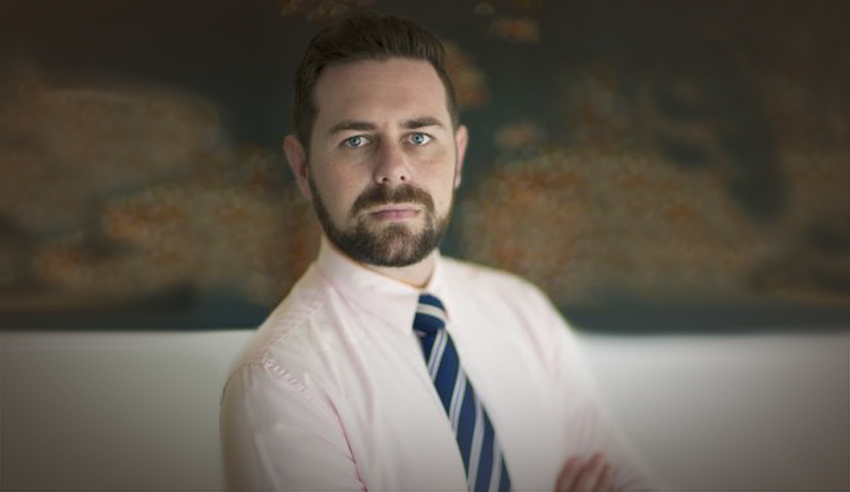 Going to the bar at a young age has its challenges, but the evolving legal marketplace presents opportunities for emerging counsel to shine, argues one barrister.
Speaking recently on The Lawyers Weekly Show, Darwin-based barrister Matthew Littlejohn, who won the Barrister of the Year Award at this year's 30 Under 30 Awards, acknowledged age-old challenges facing new barristers, particularly young ones, remain in dealings with opposing counsel and the bench.
"A number of times I've run into opposing counsel who have thought they could not quite bully me, but try and run arguments that they wouldn't run against other, more senior practitioners, and I had to be a bit brave and stand up and go, 'Well no, I can recognise that's wrong and hold my own'," he recounted.
"Doing that has earned the respect of the practitioners on the other side, so that's gotten better. And then sometimes from the bench. Not so much in a bad way, but just they forget I'm a barrister. I turned up in front of a judge a couple of months ago, so I'd been at the bar for over a year, and the judge asked me if my client had briefed counsel. I said, 'Yes, your honour.' The judge paused, and then said, 'Oh yes, and who's that?' I tactfully had to, 'Me, that's me'.
"Being a younger barrister has had its challenging moments, and usually it is in the vein of, 'Are you really a barrister? Really?'"
But, simultaneously, those coming through the ranks at the bar are practically equipped in ways that more established barristers may not be, Mr Littlejohn added.
There are two aspects of his own practice, he explained, that "really tie into" the idea of having an advantage over the older generation, the first being that he works "fully electronically".
"I've got a fully paperless practice, and law firms that I work for really enjoy that. It saves them so much time and money in preparing a brief, sending it over. Everything just arrives on a USB or via a Dropbox link, or a file sharing service. It makes it so much easier and quicker and cheaper to brief me as a younger barrister, who can work electronically, rather than having to prepare a voluminous brief to someone who doesn't work paperless," he said.
"That also does tie into clients seeing you as more tech savvy. It's easier to turnaround documents faster because you're working electronically, and so you build up that relationship with clients that you are quite competent in your technological areas, and that again, instills confidence in your clients."
The second aspect, he continued, is that one can be much more flexible with billing models.
"Law firms are often moving away from the six-minute recordable unit. Clients want certainty and they want flexible and bespoke pricing, and I think being younger and again, more willing to adapt and to try new things, I've had a lot of success in offering fixed fees for particular matters or innovative pricing structures across matters which clients respond to really well, I've found. I think some of the more senior practitioners who have been billing and charging the same way for 20 years might not think that creatively in that aspect," he said.
And while using tech and social media to better promote the work of barristers is a point of contention for those at the bar, Mr Littlejohn noted, he said that he sees it as being a great opportunity for counsel.
"It's certainly a point of contention for some of my colleagues at the bar. I have been very active, especially in my own chambers, in promoting social media and to using social media to promote our chambers and our members, and myself. But that's not always been a popular decision among some of the more senior members of our chambers, and of the bar in the Northern Territory," he said.
"A lot of people are engaging on social media. We see study after study of that's where people are getting their recommendations and their news, and they trust it and rely on social media, and so I think not engaging with it is a huge error, and it's just about how barristers can engage in it, because it's a slightly different model from a boutique law firm or a sole practitioner. But, certainly, I treat social media as an essential part of my day, and an essential part of my practice."
And, he added, there is a need to ensure such modes of communication are utilised effectively, so as to not only ensure professional success but also assuage the fears of colleagues.
"Speaking to some other younger barristers, there does seem to be some hesitance and some reluctance to fully embrace social media in their practice. I think because it seems to be not the done thing, the senior barristers do sort of treat it very skeptically, so the younger generation seem to have a hesitance to embrace it, whereas I think it is part of where we need to go, and you can do it very effectively, especially in a small market like the Northern Territory," he said.
"You just have to, you really just have to do it properly, do it strategically, but don't be scared of it. The best way to allay the fears of the older generation is to do it, and to show them how it will work."
To listen to Jerome's full conversation with Matthew Littlejohn, click below: