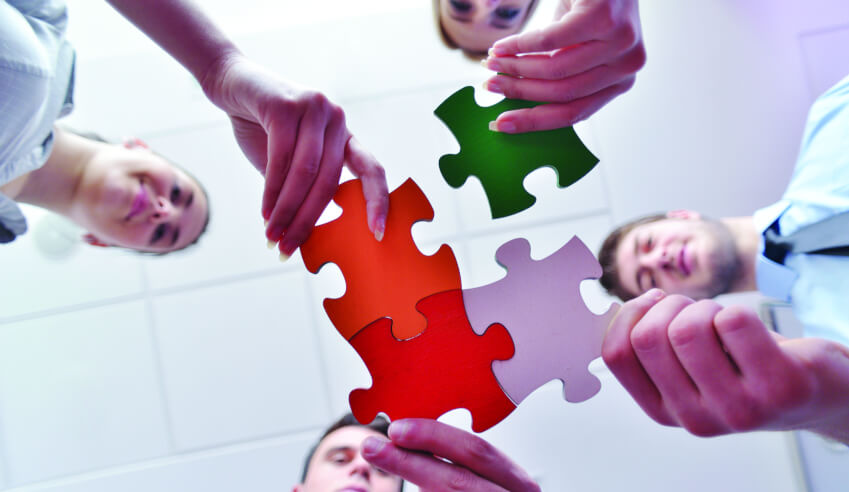 Piper Alderman is set to strengthen its offering with news of one more mid-tier merger to shake the market.
The expansion of Piper Alderman has been confirmed as the national firm builds out its offices with talent from boutique law firm Norton Gledhill.
Norton Gledhill's corporate and commercial law specialists, comprising eight partners, will officially merge with Piper Alderman by 1 November 2017.
The consolidated firms, operating as Piper Alderman, will cater to clients in offices from Brisbane, Sydney, Melbourne and Adelaide. Following the integration of both firms, the total number of lawyers will be 141 and the partner headcount will sit at 60.
Last week Piper Alderman and Norton Gledhill confirmed that the merger would be a "full financial integration" and that all members of the two partnerships would share in the same pool of profits.
Piper Alderman national head Tony Britten-Jones said that the merger was aligned with the firm's ambitions to take a bigger slice of the Melbourne market. He noted that the national firm saw a "good fit" with Norton Gledhill after reviewing merger opportunities with similar boutique practices catering the commercial and corporate market.
"We are committed to providing our clients with a market-leading corporate and commercial capability in Australia with specialisation that aligns with their needs – this expansion is in line with that ambition," Mr Birtten-Jones said.
"Melbourne is an increasingly important market for our clients and one in which we are seeing significant and sustained growth. The added expertise and experience of Norton Gledhill will ensure that we are positioned to capitalise on the opportunities in that market," he said.
Norton Gledhill principal Alasdair McLean, who is a corporate and commercial law expert, will jointly lead the Melbourne office of Piper Alderman following the merger.
According to LinkedIn, Mr McLean has worked as a legal officer in the Federal Attorney Generals' Department. Prior to joining Norton Gledhill firm in 2010, he worked as a senior associate at Herbert Smith Freehills.
"Our clients will now have the advantage of greater complementary specialist services offered by the merged firm," Mr McLean said.
"Together, we believe we will be able to provide a compelling offering to the Australian market as an independent, national firm with a shared philosophy of providing efficient, effective and client-focused legal services," he said.
Other partners from Norton Gledhill have legal practices in dispute resolution, employment and workplace relations. They include David Burridge, Bruce Cameron, Hugh Scales, James Macdonald, Michael Coker, Leneen Forde and Chris Hartigan.
This latest national combination follows a merger currently underway between national firm Henry Davis York and global firm Norton Rose Fulbright.
Other merger movements in the Australian mid-tier legal market have included Holmann Webb's acquisition of a boutique firm Bruce and Stewart in August; Sparke Helmore's merger with Perth insurance firm Jarman McKenna; and Hall & Wilcox's acquisition of commercial boutique Harris Wheeler Lawyers in regional NSW.
Speaking to Lawyers Weekly about the favourable mood for mergers among mid-tier firms, Gilbert + Tobin's chief operating officer Sam Nickless said his firm was not particularly concerned with market developments of this kind. Although top-tier players like G+T did not contemplate mid-tier mergers in the scheme of major business strategy, he said he recognised the logic in national mid-tier law firms wanting to expand.
"I think there is an element where people will want to get a bit more scale and perhaps solidify some of the in-bound referral work. I can see [value] in [that proposition] for individual groups of partners," Mr Nickless said.
He noted that pressures at one end of the scale affecting mid-tier firms were cheaper process-driven options on account of NewLaw entrants and the growing technological sophistication of in-house legal teams. On the other end, pressures such as the ability to offer clients the kind of legal expertise needed for what Mr Nickless called "intellectual bricketts" were also being felt.
The G+T partner went on to explain that these pressures were compounded by competition among firms to offer clients "unbundled" services, giving better scope to adjust pricing to clients' pricing needs.
"The challenge for a firm that might be in the mid-tier of the legal industry is that they get caught in the middle [as] a result from being attacked from above and below.
"One of real challenges is the unbundling [of prices] in the industry – that is a challenge we all have to deal with. But it will be a real challenge if you are a firm that is caught a little bit in the middle, and you are middle on brilliance and middle on productivity," Mr Nickless said.