Lawyers 'don't need to become accomplices' to white-collar crime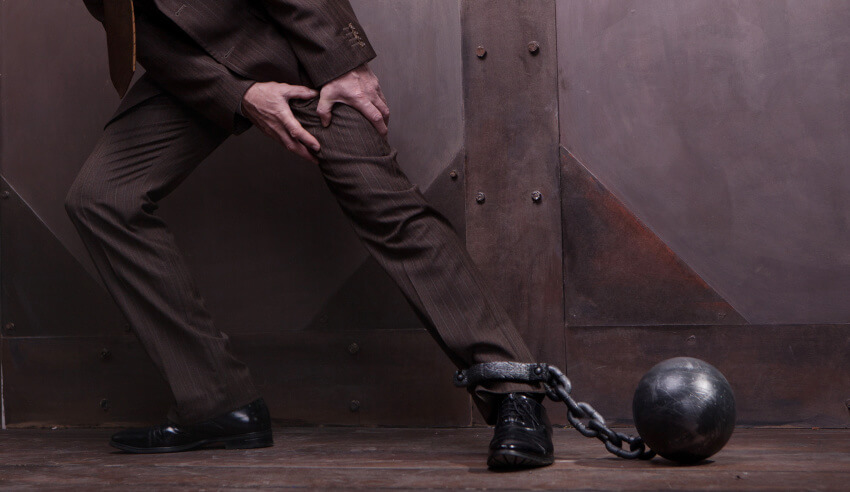 Monty Raphael QC has emphasised the role lawyers can play in combating white-collar crime in the digital age.
Eminent UK anti-corruption lawyer Monty Raphael QC addressed an audience of lawyers from around the world at the 2017 International Bar Association (IBA) conference in Sydney earlier this month.
Described by The Legal 500 as an "industry legend", Mr Raphael specialises in corruption, tax delinquency and money laundering cases.
He told the audience at a cyber security panel in the IBA Conference that white-collar crime is even harder to control in the digital world.
"Cyber space has not created any new crimes, as such, really, of any significance," Mr Raphael said.
"It has simply created a new way of committing delinquency. The most serious effect of which, of course, is that it's cross-border and it's very fast, very difficult to [stop]."
Money laundering has been in the spotlight recently, with the Commonwealth Bank facing punishment for failing to report suspicious deposits in its ATMs.
The Australian Federal Police (AFP) arrested three people on money laundering charges in south-western Sydney last week.
At the same time, pressure is mounting for better whistleblower protections under Australian law.
In this context of heightened visibility, Mr Raphael insisted that lawyers have an ethical obligation to ensure they do not support or enable white-collar crime.  
"In the years that I have been concerned with getting people to adhere to anti-money laundering procedures and anti-corruption procedures, people are content with doing the minimum," he said.
"Remember, the word 'compliance' doesn't mean integrity. It means doing the absolute minimum that the state will allow you to get away with."
In the wake of the Panama Papers revelation from law firm Mossack Fonseca, Mr Raphael cautioned that clients' criminal activities can come back to haunt their law firms.
"If you continue to do the minimum, you will have difficulty facing yourself and your children and your grandchildren, and you will have difficulty facing your creditors when your firm is damaged by an irreversible reputational harm. If you carry on like this, that's what will happen," he said.
"[But] to what extent is anything going to change? You're frightened, and you may be frightened until the lunchtime adjournment today, and you will go away and carry on doing what you've done before.
"You will take instruction from people who will tell you they have set up an offshore structure for purely inheritance purposes, or they're frightened of their children or grandchildren being kidnapped – that's another cover story – or it's a cultural problem. There's nothing cultural about wickedness. There's nothing cultural about delinquency. There's nothing cultural about greed."
Mr Raphael concluded that legal professionals need to change their attitudes and accept the role they play in their clients' misdeeds.
"The biggest resistance of the legal profession is to be told you have a role in making society better," he said.
"Lawyers don't want to hear that. They say, 'No, we're not policemen'. The truth of the matter is that even if everyone was a policeman, the crooks would still win, so there can't be enough policemen.
"And to one extent we are policemen … We're not policing our clients, we're policing ourselves, our own moral values. And yes, we can't impose our moral values on our clients, but we don't need to become accomplices."
You can read more of Lawyers Weekly's coverage of the IBA Conference here: