Nicola Gobbo was wrong to act for Victoria Police, officer tells RCMPI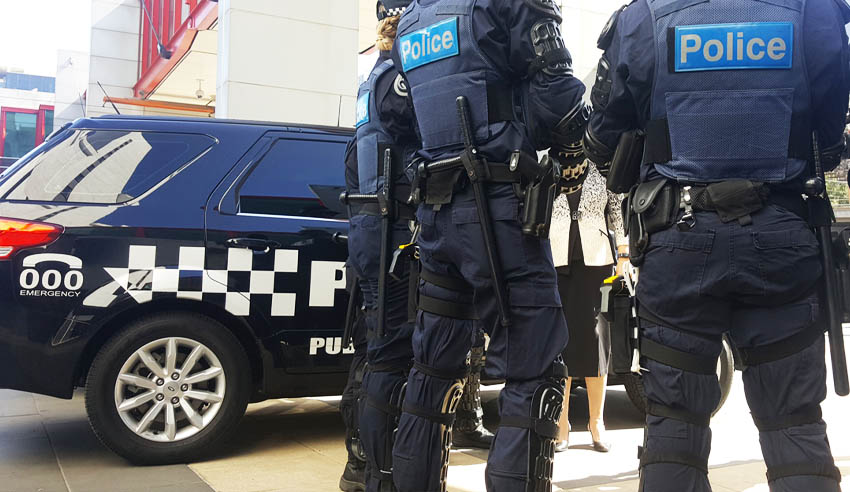 An inspector and Victoria Police informant told a commission that not only was it wrong to use a lawyer as a police agent, but that barrister-turned-informer Nicola Gobbo was at fault for the quashed conviction of gangland murderer Faruk Orman.
Inspector Boris Buick told a royal commission into Victoria Police's handling of human sources he was concerned Ms Gobbo's involvement as an agent of police would lead to the release of Mr Orman, but stopped short of admitting there were ethical issues.
Mr Orman spent more than a decade behind bars for the 2002 murder of Victor Peirce. He was released earlier this year after Victoria's Court of Appeal found there had been a significant miscarriage of justice in his case due to Ms Gobbo's involvement.
Mr Buick told the royal commission: "Nicola Gobbo had a conflict of interest and failed to declare, act on and make appropriate decisions based on that conflict."
Counsel acting on behalf of the commission Megan Tittensor asked Mr Buick if he had any particular concerns about the ethics in the handling of Ms Gobbo and her cases.
He said: "Looking back now, with the benefit of having a far broader understanding, I certainly have some concerns about how things were managed in relation to Ms Gobbo," adding there were some issues he was not privy to at the time to notice the issues.
"I've now read enough [and] seen enough to be more confident of that and it's clearly a concern. That's why we're here and that's why we've had matters discharged in court and that's why the High Court is quite disparaging about the conduct," he said.
Conflict of interest for the lawyer, not investigators
Despite Mr Buick giving evidence that he is concerned about the conduct of Ms Gobbo now, he stopped short of admitting accountability for Victoria Police investigators.
Ms Tittensor asked if Mr Buick had any concern, either now or back in the mid-2000s, with Ms Gobbo representing Tony Mokbel. He said he "certainly sees a problem with it now", but at the time his knowledge of the situation was very limited.
Ms Tittensor followed up by asking what Mr Buick's thoughts were about an instance in which Ms Gobbo informed on a "particular person" which led to his arrest, and then showed up at the police station to offer legal advice to the same person.
"It's a conflict of interest," Mr Buick said. When he was asked about involvement from Victoria Police members, he added: "It's not a conflict of interest for investigators."
However, he did say that had he been aware of the conflicts of interest at the time, he would have spoken to superiors: "I would consider in this situation, if it were allowed to continue, it would continue to undermine and jeopardise admissibility of evidence."
Law degree but no legal sense?
Mr Buick completed a law degree in the 1990s and was admitted as a barrister and a solicitor in the early 2000s. He has never acted as a legal professional.
Ms Tittensor asked if his law degree would have extended his understanding of justice systems, which he agreed to. Mr Buick also agreed it would have also provided more in-depth understanding of the duties of a lawyer, especially to their client.
Ms Tittensor suggested to Mr Buick that a lawyer cannot be an agent of police and act in the best interests of their clients. Mr Buick agreed.
Despite having law qualifications, Mr Buick said he did not ask if there were boundaries with Ms Gobbo, did not ask if there was any legal advice sought and did not raise any concerns about her potentially breaching boundaries as a legal professional.
Ms Tittensor asked if he saw himself as having obligations to the court. Mr Buick said he has never regarded himself as a lawyer, but accepts he is an officer of the court.
"You have duties and obligations to the court?" Ms Tittensor asked. When he said that he did, she continued: "Were those still in existence at the time?"
"I accept they were," Mr Buick said. "It never occurred to me that as a policeman, that I had the same obligations to the court as you do, as a practicing lawyer."
This email address is being protected from spambots. You need JavaScript enabled to view it. 
Latest RCMPI news
• Missing page reveals Lawyer X inquiry was considered from the beginning
• Lawyer X handler accused of being 'obtuse', passing blame to investigators
• Victoria Police had 'very deep problems' with Nicola Gobbo
• Lawyer X audit 'was not written well', ignored source management issues
• Lawyer X reports failure but does not feel 'particularly guilty'
Follow the RCMPI live blog for all the latest updates.