Detective sergeant says Lawyer X involvement did not compromise defence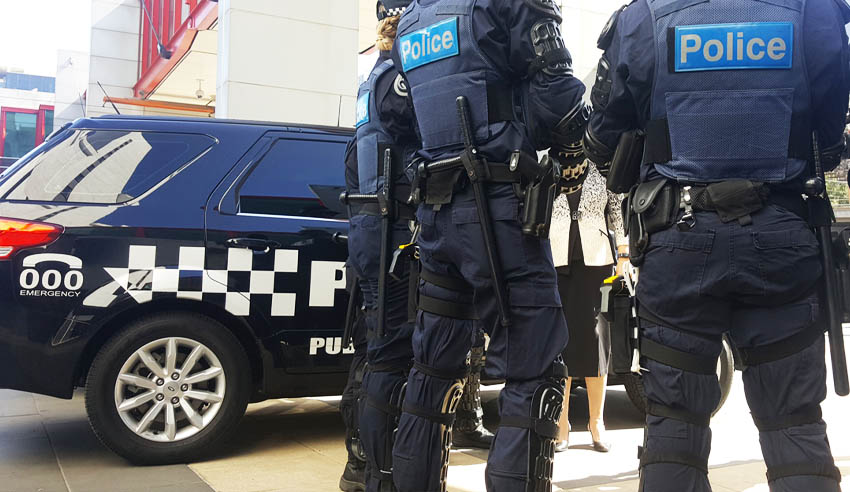 A detective sergeant for Victoria Police said there was "never any concern the defence was being compromised" despite being present at the same time the barrister-turned-police informant Nicola Gobbo represented clients she informed on.
Paul Rowe was an investigator and informant in a number of cases Ms Gobbo handled while working with Victoria Police. He has returned to the Royal Commission into the Management of Police Informants (RCMPI) after disclosing in July that gangland figure Tony Mokbel paid Ms Gobbo to work against police and protect his interests.
On Tuesday, Mr Rowe told RCMPI counsel Megan Tittensor that he did not approach Ms Gobbo with the conflicts of interest as "there were others that were doing that daily, hourly, like full-time roles to manage her", referring to a number of her handlers.
"And you're talking about the Source Development Unit," Ms Tittensor asked. "But you were the informant in a number of cases that were being brought before the court. You as an informant knew that defence was being compromised by her appearing."
Mr Rowe countered: "Firstly, I don't believe there was ever a concern that the defence was being compromised. By virtue of removing her from that environment, I guess that was our means to attempt to ensure the defence wasn't compromised."
He then claimed that in his mind, he did not need to tell Ms Gobbo that she should not act for the people she was informing on as "it was being said, it had been said, steps were being taken. Sometimes they were successful, sometimes they weren't."
If anything, it suggests senior members of Victoria Police were hesitant to broach the subjects of legal professional privilege and conflicts of interest as they were under the impression handlers had this under control. This is despite such handlers passing on this same blame back to investigators and the chains of command.
In October, a handler under the pseudonym Officer Richards said it was not the Source Development Unit's responsibility: "That's an investigator's role."
Later in the examination, Ms Tittensor suggested to Mr Rowe that it was unfair that the clients of Ms Gobbo and defence were not informed of her role and further action was not taken to remove Ms Gobbo from representing them in court.
"In my mind, we did everything we could," Mr Rowe insisted. "Now I understand that's probably not the reality now we're sitting here today, that we did everything we could, that it's sufficient. But in no point in time did I ever think this is horrendously unfair to these people that they can't get a fair trial, but let's just bang on anyway.
"I know you're going to give me that look, and don't get me wrong, after everything I've heard in the last 12 months, I've probably got that same look going on inside my head, but [Ms Gobbo and her handlers] had a very interesting, unique relationship and underneath it all, she did genuinely want the best."
Ms Tittensor countered: "Did it ever occur to you that Ms Gobbo genuinely wanted the best for herself before she wanted the best for any of her clients?"
"Well, certainly more so in recent times," Mr Rowe said.
Latest RCMPI news
• Nicola Gobbo was wrong to act for Victoria Police, officer tells RCMPI
• Missing page reveals Lawyer X inquiry was considered from the beginning
• Lawyer X handler accused of being 'obtuse', passing blame to investigators
• Victoria Police had 'very deep problems' with Nicola Gobbo
• Lawyer X audit 'was not written well', ignored source management issues
Follow the RCMPI live blog for all the latest updates.