Why legal tech is crucial for team success during a pandemic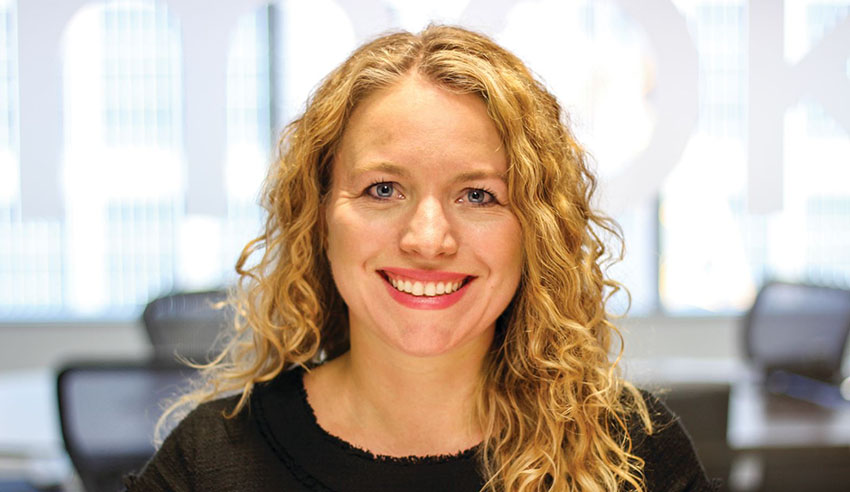 During such unprecedented and unpredictable times, new and evolving legal technologies will make daily legal practice and processes much easier for lawyers to flourish following COVID-19.
In recent years, the Australian legal profession has seen a marked uptake in emerging legal technological platforms, as marketplace shifts and client demands mean that lawyers and businesses have to ensure they can keep pace with competitors.
According to Smokeball chief revenue officer Jane Oxley (pictured), implementation and use of such tech are crucial, especially during the global coronavirus pandemic, as law firms and legal teams are forced to adapt to new workplace and environmental circumstances and ensure ongoing productivity and success.
Practice management software
When asked if there are any specific protocols that law firms and legal teams can put in place to ensure that workplace goals are being met at this critical juncture, Ms Oxley explained that the myriad legal practice management software programs available on the market – including Smokeball's – have "great metrics built-in" to support such workplace processes.
"This means that there is no need for additional spreadsheets, or time spent creating them. These tools provide dashboards on many KPIs like new matters and work done by whom. It also provides realisation, utilisation, and profitability analysis on a per-matter and per-matter-type basis. This information is integral to make sure a firm continues taking on the best work and that goals are being met," she said.
Smokeball, she said, has a unique feature: automatic time and activity tracking.
"This helps law firms in a myriad of ways. You can see how much work each staff member has performed on a given day at a granular level. You ensure that no work that should be billed is slipping through the cracks (our analysis shows that around 30 per cent of work was previously missed, particularly for small firms)," she added.
"And, if you want to move from time billed to fixed fee, it gives you the data to ensure, on an ongoing basis, that your fixed fee work is profitable."
Putting in place strong cloud practice management software is "critical right now", Ms Oxley noted.
"You don't just need a place to store your documents and track your time, you need tools that help you manage workloads effectively and ensure your matters are staying on track. These can be tasks and workflow systems with tasks automatically assigned by certain triggers. Automated notifications to clients when cases hit a certain threshold," she said.
"Total visibility into your practice. Visibility into each matter, not only the documents on it, but the last piece of communication, whether it was a phone call or an internal chat conversation. Visibility into your staff's workloads so you can easily assign work to another staff member if someone is out sick or has to look after a child, and so you can ensure that work is balanced evenly among your team."
Also, tools to communicate with your clients effectively is also key, Ms Oxley added.
"All communications should be tracked in your practice management system for transparency, including when you're sharing large files or secure information. This is all possible with practice management software like Smokeball," she said.
Team morale
Moreover, technology can help facilitate collegiality across the team at a time when it is needed most, Ms Oxley continued.
"Tools can look like internal chat software – Slack or Smokeball Communicate. Videoconferencing like Zoom. It is important for your team to communicate not only on substantive work, but also on the lighter stuff," she said.
"'Hallway' conversations are important not only for morale, they often lead to discussions that help move matters along faster. Internal chat also stops you from being even more overwhelmed by emails than you were when you were all in the office!"
Workplace rituals are "routines that your team comes to know and rely on".
"They could be daily huddles – quick meetings for your teams. They could be a weekly all-hands Zoom call where you not only give important updates from HR, you also use this time to increase collaboration and transparency. Reporting on key numbers makes the whole team feel like they are part of the business, staff who feel more like owners act more like owners!" she argued.
"It helps them see the importance of their individual work in the overall business goals. It also shows them that they need to be accountable for their goals. Increasing collaboration could include calling out a staff member for outstanding work, celebrating birthdays albeit remotely, or a quick 'getting to know you' interview with a staff member."
When it comes to guaranteeing that commitment, engagement and collaboration remain features of a legal team's operations, Ms Oxley proclaimed that "strong leadership is key", no matter how big or small that team is.
"Firms with great culture will do the best during this time as the values and expectations for their teams were clear well before today. For those struggling, opening communication lines through any means possible is critical," she mused.
"Generally, I would say that you cannot over-communicate with your team right now! Use every opportunity to create a dialogue and make sure everyone is on the same page. Talk with cameras on at every opportunity, we communicate better when we can see each other."
Looking ahead
Following the pandemic, Ms Oxley believes that flexible working arrangements will become more ingrained within legal teams – having the right tools and technological processes in place, she said, helps law firms realise that flexibility is not only doable, but can be a "new normal".
"I believe that once this is over, staff will demand the flexibility to work remotely a day or two a week. It will push law firms to adopt technology which will not only allow remote work, it will also have the fortunate by-product of making them work far more efficiently than they did previously," she hypothesised.
"These tools will also lead firms to communicate more effectively in a digital environment with their clients – which is what many clients have wanted for years! Overall, I feel the more innovative and entrepreneurial firms will rise with these changes and others, who in reality have been faltering for some time, will fall."