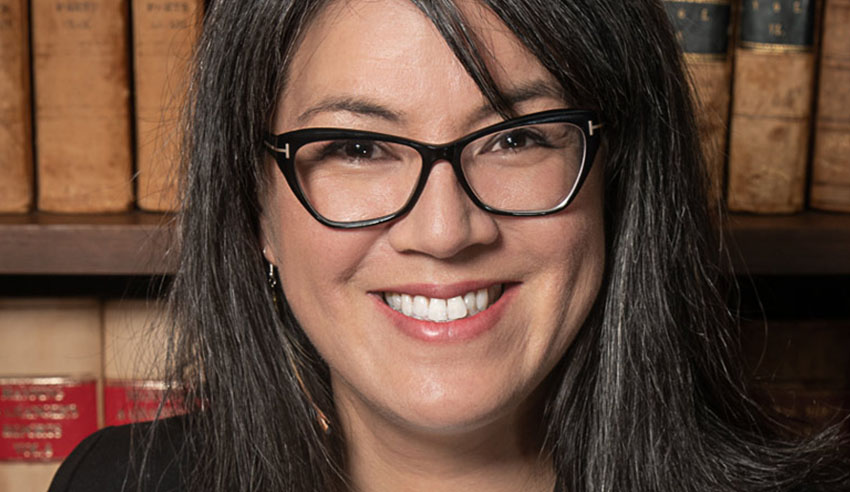 The global coronavirus pandemic may be exposing the difference in treatment of practising mothers and fathers.
Just under one year ago, research conducted by Deloitte for the Victorian government's Office for Women found that the average female provides 1.6 times more value in unpaid work and care than the average male, with women spending an additional 13.1 hours per week on such unpaid tasks. Further, it found that women spend 28.6 more working days (or 1.4 more working months) per year than men on unpaid work combined.
This gender gap in unpaid hours was unpacked by Jane Needham SC on The Lawyers Weekly Show, who highlighted that this gap is not changing quickly enough, despite efforts from the profession in recent years.
As is well established at this point, workplace structures and environmental factors need ongoing evaluation and tinkering if the legal profession is to achieve parity in gender across the board. The global coronavirus pandemic has up-ended many such structures, most notably in the urgent take-up of and accommodation for WFH arrangements.
Whilst, prima facie, it might appear that increased acceptance of remote and flexible working may help alleviate certain workplace constraints for some professionals, arguments can also be made on the flip side of the coin: that flexibility may not actually effectively address unpaid hours worked by women.
Australian Women Lawyers president Adrienne Morton reinforced this, saying that "one of the issues with flexible work has been the cultural resistance to men accessing flexible work and women being punished one way or the other regardless of whether they do or not (you're either a bad mother or you're not committed to your career)". As such, it may serve to exacerbate said imbalance.
Furthermore, there have been calls from advocates for broader flexible working arrangements (including the option to work from home) for a very long time.
"Employers (and courts and tribunals) said it could not be done. Suddenly, when men were expected to work from home, working from home became possible," Ms Morton proclaimed.
"AWL is hoping that with the flexible work cat out of the bag that cultivating workplaces that are sensitive to human needs will be the new normal." 
In conversation with Lawyers Weekly, Ms Morton reflected that the pandemic has been "an uneven phenomenon".
"The experiences of those with children versus those without, those with small children who require constant one-on-one attention versus those with older children, those who are partnered or live in shared accommodation versus those who live alone. Government workers have fared well in comparison with those in the private sector for whom job security or hours has been an issue," she outlined.
"Many female practitioners have been finding that with daily commute, school run, after-school and weekend kids' sports, and the endless rounds of school friends' birthday parties removed from their diaries their general wellbeing has improved immeasurably. It is an indication of the toll that caring responsibilities and daily travel place on people and, in particular, women for whom many of the child-related functions fall to."
On the other hand, Ms Morton continued, women are being expected to work from home as if they are at the office. "That is to say, whilst not also caring for and/or homeschooling children with cabin fever", she noted.
"Anecdotally, there has been a significant impact on single mothers who have been lawyering, parenting and teaching all without the usual supports of family and school. There has also been a mismatch, even in households with two lawyers, as to the value of the female spouse's work – such as who gets the office and who gets to work from the kitchen bench or playroom (those traditionally being women's spaces)," she detailed.
"Just because people are working from home doesn't mean that the concepts of home and downtime no longer need to be respected."
It should also be pointed out, Ms Morton added, that the pandemic has shone a light on issues in a positive way, such as increases in the childcare subsidy – something AWL has lobbied for, "especially given that childcare costs are so often unfairly weighed against women's (often lower) income".
This, she says, "then further perpetuates the gender pay gap as more women work part-time only due to excessive childcare costs, careers are delayed and this has an ongoing [effect] throughout their careers. Childcare costs are a household expense rather than part of the running costs of women's employment".
"Anecdotal evidence (including from AWL directors) has seen equal partnerships and parenting becoming less unusual as more men come to value the slow time with babies and small children and see it as mutually beneficial," Ms Morton said.
"One of our directors has been doing a sort of split care arrangement with one working from home and the other caring for their son with a handover in the middle of the extended working day. I've been tag teaming with my husband as he has structured his weeks around my need to be in the office on days when I'm holding hearings."