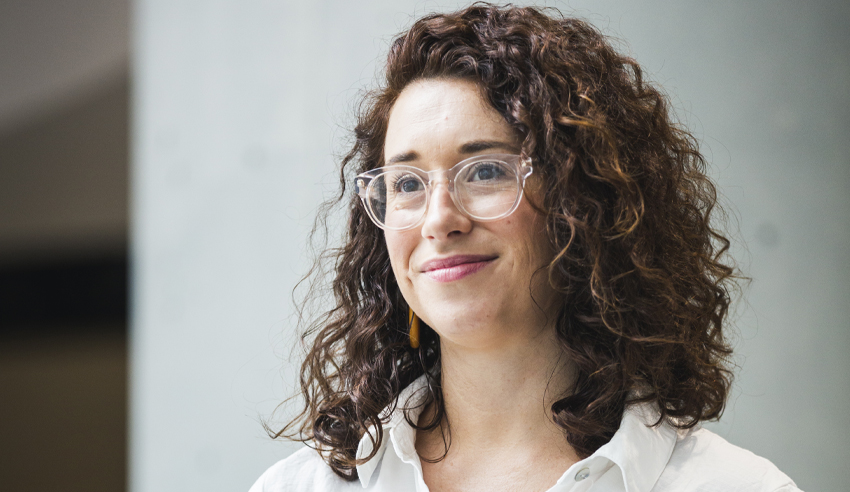 With more and more lawyers exploring remote or flexible working options, it will be prudent to know the extent to which you can explore such options yourself, says one award-winning employment lawyer.
As a junior lawyer, Carly Stebbing would thoroughly read through and negotiate her employment contracts whenever they were offered to her. As an employment practitioner, she said she thought of it as her "first test" as a prospective employee.
"I thought, if I don't properly review this contract and negotiate any terms that I'm not comfortable with, how can they be comfortable employing me as an employment lawyer?" she asked.
Speaking recently on The Lawyers Weekly Show, Ms Stebbing – who is the founder of Resolution123 and won Innovator of the Year at the 2019 Women in Law Awards – said that where lawyers, private practice and in-house alike, work from may be dictated by locations clauses in their contracts.
"The problem is that most contracts will also have what's called an entire agreement provision, which says that any other deals you did on the side – including conversations that you had in the course of the recruitment process, are all ousted, and the only terms that matter are the ones that are in the employment contract," she advised.
"So, if you're negotiating terms for a new contract, it's really critical for the location [from which you work] to closely reflect what you want and make sure that any agreements that you've made with your manager or employer are included."
Any professional looking to exercise greater freedom to work remotely – particularly those who might be considering purchasing property outside of the major cities where their firms or businesses might be based – would also be wise, Ms Stebbing said, to check for variations to their contracts, be they temporary or ongoing.
If such variations were not made, she said, "I'd certainly recommend discussing with your employer before making any bold moves into the country to ensure that's going to be something that's tolerated on an ongoing basis."
For those wanting to work remotely more often, or longer-term, for familial reasons are entitled, under the Fair Work Act, to do so if they have been with their employers for longer than 12 months.
Such confirmations may seem trite, but they are critical, Ms Stebbing argued, both for the purposes of one's vocational direction but also given she believes that industrial relations is set to be a major election issue in the coming 12 months.
The pandemic has "absolutely put downward pressure on conditions of employment," she posited.
"As a consequence, you're really going to have to hold your ground on your entitlements moving forward," she said.
Lawyers should, she suggested, conduct an audit of their contracts to ensure they reflect current conditions.
"Be conscious of whether you have conceded anything over the last 12 months, whether it be around bonuses or pay rises or the ways you perform your duties, and how you may have conceded those things. What is formally through a temporary variation, or something in writing?" she surmised.
"Don't let things get too long in the tooth before raising them with your employer."
To listen to the full conversation with Carly Stebbing, click below: