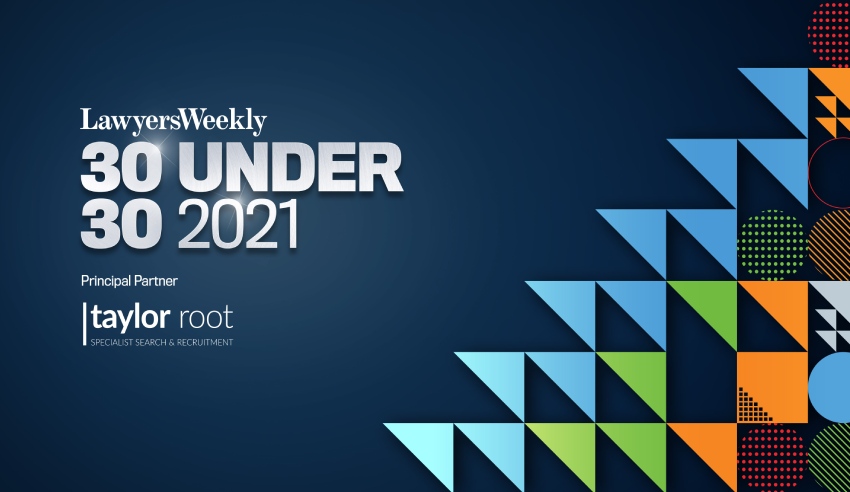 Awards nights for Australia's legal profession are back with a bang. Lawyers Weekly's annual celebration of young lawyers is now sold out, but places are still available for the inaugural Careers Expo and Emerging Leaders Summit.
Following the announcement of the finalists for 2021 30 Under 30 Awards, Lawyers Weekly can confirm that tickets for this year's event are now sold out.
Legal recruitment powerhouse Taylor Root will be the principal partner for the event, marking their fifth straight year of supporting 30 Under 30 – something they have pledged to back until 2023.
The event, now in its ninth year, will be held on Friday, 11 June at The Star in Sydney. To find out more, click here.
However, registrations are still available for Lawyers Weekly's inaugural Careers Expo and Emerging Leaders Summit, a virtual conference being held over three days just before the 30 Under 30 Awards.
Speaking ahead of the two major events for the next generation of legal professionals, Lawyers Weekly deputy editor Jerome Doraisamy said it is brilliant to see so much interest in celebrating and bolstering the next generation of leaders in law.
"30 Under 30 is always one of our most enjoyable awards nights, and it's very pleasing to see that we'll have a full house for it – we can't wait to acknowledge and celebrate with all of the finalists and winners!" he added.  
"For those who want to be on the podium next year accepting awards, we strongly recommend you register for our inaugural Careers Expo and Emerging Leaders Summit – the agenda over three days is jam-packed with practical content and guidance to help you succeed in the post-pandemic market."