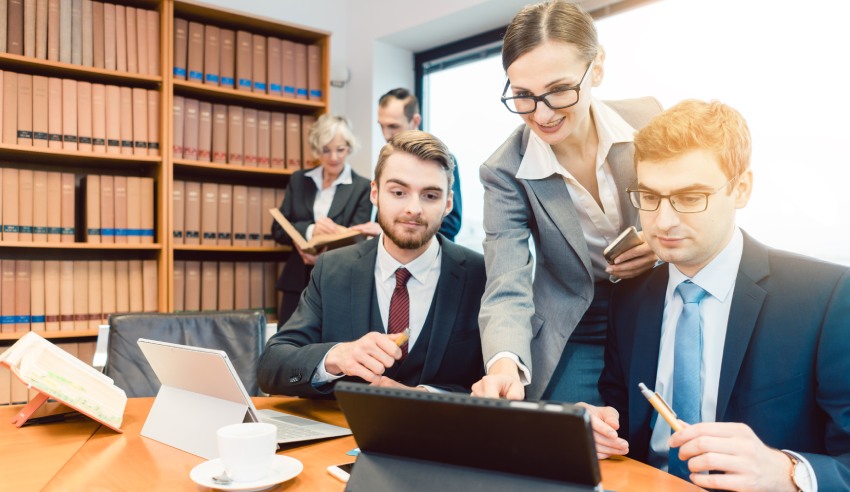 From an upcoming careers fair, a new Christian Porter defamation update and the consequences of a magistrate accused of sexual harassment, there has been a lot happening in the legal profession over the last fortnight. Protégé breaks it down.
1: What to expect from the Career Expo and Emerging Leaders Summit 2021
There is less than a month left before the inaugural Lawyers Weekly Career Expo and Emerging Leaders Summit 2021, so it's very important that law students, graduates and lawyers with less than five years' experience register now. The summit will connect attendees with firms, organisations and others for one-on-ones while also delivering expert commentary on a series of panels. 
2: Budget 2021: How the profession is reacting
In (perhaps) the biggest news of the fortnight, the Morrison government handed down the 2021 budget and there's quite a lot in it for the legal profession. Check out our rundown here for all the latest on the profession's responses. 
3: Porter defamation: ABC lays out explosive plan for defence
In an upcoming defamation hearing, the ABC is preparing to argue that the former attorney-general was "reasonably suspected" of the brutal, historical rape of a 16-year-old girl and, among other things, will claim that although he was not named, Australians were entitled to know about allegations made against senior ministers. 
4: SA magistrate stands down amid sexual harassment investigations
The South Australian Chief Magistrate has confirmed to media that the magistrate accused of texting inappropriate messages to a legal practitioner while she was in his courtroom would not be sitting in court while an investigation is underway. It is the latest update in the explosive South Australian legal profession report. 
5: A-G introduces new measures in response to Lawyer X commission
Victorian Attorney-General Jaclyn Symes has confirmed new changes to the state's justice system as part of its response to the final report of the Royal Commission into the Management of Police Informants (RCMPI) that includes a special investigator, implementation monitor and significant investment in an anti-corruption commission. 
6: Why stamping out sexual harassment starts at the recruitment process
Following alarming reports showing the prevalence of sexual harassment and assault in the legal profession, a workplace specialist says hiring managers need to look at the recruitment process first if there's any hope to eliminate the crisis. 
7: 'It is a disgraceful prosecution': Geoffrey Robertson condemns Australian government for secret trials of Bernard Collaery and Witness K
Leading and prominent human rights barrister Geoffrey Robertson has criticised the federal government on its "monstrous" decision to prosecute Bernard Collaery and Witness K entirely behind closed doors for doing nothing more than telling the truth while those responsible for the Timor-Leste bugging continue to go free.
8: Justice is delivered when the system validates a person's experiences'
Having personally experienced Family Court proceedings, Ghania Dib understands how critical it is to empathise with and validate a client's experiences.
9: Slater and Gordon investigating class action into IVF add-ons
Plaintiff firm Slater and Gordon is investigating the possibility of commencing a class action on behalf of women who have been sold ineffective add-on therapies while undergoing IVF treatment.
10: Game-changing tribunal proposal to revolutionise system for families
An "out of the box" proposal from a legal expert and academic on introducing the multidisciplinary tribunal model dedicated to managing parenting disputes for those unable to afford legal representation has been endorsed by a parliamentary inquiry.
Are you an emerging legal professional and/or law student keen to stand out from the pack? Lawyers Weekly's career Expo & Emerging Leaders Summit will connect you with Australia's top companies and leading educators to help you secure the perfect role.
The free-to-attend live-stream event is designed to arm you with the tools and strategies to succeed in the current market and is being held across three action-packed days over 8,9 and 10 June.
Click here to find out what you'll gain from attending and head to the official site to register now!