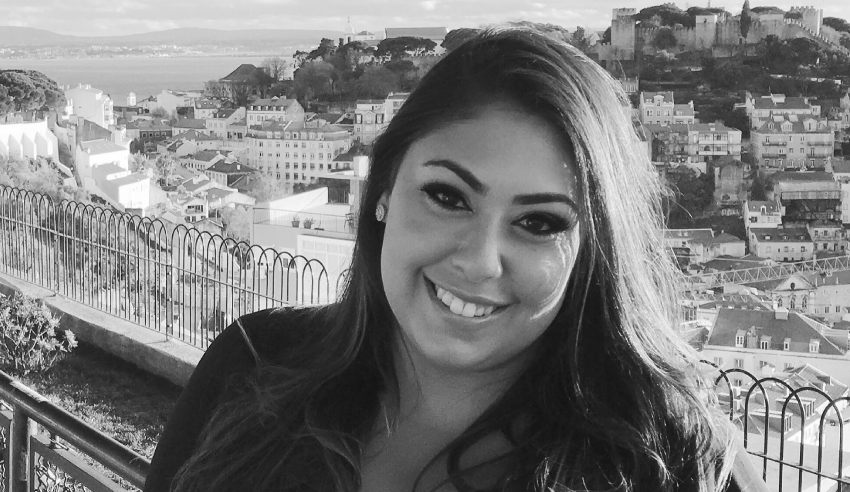 Only when our profession is truly representative of intersectional diversities can we say we have achieved real progress, writes Marie Iskander.
This last week was a big week for women in the legal profession, with it being broadly reported that women in Australia now make up 53 per cent of solicitors, and are the majority in every state and territory. This is an incredible milestone when one reflects on the fact that it has been less than one hundred years since Marie Byles became the first woman admitted to practice as a solicitor in New South Wales in 1924.
But, as has been commented upon elsewhere, women continue to be underrepresented in senior positions of the legal profession and, indeed, there is still an even narrower representation of women of colour in senior legal roles, including at senior levels of the bar or the judiciary.
But what does it mean to be a woman of colour in the legal profession?
I was recently involved in a spirited debate about identifying as a woman of colour and what this says about my experiences as a lawyer. There seems to be some people, including people of colour, who are reluctant to self-identify in this way for fear of standing out and being perceived as inferior to our white colleagues, or worse, as being seen to adopt some sort of victimhood narrative about our experiences.
For me, openly embracing this identity and what makes us different is more important, now than ever, because for too long, we have been taught, whether consciously or subconsciously, that to fit into the legal profession you need to speak and act white and male. After all, the legal profession was built for and by white men.  
Writing for the Harvard Business Review in 2019 about her book, Don't Look Like a Lawyer: Black Women and Systemic Gendered Racism, American sociologist Tsedale M. Melaku reflected that in the legal field, "a popular refrain directed at women and people of [colour] is 'You don't look like a lawyer'." This is unsurprising to me, given my experience of not only being the subject of these comments many times in my career, but also given my experience of being in many different teams of lawyers, where I have been the only lawyer from a diverse ethnic or cultural background. This inevitably leads to many mixed feelings of whether we belong in the profession, which naturally gives rise to feelings of imposter syndrome.
So, what does a lawyer look like?
According to Melaku, the image of "success, ability and competence", at least in the United States, is "tied to looking a certain way — usually white and male". Melaku goes on to highlight that the issue with not looking like a lawyer feeds into a culture of "invisibility" where there is the added pressure that people of colour — particularly, women of colour — "need to work longer or harder to get noticed" and that there are "very real costs of the you-don't-look-like phenomenon" whereby she reported lawyers of colour receiving less pay for equal hours, doing work but not receiving credit for it, encountering difficulties when breaking into social and professional networks, and dealing with the discomfort of white male colleagues.
This pressure to adapt to a particular mould so as to fit into the legal profession is one that many renowned figures in the law have spoken about many times. And yet, the pressure to adapt so as to look more like a lawyer is one that continues to be felt by many (myself included) who look at the higher echelons of our legal profession and fail to see many senior lawyers, barristers or judges that share any resemblance to "us".  
Speaking at the launch of Australian Women Lawyers in 1997, the Honourable Justice Mary Gaudron said that when many women of her generation were entering legal practice, they held the belief that they were "lawyers" and not "women lawyers". There was a view that women should not identify as "women lawyers" because once the doors were open, "women would prove that they were every bit as good, and certainly no different from their male counterparts".
The issue, she said, was that women did not dare to be different from their male colleagues for fear that to "assert women were different with different needs would have been to invite judgement as to one's fitness to be a member of the profession". So, what happened instead was many women became "honorary men".
Over two decades after this speech was delivered, these words continue to resonate deeply with myself and many of my peers who have frequently felt this pressure to tone down our differences so as to better fit in as lawyers. The concern has always been that if we were to highlight any of our differences — whether relating to our ethnicities, gender or otherwise — this may give the false appearance that we are in any way less capable or able than our counterparts.
For example, I can recount several times as a law student and a lawyer when I have been told by peers and even those in senior positions to tone down my feminine appearance or soften my "passion" when appearing in cases, so as not to stand out or appear too emotional — and heaven forbid, so as not to appear too ethnic or too female.
Indeed, this pressure to speak white was instilled in me from a very young age, when even at the age of five, my teachers reported to my parents that I had confused too many English words for Arabic words in class and this needed to be rectified. From then on, so as not to stand out and so I could better belong in White Australia, we almost only exclusively spoke English at home, and with that, I lost a vital part of my cultural upbringing.
Despite this pressure to speak and look more like a lawyer, I have found that being a woman of colour in the legal profession has meant that I have brought a diversity of experiences, and at times, a more nuanced understanding of various issues to my legal work. This is particularly true when I have been tasked with advising and representing clients from a diversity of backgrounds that are disproportionately represented in the legal system.
To this end, I am reminded of what her Honour, Justice Gaudron, said about being different: "The truth is that, in some respects, we are the same but, in others we are different. And when we admit that difference, when we assert our right to be different, we are going to be significantly better lawyers." (emphasis added)
This is why embracing and indeed celebrating these differences remain vital. It is these differences that make our legal profession richer and more representative of modern Australia. It is only when our profession is truly representative of these intersectional diversities, when there are more female lawyers from a diversity of backgrounds represented in the higher echelons of the legal profession, that we can say we have achieved real progress.
Marie Iskander is a public sector lawyer, first-generation Australian and is the first lawyer in her family.