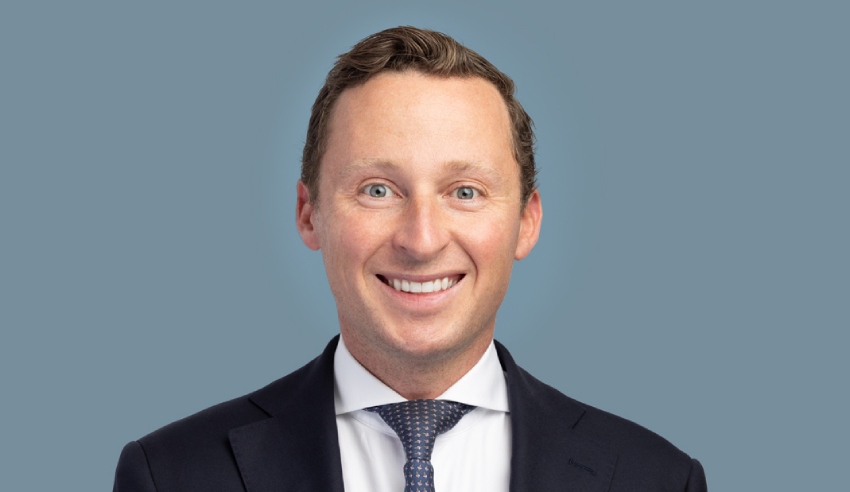 The war for talent is one of the legal industry's biggest challenges and, even in the age of hybrid working, the office has a vital role to play, writes Tristan Gannan.
Firms are pushing to create an office that is better than working from home, and earns the commute, but it goes further than the grade of the building.
There's been a rethink about the purpose of an office and a focus on how the workplace can become a firm's "silent partner".
The office is increasingly viewed as a tool that firms can use to drive culture and differentiate themselves from competitors to attract and retain the best talent; in much the same way a candidate might be drawn to working with a particular partner.
CBRE recently surveyed more than a dozen global firms currently practising in Australia, and there were some interesting results.
Of the respondents, 37 per cent named the war on talent as the biggest disruptor they're facing, followed by post-pandemic hybrid workplaces at 25 per cent. The two are very much linked.
Providing flexibility is important, but from the discussions we're having, there's an underlying desire to have people electing to come in three or more days a week, and a focus on how to achieve that.
As it stands, and with 29 per cent of respondents yet to establish a hybrid-working policy, 86 per cent of firms reported that their employees were coming in two or three days a week, with the balance coming in four days.
It's generally partners and paralegals who are coming in the most, with partners having recognised that – in order to generate revenue, build their teams and steer the ship – they need to physically be there and lead by example.
The paralegals are fresh out of university, in the early stages of their careers and building those vital internal and external networks. They also want to socialise and have that buzz and excitement of coming to the city.
But it's proving more of a struggle to get the middle tier of personnel into the office, the solicitors and senior associates, who tend to have more family commitments.
Lockdowns taught people who have never worked from home that they can, so you need to make a compelling case to earn that commute.
The office has a major role to play in drawing people in, and 92 per cent of our survey respondents identified employee and client experience as the number one factor that will shape their firm's next fit-out.
More broadly, and before you get to hybrid working arrangements, that office experience is a key tool in the war on talent.
Firms are growing, and the volume of work they've been doing over the past 12 to 18 months has risen, but closed borders have cut skilled migrants out of the employment market, so it's a challenge to have enough people to deliver that work.
Mobility among lawyers, including partners and partner-team acquisitions, has also been massive over the past 12 months or so.
With this headcount growth, they're accommodating more people in the same space by using their footprint differently.
They're changing their existing workplace layouts, having traditionally operated in configurations dominated by assigned offices and seating.
The quality of the fit-out and buildings they occupy is unlikely to change, though. Of the new leases CBRE has tracked since the start of 2021, half of the firms relocated into a premium-grade asset, with new fit-outs to suit firms' new ways of working. 
Together with location, top-level technology, fit-outs and amenities will remain important in terms of the experiential factors of the office and how it can be used as a tool to drive culture and collaboration and ensure you have the strongest possible team.
Tristan Gannan is a director and office occupier at CBRE.