Goodbye job applications, hello dream career
Seize control of your career and design the future you deserve with
Do in-house lawyers have freedom to express views online?
Recently, Lawyers Weekly has explored the extent to which legal professionals can publicly disclose their political, religious or other views, with BigLaw partners advocating differing positions. Here, we speak with two general counsel about the situation for those in-house.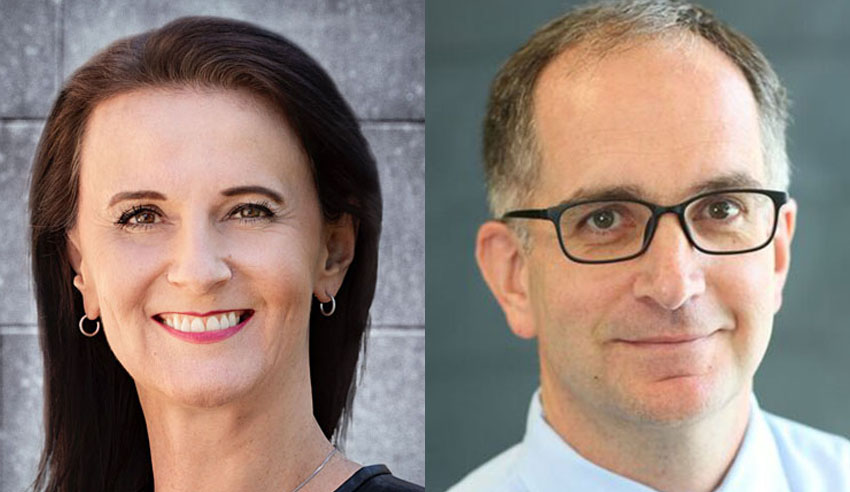 For Immediation COO, general counsel and director Claire Bibby, there has always been a balance between common sense and contract, and it is not uncommon for staff to be subject to strict prohibitions from commenting, posting or discussing their employer, customers and clients, securities, investments and other business matters on social networks, chat rooms, wikis, virtual worlds and blogs.
You're out of free articles for this month
To continue reading the rest of this article, please log in.
Create free account to get unlimited news articles and more!
"Looking more broadly at the issue, that has often been accompanied by an overarching obligation to exhibit personal behaviour that reinforces a positive image, both inside and outside work, and to use good judgment in all personal and business dealings," she said.
"Employees who are deemed not to have done so may be subject to disciplinary action, including termination. As Al Yankovic says, 'If you want to avoid heated arguments, never discuss religion, politics, or whether the toilet paper roll should go over or under'."
When asked if legal counsel have any specific considerations when it comes to the public promotion of personal views, Ms Bibby said: "I don't think there's a line in the sand that can be drawn between in-house and external lawyers.
"The majority of social media policies, employment contracts and Codes of Conduct are written by lawyers who, traditionally, are a conservative bunch."
The issue for in-house lawyers would be the same for any employee of a corporate business, argued Canon Oceania group general counsel David Field.
"The more senior you are, the more you are viewed as a representative or ambassador for your organisation. That just goes with the territory — the more of a leadership role you have in an organisation, the more you can expect your non-work public actions to reflect on the organisation," he explained.
"If you express views that are significantly out of step with community values, you should expect that it will reflect negatively on your employer and may well have negative consequences for your employment."
VIEW ALL
Junior employees likely have more latitude to express a broader range of controversial views without risk of having those views ascribed to their employer, Mr Field added. But even then, there have been employees dismissed after being filmed expressing racist views, he said.
"Ultimately, it is going to be a question of judgment — I should be mindful of how my actions are being perceived, and work hard to ensure I work for organisations that are aligned to my values," he surmised.
"If I want to publicly express views that aren't aligned with my employer, I probably need to put conscious effort into ensuring that it is clear I am not speaking for my employer."
Notwithstanding that the interests of businesses will be varied, when asked how corporate counsel can best uphold their professional responsibilities and not bring disrepute to their businesses, whilst simultaneously enjoying freedom to engage in debate online, Ms Bibby advised: "Pick and choose your battles wisely. And be ready for, but don't engage with, trolls."
The comments from Ms Bibby and Mr Field follow recent reporting by Lawyers Weekly that, according to Swaab partner Michael Byrnes, unlike public figures such as Israel Folau, lawyers have freedom to post on social media to the extent that it isn't inappropriate or reflects poorly on one's legal employer. Shine Lawyers legal consultant Samantha Mangwana subsequently said that all lawyers must show restraint on social media, especially partners, as their conduct can have a reputational impact upon the firm.
Mr Byrnes also spoke to Lawyers Weekly about the extent to which lawyers can publicly disclose their mental health issues on social media.
This email address is being protected from spambots. You need JavaScript enabled to view it.