Goodbye job applications, hello dream career
Seize control of your career and design the future you deserve with
'Legal services is now a buyer's market'
There are numerous factors currently driving whom corporate counsel procure legal services from, and right now, they have "choice and buying power".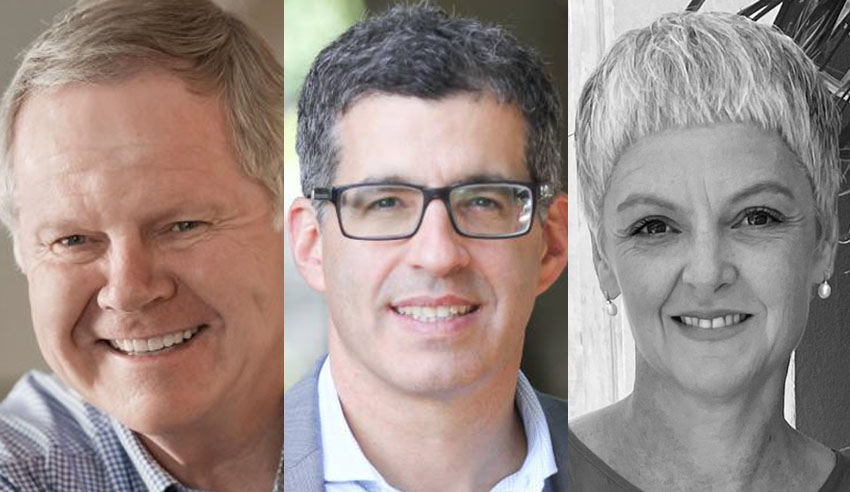 There has been a trend, Keypoint Law CEO Warren Kalinko explains, towards allocation of portions of work to what he calls "challenger firms" by legal departments.
You're out of free articles for this month
To continue reading the rest of this article, please log in.
Create free account to get unlimited news articles and more!
"Lots of partners have moved from traditional firms to challenger firms over the past 10 years, and clients have moved with those partners to their new firms," he told Lawyers Weekly, identifying a "shift in attitude" giving rise to such movement.
"In many areas of legal work, clients don't want the traditional pyramid model of legal services, where work is pushed down to junior and intermediate lawyers.  Many clients prefer their work to be done by a senior lawyer, due to the quality and efficiency that brings to bear," he said.
This trend, Mr Kalinko continued, has been accelerated in the age of coronavirus: "COVID-19 is putting pressure on legal budgets, and clients are looking to allocate their work across a suite of providers, to maintain choice and drive competition".
Dr George Beaton, executive chairman of research and consulting firm beaton, agreed, saying that – increasingly – his firm has found that corporate counsel are being "more loyal to fewer firms".
"In other words, reducing formal and/or informal panel sizes and shopping around more among firms they know. Particular expertise in 'our/my area of need' is the dominant criterion basis for these purchasing decisions. This criterion is more important than 'leading expertise', which is more general," he explained.
"For most clients, they will say, 'We know dozens of lawyers with leading expertise' – 'What we want is the few who have demonstrable knowledge of our business and the industry in which we operate', as well as a high degree of client focus in terms of ease of doing with them, authentic care, reliability and responsiveness."
Movement away from traditional firms
VIEW ALL
Corporate counsel often express, Mr Beaton outlined, frustrations about a "lack of consistency" within any one law firm.
"Our surveys show that the truly excellent firms have very low variances when it comes to 'overall client service', by which is meant every member of the firm, from the switchboard and accounts receivable to the lawyers and senior partners behaves in consistent ways," he said.
Recently, Mr Beaton's firm explored the impact of a firm's culture and "how we do things around here", and found it has a "substantial influence of which firms a client chooses and provides more instructions [to], and which firms are passed over or dumped, often without being told".
"In other words, they are neglected and if they don't work on the relationship between matters and ask why, they are none the wiser," he deduced.
As a result, Mr Beaton surmised, "the evidence is clear: Legal services is now a buyers' market".
"The client is sovereign and exercising choice and buying power. This extends to, one, new firms, e.g. breakaways from large, established, 'name' firms, and two, NewLaw business models of many types, including law companies," he advised.
Use of 'challenger firms'
Even just a few years ago, Mr Beaton mused, there was little to no awareness for or consideration of NewLaw business models by legal departments. Now, however, there is awareness and commensurate consideration of more than 30 per cent across the board, he said.
"When a corporate appoints a challenger firm to their legal panel, does that have any impact or implication for the panel as a whole (i.e. for the other participants on the panel). Likewise, the surveys of managing partners of larger corporate and commercial firms we undertake on behalf of CommBank show an increasing sense of threat from the newcomers," he said.
Mr Kalinko – whose firm Keypoint is a "challenger firm", he posited, observed that some of these firms are not new at all, but have been "tried and tested" over the past decade and are making a real impact in the marketplace.
"They've attracted fabulous partners, which in turn has given corporate counsel options. It has resulted in a significant shift of legal work away from traditional providers," he said.        
What can separate a firm's offering for corporate counsel, Keypoint noted, is minimal use of junior and intermediate lawyers outside of discovery and due diligence, thereby ensuring a more "senior" service, but simultaneously, having low overheads and flexible pricing models, which enable clients to have that "[senior-level] service at very competitive rates".
Keypoint director of corporate development Kim Adey said: "Law firms are generally structured like a pyramid, with partners passing work down the chain to junior lawyers. We've flipped tradition upside down, increasing the number of senior lawyers and stripping out the middle layers."
"This, combined with a lean operating model in which overheads are carefully contained, provides a compelling proposition for clients," she argued.
The impact of choice
When asked about the impact of appointing a challenger firm to a legal panel for a corporate entity, Mr Kalinko said that a switch of even just 5 per cent still "impacts 100 per cent".
"The allocation of 5 per cent of panel spend to a challenger, impacts 100 per cent of panel spend because it invariably results in the incumbent firms sharpening their pencils," he proclaimed.
What remains crucial, regardless of the impact upon that entity, is knowing whom one can trust, which Mr Kalinko insists is key, having been an in-house lawyer himself.
"You need to know that the work can be done well, and at the right cost. The past five to 10 years [have] seen a significant shift of partners to challenger firms," he said.
"Those partners have brought credibility and expertise to the newer players, and trust has been established. It's that trust which underpins the ongoing success and market impact which the new players are having."