Goodbye job applications, hello dream career
Seize control of your career and design the future you deserve with
'Moving from an in-house role to the bar is incredibly attractive'
Award-winning lawyer Matthew Littlejohn spoke to Lawyers Weekly recently about his journey as a Darwin-based barrister to practising in-house in Melbourne and why legal counsel are so well placed to be at the bar.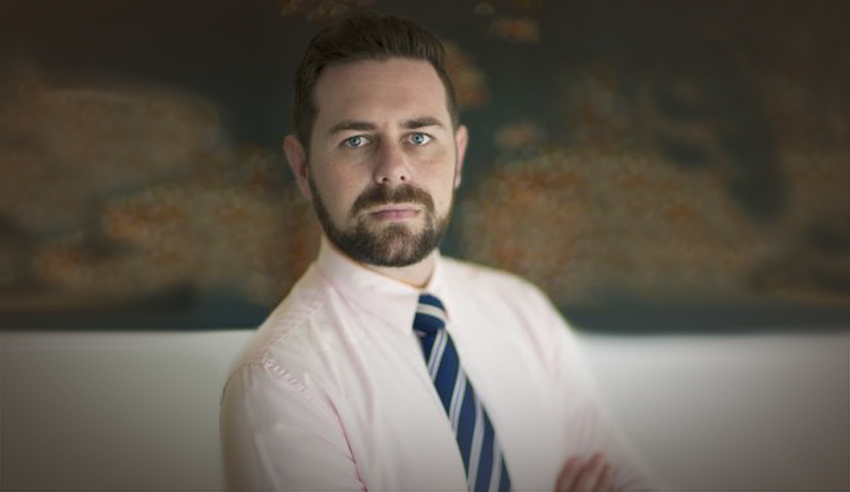 Matthew Littlejohn (pictured) went to the bar just after his 29th birthday and is "very thankful" for his time at William Forster Chambers in Darwin.
You're out of free articles for this month
To continue reading the rest of this article, please log in.
Create free account to get unlimited news articles and more!
"The Northern Territory is a hub of opportunity. There are so many diverse matters you get to work on up there at incredibly early stages of your career. And I highly encourage anyone who is looking for a good challenge to head to the Northern Territory and experience that," he reflected.
"And then, after a few years at the bar, I then decided, well, what's next, what's my next challenge? What do I want to do now that I've achieved what I set out to? That's what has led me now to an in-house role."
Now working as the manager of litigation at the Office of the General Counsel in Victoria, Mr Littlejohn said recently on The Corporate Counsel Show that the transition "has been a lot easier than I expected because, in essence, the role of a barrister and the role of an in-house counsel is very similar".
"Think about the core functions of a barrister. They are advocacy, advice, and negotiation. An in-house counsel role is almost exactly the same. And so, your advocacy skills have to be up to scratch. You're providing legal advice again at very high levels in situations that are very similar too. I found at the bar, you receive a request at the last minute or a brief and have to provide advice based on your legal skills. So, that hasn't changed a whole lot. And finally, your negotiation skills in or at the bar look like a mediation or a settlement conference or a commercial negotiation, but in an in-house role, you're negotiating between departments, between stakeholders to still achieving an outcome that is acceptable to everyone that allows the relationship to continue and for an outcome to be achieved.
"So really, in my view, the experience at the bar and the experience of an in-house counsel are much more similar than they might seem to the outside," Mr Littlejohn deduced.
"They're just focused and directed at different entities. The essential skills, advocacy, advice, and negotiation, are almost identical."
When asked if in-house counsel would make good barristers, Mr Littlejohn said that "moving from an in-house role to the bar is an incredibly attractive move".
VIEW ALL
"There have been a number of people from the Office of the General Counsel [where I've joined] who have gone on after their time with our team to join the Victorian bar. It's a very attractive career step because the skills match up so well," he advised.
"In-house team members who are looking to join the bar, and are thinking that the bar might be their next step, should be taking the opportunity to regularly present to senior stakeholders. They should be taking the opportunity to be involved in negotiations and involved in strategic course-setting within their business because those are the skills of big picture thinking, the ability to negotiate and to work well with different stakeholders and the ability to hold your own and advocate for a point and position.
"They're the skills that are going to make you succeed at the bar.
"So, people that are in-house thinking of going to the bar, number one, I would say it's an incredibly attractive step and they would likely be very successful. And number two, you've got the skill sets there already to do it. You just continue to develop and hone those. And it makes perfect sense to go from an in-house role directly to the bar."
Ultimately, Mr Littlejohn mused, barristers bring a "particularly useful view" to in-house roles and have some very complementary skill sets that work well in those roles.
"I think people who are experienced general counsel can work very well with people that have been brought in from the bar. And, similarly, people that come in from the bar can learn a lot from those who have that strong background in in-house experience. So, I think they work very well and very naturally together," he concluded.
Mr Littlejohn also spoke on The Lawyers Weekly Show in 2019 about how and why he became a barrister. In that episode, he discussed how young barristers can get their practices off the ground and why advancements in tech and social media are advantages for barristers who are coming through the ranks.
The transcript of this podcast episode was slightly edited for publishing purposes. To listen to the full conversation with Matthew Littlejohn, click below: