Legal market top-heavy as mid-tiers gather momentum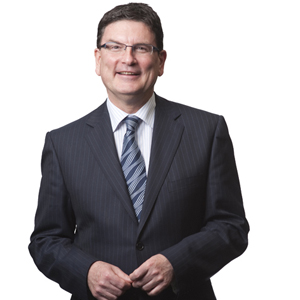 The past year has seen several mid-sized law firms expand, creating a crowded market at the top and leaving a "void" in the middle, according to one consultant.
Speaking with Lawyers Weekly, legal consultant Philip Gleed said there were two elements at play in the Australian legal market in 2015.
Firstly, an increasing number of global law firms have set their sights on Australia, with UK giant Pinsent Masons launching in July and Dentons announcing a planned merger with Gadens in November.
Secondly, mid-tier firms have been under pressure to expand their geographical footprint, he said.
"There is this constant push at the level below to become a national firm," said Mr Gleed. "We've seen so many examples of that: Colin Biggers & Paisley, Mills Oakley, Hall & Wilcox, Moray and Agnew …"

Mr Gleed said much of this growth was client-driven: "The insurers have said to them, you must have an office in every state to continue to do our work."
Mills Oakley partner Katherine Ruschen recently told Lawyers Weekly that insurance law firms, in particular, are feeling the pressure to expand into every state.
This movement has seen Hall & Wilcox, Mills Oakley, Wotton + Kearney and Nexus Law Group all open in Perth this year.
Firms have also grown their partner ranks with Colin Biggers & Paisley snatching three new partners from Norton Rose Fulbright, Minter Ellison and a boutique in October, and Mills Oakley taking a dozen staff, including six lawyers, from DLA Piper in April.
The growth of the mid-tiers is further supported by The Australian's end-of-year partnership survey, which showed that Mills Oakley had the highest recruitment of legal staff and Hall & Wilcox came first for partner recruitment.
Middle market vacuum

Ambitious mid-sized law firms have left a gap in the market through their expansion, according to Mr Gleed.
"What I see is the disappearance of the 10-30 partner firm by reason of what is happening in that national mid-tier space," he said. "There's a void."
"And then there's the development of a whole new class of boutique practices of 10 partners and under with highly-skilled practitioners with amazing client bases," he continued.
"We've got the emergence of the global, the rise of the national mid-tiers, the rise of the boutiques and then the other firms that are sort of lost in the middle."
Mr Gleed said the middle firms have traditionally been a "very big employer of young lawyers" and their disappearance could cause recruitment problems down the track.
"If these firms that are on the rise don't keep their graduate programs to a certain level, […] in five or 10 years we will be seeing [a shortage of lawyers]," he said.