Top 10 in-house podcast episodes in 2020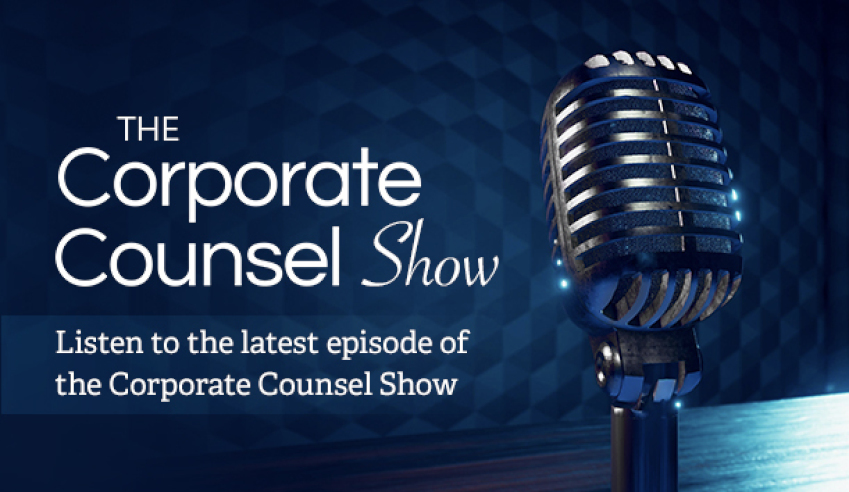 Now in its second year, The Corporate Counsel Show has gone from strength to strength this year. Here are the top-performing episodes from 2020 on that stream.
This past year has seen The Lawyers Weekly Show hit new heights, with monthly downloads now regularly topping 20,000 per month. It has been a year like no other, and our audio content has subsequently been rich, diverse and illuminating in conjunction with such times.
Here, we count down the top five episodes for 2020 for our specific in-house stream, The Corporate Lawyer Show, as per the rate of downloads by you, our dedicated audience!
Three-time Lawyers Weekly Award winner Theo Kapodistrias joins the show to talk about his personal journey into the in-house legal space, including the challenges being experienced by junior counsel during the age of coronavirus, shares some tips for junior legal counsel on effective communication, and explains how to make the most of the opportunities provided by working remotely.
Successfully navigating the often-competing priorities between that of in-house counsel and private practice teams can be challenging, but also very rewarding for both parties. McCabe Curwood principal Chiara Rawlins explains how to nurture strong relationships in such collaborations, the in-house team characteristics that make for effective communication, the effects of the ongoing COVID-19 pandemic on her practice, and the litigation trends she predicts in the wake of the crisis.
According to research undertaken by KPMG's forensic team, organisations are significantly more susceptible to fraud and corruption in the wake of the coronavirus. Here, partner Dean Mitchell sheds some light on the key trends in the forensic space, explains the notion of the "fraud triangle", and identifies why the pandemic is giving rise to increased rates of fraud and corruption.
In the height of lockdown for Australians, carsales.com.au general counsel and company secretary Nicole Birman spoke with Lawyers Weekly about how legal departments were adjusting to working from home, how best to support individual professionals, managing the influx of information from the government, and ensuring optimal health and wellbeing for all members of the organisation.
Right before the onset of COVID-19, Supplied Legal principal Michael Milnes joined the show to delve into Australia's shortcomings in tackling corporate corruption and foreign bribery, the different kinds of foreign bribery that can occur, and instances where Australians have been susceptible to such corruption in the past. It is certainly an area that will require further scrutiny post-pandemic!
Former Law Society of NSW president Elizabeth Espinosa details the vocational challenges and opportunities for in-house lawyers in local government. In the wake of COVID-19, such a path may be particularly enticing for some practitioners!
When COVID-19 hit, it was imperative that corporate counsel are thoroughly across all the latest regulatory, financial, social and political changes. Twine Business & Law director Cara Austen, a former general counsel, explained how best to do that – advice which is still relevant now.
Renowned legal counsel Claire Bibby sat down with us to discuss her predictions for corporate lawyers for this year. While the pandemic has dominated headlines, her predictions – particularly about climate change liability risk – remain pertinent and cannot be ignored. This episode was also the 14th most-downloaded conversation on The Lawyers Weekly Show this year.
Nina Stamell landed a dream job as the general counsel for the world's most famous children's music act. Here, she outlines what it was like for her in this role and advises how emerging legal counsel can find similar jobs. This episode was also the 11th most-downloaded conversation on The Lawyers Weekly Show this year.
In what is the sixth most-downloaded episode of The Lawyers Weekly Show in 2020, Cognizant senior manager of legal Wayne Clarke reflected on his decision to go straight into an in-house role rather than cut his teeth in private practice first, and why emerging legal professionals should consider a similar path.