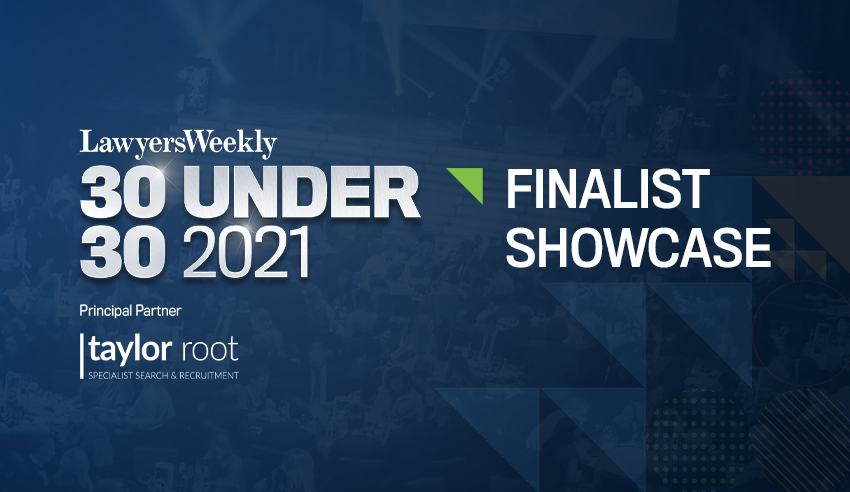 In this special episode of The Lawyers Weekly Show, brought to you in collaboration with principal partner Taylor Root, Lawyers Weekly speaks to finalists for the Banking & Finance category at the 2021 30 Under 30 Awards.
Host Jerome Doraisamy and Taylor Root partner Hayden Gordine are joined by Clifford Chance senior associate Victor Greenstreet and Allen & Overy lawyer Julia Burvill to discuss the myriad issues and challenges that banking and finance lawyers have faced in the age of coronavirus and the actions the pair have taken in the wake of the pandemic to successfully serve clients and stand out from their peers.
The quartet also discuss looming opportunities for lawyers in this space to both assist clients and progress their careers, goals for the finalists moving into a post-pandemic market, and advice they would offer to aspiring banking and finance lawyers coming through the ranks.