Growth, if managed properly, enhances experience for employees and clients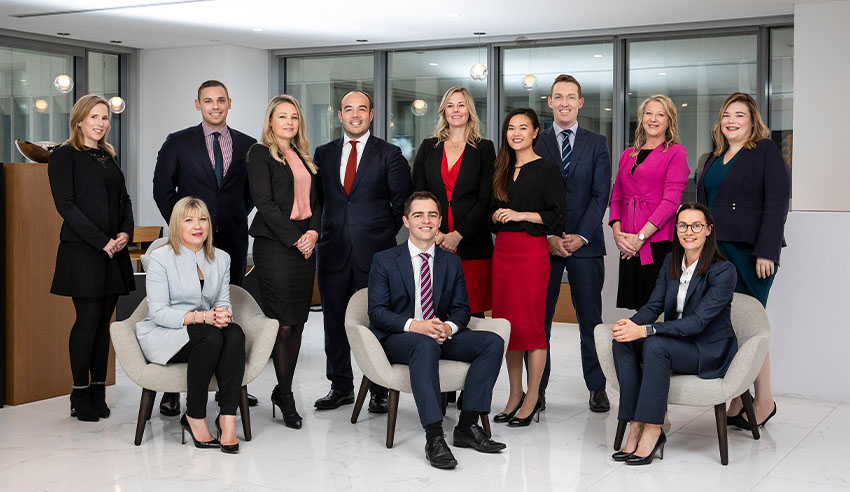 The provision of new opportunities to firm members, as well as fresh scope through which clients can be better serviced, are key reasons to actively drive firm growth, argues national firm Piper Alderman.
In conversation with Lawyers Weekly, Piper Alderman managing partner Tony Britten-Jones spoke positively of the national firm's growth, noting the importance of expanding the size and offerings of the institution in accordance with its ethos and driving values.
"Growth is important because it provides opportunities to people within the firm and, if it is carefully managed, should enhance the offering we provide to our clients in terms of expertise and depth," he explained.
When asked about the firm's growth strategy across the country, he said: "We like the balance between both lateral and organic revenue and numbers growth to be around the 50:50 mark,
"We have had a significant number of lateral and internal senior appointments over the past 24 months. We intend capitalising on that positive momentum to recruit further in our key practice areas over the next 12 months."
Those appointments were reported recently by Lawyers Weekly, including the elevation of 27 practitioners across the firm, with four new partners, one special counsel, seven senior associates and 15 associates appointed, and then the onboarding of partner Cheryl Watson as a lateral hire.
The Pipers growth strategy does not subscribe to the 40:40:20 method being employed by others in the BigLaw space, with Mr Britten-Jones saying Pipers does "not discriminate positively or negatively" with regard to gender or identity group.
"Our aim is to create an inclusive, supportive environment where people can flourish," he said.
"Since the start of 2018, we have bolstered our Sydney partnership numbers by seven with four females and three males, our Brisbane partner numbers by seven with three females and four males, and the total across the firm being 17 new partners with nine females and eight males, so in terms of growth and diversity, we have a good story to tell."
Reflecting on the success of its growth, Mr Britten-Jones proclaimed that "the future is bright", with the firm looking to charge forward.
"We will continue to focus on developing a supportive, collaborative environment where innovation and teamwork are encouraged, recognised and rewarded," he explained.
"We have increased our partner numbers in the real estate team by six over the past 12 months, and from 1 July 2019, we have an exceptional person in terms of energy, experience and expertise in Warren Denny heading up the real estate team nationally."
And, on the topic of the firm's ongoing Federal Court proceedings with partner Lexia Wilson, Mr Britten-Jones highlighted the firm's ethos as helping propel Pipers forward: "Our core values are collaboration, respect, innovation and dedication. Those values are driving our strategy into the future."
Photo: Pipers lawyers, including new lateral partner hires and those promoted on 1 July 2019, in the firm's Sydney office. 
This email address is being protected from spambots. You need JavaScript enabled to view it.