What's the status of SME innovation in Australia?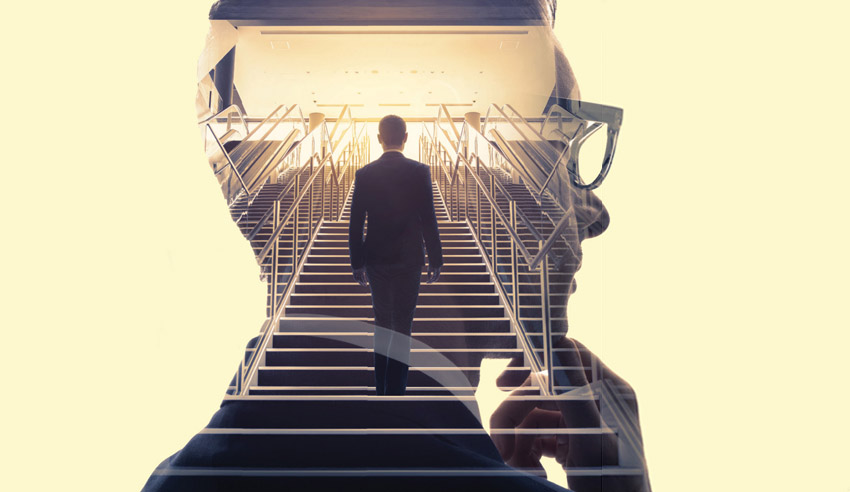 Innovation needs greater attention in Australia – particularly post-pandemic – and SMEs across professional services sectors should be up for the looming challenges.
Australia's prosperity is dependent – "to a significant degree" – on our business competitiveness relative to the rest of the world, according to the Department of Industry, Science, Energy and Resources.
Innovation provides the foundation for new businesses, jobs and productivity growth, the department proclaims, and notes that economies that prioritise innovation are "more productive, resilient, adaptable to change and better able to support higher living standards".
However, in the department's own words, "Australia's business sector appears to be falling behind in the global innovation race".
This concern is backed up by the Organisation for Economic Co-operation and Development (OECD), which shows that Australia spends only 1.8 per cent of GDP on R&D projects and initiatives. Elsewhere, the Global Innovation Index – in its 2019 report on the elements of national economies that enable innovation, such as infrastructure, market sophistication, human capital and research – gave Australia a score of 50.3, ranking 22nd and well behind the global leaders in Switzerland (67.2), Sweden (63.7) and the US (61.7).
Last year, Innovation and Science Australia offered four strategic recommendations to the department that purport to stimulate increased business investment in innovation across Australia. These were: supporting business investment in both research and development (R&D) and non-R&D innovation, prioritising key growth sectors such as manufacturing, food and agribusiness, fostering a "growth through innovation mindset" for corporate entities, and facilitating access and attraction to innovation skills and capabilities.
Given the outbreak of the global coronavirus pandemic and the ensuing economic downturn – which have given rise to Australia's first national recession in 29 years – major policy initiatives have (somewhat understandably) taken a back seat. But, in speaking to SME leaders, it is not clear that boutique businesses feel that federal or state governments have done enough to encourage and nurture innovative thinking and business development. As such, they are looking to take matters into their own hands, as the nation turns its attention towards a marketplace that has emerged from the fog of coronavirus.
What is holding Australia back?
Nest Legal principal Laura Vickers believes that innovation requires the "sharing of ideas and reflections, and it requires a system designed to make sure this still happens when people are working remotely". Whether Australia's systems help create that is another question.
According to financial management and business psychology professional Jaya Lesley, who runs a self-titled firm, Australian culture is what holds back innovation more so than anything else.
"There are some very innovative Australian entrepreneurs out there and successful business owners, however, when it comes to the general population, people are too scared to put themselves out there and express their ideas or 'bet on themselves'. The fear of change plays a part as well. Fear exists no matter what culture you are from, however it is not just fear that holds Australians back," she argues.
This is supported by Classic Finance founder Nancy Youssef, who feels that the "overwhelm factor" is stopping people from thinking about innovation – particularly in the wake of COVID-19.
"It's hard to innovate in times of uncertainty. Survival mode needs to be the focus: you'd be forgiven for putting innovation to the bottom of the agenda for now," she says.
COVID-19 has stifled SME innovation
These nationally ingrained hurdles have been exacerbated by COVID-19, with a lack of funding being among the most troublesome for innovation.
"Business systems are being pressure tested by the pandemic and the new economic climate," Ms Vickers observes. "Those firms which have systems that are greater than their individuals and are strengthening those systems as we learn will come out stronger."
"The government has been relatively successful in providing assistance to small businesses. However, those who did not meet the requirements and are still struggling financially (there are some who fell into the grey areas), simply do not have the budget to invest in business development," Ms Lesley outlines.
"Fortunately, there are quite a variety of innovation grants to SMEs available through the Australian government. While most of these grants are funded by the federal government, some state governments also provide grants for businesses located in their area."
The last thing people are thinking about right now, Ms Youssef notes, is, "How can I innovate?"
"But what the pandemic is doing is that it's forcing us to find the creative solutions and the ways that people and businesses have adapted [have] been pretty inspiring. It's bred a lot of fear and some disenchantment, but also knowing that everyone is affected and it's not just one targeted segment, means that everyone has really had to force themselves to look through the adversity and search for opportunities to thrive," she advises.
"You can start by looking for the [low-hanging] fruit to find ways to help each other during these times: the easy ways to collaborate, support and uplift others, in a way that might also benefit your business. There are actually so many good news stories and some businesses have really flourished during the pandemic when they've come up with [out-of-the-box] solutions, such as the cafés who are now offering delivery, and creating a whole new '[drive-through] café' culture."
What governments can do to help
Australia has done a "brilliant job" in helping SMEs stay in business and keep their staff since the pandemic hit, Ms Youssef posits, via grants and stimulus packages. However, she adds, "it's not doing much for innovation".
"Looking at it broadly, it's going to be up to the small businesses themselves to go back to what they actually do and rather than pivoting away from that in the face of the pandemic, adapting what they do and strengthening their offering in a different way," Ms Youssef says.
Ms Lesley supports this: "We need to encourage business owners and entrepreneurs by supporting local businesses, no matter how small or large. Have an open mind when you hear or see new ideas, whether it be from a family member, friend, or colleague," she says.
"Think about whether there is an opportunity for you to offer support. Prime Minister Scott Morrison has constantly said, 'We are all in this together', and there is no doubt about that. Innovation and business success are what will create more job opportunities for those who have been affected the most by all of this."
Plans for innovation in a post-pandemic landscape
With Australia now in a recession, SMEs must manage risk more so than ever before.
"Measure the size of each opportunity. Discover the price customers will pay if you solve a particular problem or need. This will also bring your team comfort and reduce resistance to change. You must deeply understand what your customer or consumer wants most. You must be able to identify and prioritise which opportunity will give you the highest margins and customer loyalty," Ms Lesley suggests.
"The good news about this tactic, is if your budget is tight, you and/or your team can conduct this research. Knowledge creates endless opportunities. If conducting this type of research seems out of your jurisdiction, there are many free online business courses around at the moment. You should never stop learning."
For Ms Youssef, one must remember why they're in business in the first place: "These are really unusual times and there is a genuine opportunity to build a niche for yourself and your business as experts in your field. Reach out to every customer you have – as the cost of acquisition is far greater than the cost of retention – and review your processes and efficiencies.
Moreover, collaboration is the "biggest innovation you can invest in" at this juncture, she continues.
"SMEs collaborating to help each other and drive referral business is now more valuable than ever before. Every business owner is at the forefront of the crisis for a particular client, so now is the time to add value. If you have a client going through financial hardship and you can refer to them to a lawyer or financial planner or mortgage broker or insurance broker to help them save money or reduce their risks, then that gives you the opportunity to create solutions for your clients and drive business for others in the SME community – a win-win-win," Ms Youssef says.
Elsewhere, Ms Vickers submits that SMEs that have systems that are greater than their individuals and are strengthening those systems will come out stronger.
"Know your numbers and spot the trends before your competitors and clients do. The needs of our clients differed with each month of the pandemic and we were able to develop content and resource different areas of our business by identifying these changing needs before our competitors and clients did," she says.
"In professional services, we are regularly tweaking how we deliver these solutions, but we are rarely creating new ways to solve these types of problems. But we are keeping one eye on the horizon so we can respond to market demand as quickly as possible."
Advice for SMEs moving forward
Taking the initiative on innovation will not only lead to increased revenue and profit for SMEs, but will increase workplace productivity as well, Ms Lesley deduces: "Your business will gain a level of uniqueness that will set you apart from the strongest of competitors."
This is not a time, Ms Vickers warns, to blindly copy what other businesses are doing – although, she adds, innovators need to make peace with the fact they will be copied.
"Know your own clients and understand what they need and how this is changing. Know and critically reflect on your own business and strengthen any weak spots in your systems as you identify them. Create a culture where your team is encouraged to identify where the business can find a better way to do things and make time to share those insights. Your business will come out stronger for it," she adds.
To truly innovate, Ms Youssef offers, one must re-evaluate why they are in business in the first place so modern solutions can be adopted.
"This is a good time to look at what you can control and focus on those elements, rather than dwelling in what you can't control. From there, you can think about ways to innovate. Can you change your marketing activity? Find efficiencies? Update processes? Innovation can only come when you can focus on your goals and when that feels overwhelming, try and do it in small chunks," she says.
The department, for its part, appears to agree: "The challenge for both government and business is how they work together to demonstrate the leadership and '[growth-through-innovation]' mindset to create the environment in which to stimulate business investment in innovation."