Goodbye job applications, hello dream career
Seize control of your career and design the future you deserve with
Did workplace bullying worsen during COVID-19?
The prevalence and extent of workplace bullying have long been a problem in Australian workplaces, and one lawyer-turned-workplace investigator believes the age of coronavirus may have exacerbated issues with reporting.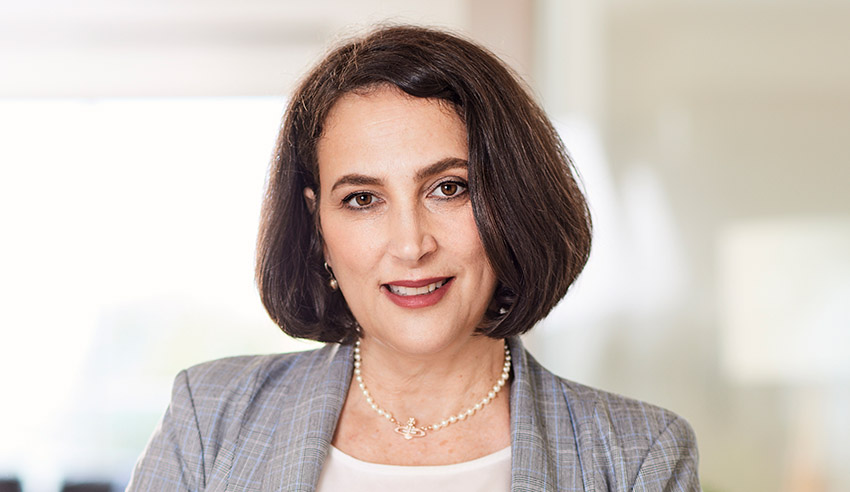 Saranne Segal (pictured), a former family dispute resolution practitioner who is now the managing partner of workplace investigations and advisory firm Segal Conflict Solutions, said: that "organisations fail to deal with grievances and bullying complaints adequately, and the complaint cycle itself contributes to the victim's injury and suffering, thereby increasing the organisation's legal liability".
You're out of free articles for this month
To continue reading the rest of this article, please log in.
Create free account to get unlimited news articles and more!
To test this hypothesis, she recorded and analysed Fair Work Commission and court decisions pertaining to workplace bullying from the past two years, and undertook what she called "thought runner surveys" with 300 victims of such workplace misconduct, for two purposes: first, to discover what aspects of the bullying complaint cycle are failing them, what's compounding the bullying and what is increasing company liability, and secondly, to assess the impact of COVID-19 and to see if it had become less of an Australian workplace issue due to remote working and socially distant workplaces.
Unfortunately, Ms Segal surmised, bullying in the workplace has not decreased or been eradicated in the age of coronavirus – even though the nature of bullying may differ – and nearly half of respondents said that bullying has increased since the onset of the pandemic.
Her headline findings included: nine in 10 participants said they lost trust in their employer during the complaints process (40 per cent of which lost trust within 24 hours), 88 per cent did not feel supported during the complaint procedure in 2019, which increased to 91 per cent last year, and in 2019, 83 per cent said their matters were not resolved within 30 days, compared to 75 per cent in 2020.
Moreover, 64 per cent of participants said bullying continued or escalated during a complaint process in 2019, a figure which increased to 77 per cent in 2020. Last year, 69 per cent said they did not think HR fulfilled its role in the process, 55 per cent said their employers did not have comprehensive grievance procedures, and just 8 per cent said the procedures were fair to both sides.  
Ms Segal said: "Most companies go wrong as they only focus on leadership and culture when addressing workplace bullying, resulting in increased pressure on leaders and CEOs. I believe the solution is quite obvious – companies need to broaden their scope and enforce a best practice bullying complaints policy that applies to all grievances lodged, with the focus on reducing the risk of injury to the victim and legal liability."
Reflections on legal career
Bullying and sexual harassment in the legal profession are "well-publicised", Ms Segal said, noting that, unfortunately, she doesn't see any evidence that such trends have dissipated since she was in practice.
VIEW ALL
The International Bar Association, she noted, has made recommendations for change, including improving avenues for reporting bullying and harassment and improving workplace transparency, but the "alarming spate of recent headlines of sexual harassment, rape, and bullying in workplaces, including in our state and Federal Parliament and our highest court, clearly indicates that this issue is not being addressed adequately, if at all".
Automatic, robust systems must urgently be implemented, Ms Segal stressed, so as to more effectively address complaints of bullying and sexual harassment.
"The smart thing for employers to do, once an employee does report it, is to retain an outside neutral third party who will bring their expertise to the table and reduce both the organisation's legal liability and the victim's suffering," she said.
Bullying will often occur, she detailed, where a "strict pecking order" is in place and those higher-ups work alongside those with a lower status. In the context of the legal profession, she said, this likely means the junior lawyers and admin staff.
"Culture also plays a substantial part in defining an employee's conduct. Most legal workplaces are stressful, focusing on billable hours, the pressure to achieve results, and competitiveness. Bullying will often thrive in these types of environments," she said.
Industries susceptible to bullying also tend, Ms Segal added, to include high achievers and perfectionists.
"This kind of behaviour will often extend to unreasonable micromanagement and a total lack of tolerance for anything less than perfect behaviour by subordinates. The legal profession, of course, does have many high achievers in their ranks. However, so too do many other industries," she said.
Lessons for lawyers
When asked what legal professionals can learn from her research, as it pertains to the idiosyncrasies of law, Ms Segal said that stamping out bullying "is not rocket science".
There are practical and effective ways, she submitted, to deal with instances of bullying and harassment within a set time frame.
"Whatever idiosyncrasies the legal profession has – and I can think of a few offhand – no matter how stressful or competitive their industry is – everyone deserves to be treated with respect. Whether you're working in the legal sector, another private business or in the public sector, everyone is entitled to a workplace free of bullying and harassment," she posited.
It may sound trite, Ms Segal continued, but it "takes a lot of bravery" on the organisation's part to take a solid stance against bullying and harassment.
"Often, it is a senior partner who brings in the most revenue or the most technically minded employee who turns out to be the bully/harasser. What the employer has to realise is that ultimately no one is indispensable," she argued.
"You can replace this person. You cannot replace the wellbeing of your workforce as a whole or your reputation when word gets out about your toxic workplace. It is worth doing the right thing, now more than ever before."
Are you looking to launch your own practice but not sure where to start? Lawyers Weekly's Boutique Law Summit returns to Sydney this month, designed for individuals who are looking to maximise their competitive edge in a post-pandemic marketplace. The event will be held on Friday, 26 March at the Four Seasons Hotel with a full agenda available to view here. To learn more about the event, click here.