Goodbye job applications, hello dream career
Seize control of your career and design the future you deserve with
Lawyer X identity confirmed
The barrister at the centre of the Victorian Royal Commission into the Management of Police Informants has been publicly identified, after orders made to conceal her identity lifted today.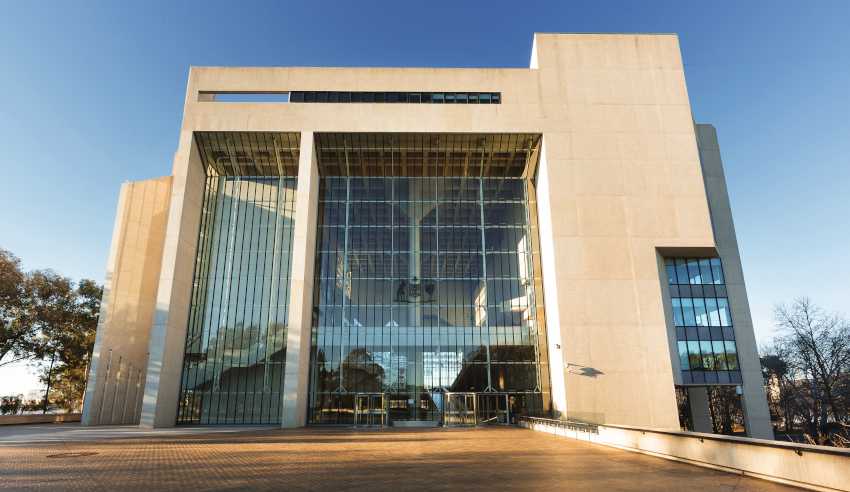 Former defence barrister Nicola Gobbo has been confirmed as Informer 3838, otherwise known as Lawyer X and listed under an 'EF' pseudonym in the High Court up until this point.
You're out of free articles for this month
To continue reading the rest of this article, please log in.
Create free account to get unlimited news articles and more!
The revelation follows years of Ms Gobbo's identity being suppressed, for fears of her safety.
Despite a last ditch effort made by Victoria Police this week, the High Court ruled that the public interest in releasing her name outweighed the risk to her safety.
However, the identity of Ms Gobbo's children will remain suppressed until at least 15 years after the handing down of the final Royal Commission report. 
In response to a Summons filed by EF on Monday of this week, Justice Geoffrey Nettle of the High Court ordered that "there be no publication of the real names of images of EF's children or either of them in connection with EF, or in connection with these proceedings or the subject matter of these proceedings, until publication of the final report of the Royal Commission into the Management of Police Informants and thereafter for a period of not less than 15 years". 
A former legal counsel to some of Australia's most notorious criminals, Ms Gobbo is understood to have helped Victoria Police in at least 386 cases involving Melbourne's underworld during her time acting as a paid police informant, following her initial recruitment in 1995.
The information she provided helped lead to the arrest and conviction of many, including some of her clients such as gangland boss Tony Mokbel, who in 2012 was sentenced to 30 years' for his head role in the infamous multimillion-dollar drug syndicate known as 'The Company'.
Following the December announcement that there would be a Royal Commission into the Management of Police Informants, largely centred around a female barrister who the public now knows to be Ms Gobbo, Victoria's Director of Public Prosecutions, Kerri Judd QC, wrote to 20 criminals — including Mokbel — to tell them their convictions may have been affected as a result of Ms Gobbo's role in acting as a police informant.

"EF [the barrister's pseudonym], while purporting to act as counsel for the convicted persons, provided information to Victoria Police that had the potential to undermine the convicted persons' defences to criminal charges of which they were later convicted", the December High Court judgment noted.
VIEW ALL
"EF's actions in purporting to act as counsel for the Convicted Persons while covertly informing against them were fundamental and appalling breaches of EF's obligations as counsel to her clients and of EF's duties to the court.
"Likewise, Victoria Police were guilty of reprehensible conduct in knowingly encouraging EF to do as she did and were involved in sanctioning atrocious breaches of the sworn duty of every police officer to discharge all duties imposed on them faithfully and according to law without favour or affection, malice or ill-will.
"As a result, the prosecution of each convicted person was corrupted in a manner which debased fundamental premises of the criminal justice system."
In first announcing the royal commission, the Andrews government issued a statement, saying that the integrity of the criminal justice system is paramount, and all people charged with crimes are entitled to a fair trial, no matter who they are.
The same statement acknowledged that while Victoria Police assured the state government that "its practices have changed since the barrister's recruitment as an informant", the Victorian community "has a right to further independent assurance that these past practices have been stamped out, as well as an understanding of what happened in this instance".
"The royal commission will provide that assurance," the state government said.
The next stage of the legal saga will see Ms Gobbo take a primary role in the Royal Commission into the Management of Police Informants, with an interim report to be handed down by 1 July 2019, and a final report by 1 December 2019.
During a directions hearing held earlier this month, Commissioner Margaret McMurdo AC stressed that the royal commission would uphold the rule of law.
"Some members of the public may query the outrage expressed by the courts, professional associations and legal academics at the conduct of EF and the police, arguing that it had a positive effect, namely, the conviction of serious offenders. But, as the courts have explained, these are matters of high principle, fundamental to our democracy," Commissioner McMurdo said.
"The Rule of Law requires that everyone (the rich, the disempowered, the poor, the mighty, individuals, governments and their agencies, police officers and corporations) everyone is answerable to the same laws before independent courts.
"Those charged with criminal offences are usually legally represented. Whether handsomely paid, on Legal Aid rates or acting without fee, the law requires lawyers to keep clients' confidences, act in the client's best interest, and disclose and avoid any potential or actual conflict of interest. Lawyers also have critical ethical obligations to the court and the administration of justice centred on honesty and independence. Clients must be able to speak frankly to the lawyers preparing their court cases, knowing their communications remain confidential.
"Legal professional privilege and responsibilities, however, are not absolute: they do not prevent lawyers from doing everything possible to stop clients from physically harming themselves or others, nor do they prevent communications about a future fraud or crime."
Commissioner McMurdo added that the public naturally expects their police officers, as well as their lawyers, to uphold the law and to exercise their considerable power and authority according to law.
"When those whom the community entrusts to uphold and enforce the law themselves breach fundamental legal obligations, confidence in our justice system, and indeed our democracy, is seriously diminished," she said.
"The police use of lawyers to inform on their own clients has the obvious potential to undermine the criminal justice system and the public's confidence in it. I will give an illustration. Most people charged with criminal offences plead guilty after confidentially discussing their cases with lawyers and receiving frank and independent advice as to what is in their best interests. Offenders often receive a lesser sentence after pleading guilty than if they were convicted after a trial. This is in recognition of their cooperation with the administration of justice, particularly if coupled with remorse, insight and the seeds of rehabilitation.
"Guilty pleas take a fraction of the preparation and court time required by trials, with a correspondingly incremental economic benefit to the community. Guilty pleas also help lessen ongoing trauma for victims. If those charged with criminal offences doubted that their lawyers were acting in their best interests they would not accept the lawyer's advice, courts could not rely on the integrity of legal practitioners appearing before them, and lawyers could not trust each other.
"It would be equally problematic if the community doubted whether their police officers were honestly and conscientiously following lawful processes in enforcing the Rule of Law. The criminal justice system would regress into a dysfunctional, far more costly, clogged quagmire of universal distrust."
That is not to say the use of police informants is "necessarily inherently improper", Commissioner McMurdo said, noting that it is "far from it".
"The obtaining of intelligence through those who are variously called police informers, informants or, to use the contemporary, less pejorative descriptor, human sources, is an age-old and important policing resource. It is especially use in today's post 9/11 world where the community expects its police services to prevent serious crimes, including terrorism, before they occur," she added.
"When police officers have a close-knit, mutually respectful relationship with the community they serve, as they should, intelligence will flow naturally and legitimately.
"But obtaining information from informants can be fraught with difficulty. It comes with significant risks which must be carefully managed to avoid potential injustices. Informers may innocently misstate, deliberately exaggerate or even maliciously fabricate information to obtain a benefit, such as reductions in criminal charges, payments, or revenge against an enemy.
"Experience has shown that unsafe or unfair convictions can result. As I have explained, particular problems arise where informants provide information in breach of their legal obligations of confidentiality or privilege. Those obligations prohibit both informers from lawfully providing that category of information to police, and police officers, who are by their oath or affirmation of office bound to "discharge all duties legally imposed ...faithfully and according to law", from lawfully receiving it.
"In any case, unlawfully obtained evidence of this kind is unlikely to be admissible at a trial if the court is aware of the true circumstances surrounding its receipt. The whole costly, clandestine and unlawful exercise cannot legitimately achieve its original goal. All it achieves is to undermine the very criminal justice system legal practitioners and police officers are duty-bound to uphold and serve."
Commissioner McMurdo explained that the use of police informants and the covert relationship between said informant and a police handler is "necessarily hidden from the public, both to protect the identity of the informant and to avoid jeopardising current investigations".
"But secrecy tends to foster unsatisfactory practices, even corruption, and detracts from fairness, accountability and transparency," she noted.
"A secure, functional system with just, clear, comprehensible, consistent and practical rules and processes, together with appropriate independent, secure oversight, is required to foster best practice, to prevent corruption, to provide adequate protection to informers and their police handlers alike, and to maintain the community's trust and confidence in its police service.
"Independent oversight will ensure that police officers are not tempted to breach those rules and processes, even when investigating grave matters or under intense community or media pressure.
"This commission will attempt to balance the various legitimate competing interests I've discussed here, together with many other challenges, in its investigations and recommendations."
Speaking about the revelation of Ms Gobbo's name, Commissioner McMurdo said the Commission is now better placed to ascertain the full extent of [her] conduct as a police informer between 1995 and 2009 and the identities of the persons potentially affected.
'"We are calling for submissions from individuals who were legally represented by [Ms Gobbo] between 1995 and 2009 and who were found guilty or convicted, and sentenced," the Commissioner said.
"If you were represented by [Ms Gobbo] and believe the outcome of your case may have been affected by her role as an informant with Victoria Police, we encourage you to make a submission. The due date for submissions relating to our first term of reference has been extended to Friday, 15 March 2019."
Related coverage:
Privilege, policing and the pub test: Questions to be answered from the Lawyer X scandal