4 ways your firm can take meaningful action on climate change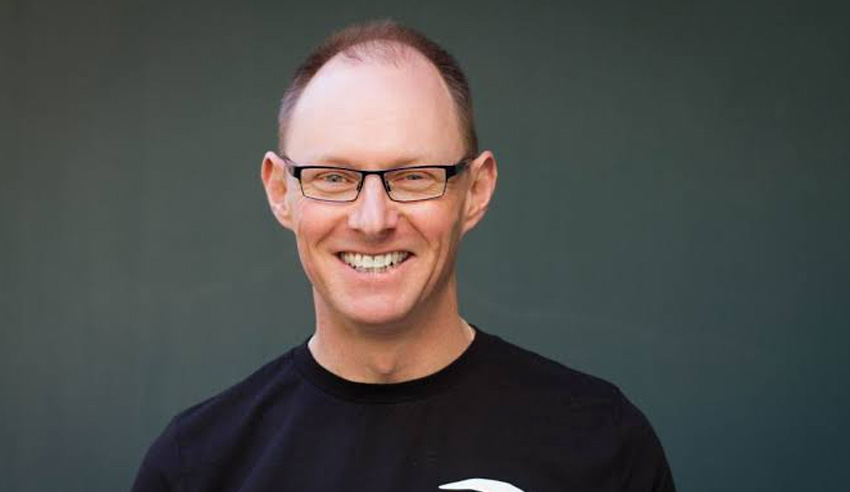 Law firms can wield considerable influence in the advisory, advocacy and litigious spaces to combat the effects of climate change – if they choose to do so, argues the CEO of Greenpeace Australia.
Discussion about climate change has rarely been as front of mind for Australians as it has been in recent months, as the ongoing bushfire crisis ravages our natural environment. The extent and horror of the bushfires have been a prominent feature of domestic and international news coverage – including from Lawyers Weekly.
In November of last year, research by the Governance Institute of Australia identified that nine in 10 Australians believe there is an ethical imperative for governments, businesses and multinational corporations to take meaningful action to combat climate change.  
On the political front, there is currently a push, from independent MP Zali Steggall, to pass a Climate Change Act, however given the current makeup of parliament, there is no guarantee that such a private member's bill will become law.
Among the business community, there certainly appears to be steps towards substantive contributions to better protecting Australia's natural environment. In mid-December, Lawyers Weekly investigated and reported on which large law firms believe in and purport to take action on climate change. Baker McKenzie, for example, recently appointed a global head of climate change.
Last week, Mr Ritter outlined how in-house legal teams can push their businesses to be proactive in combating climate change. Here, he identifies four key ways that law firms can do the same.
1. Provision of advice about environmental risk and obligations
The first thing that firms must do, Mr Ritter said, is ensure that advice offered to clients involves the extent of the risk and obligations that arise from severe climate damage and the climate emergency.
"That might be stating the obvious, but things are changing so fast and the risks are so great. I think there's probably a very serious [issue in] that decision-makers are not being properly advised or are not seeking the advice that they need," he said.
"For example, we've just seen [recently that] the Siemens board in Germany [has decided to continue] their contract with Adani, having not been properly briefed about the reputational damage that would be involved or the risks to the climate and environment that the Adani mine provides.
2. Support and defend democracy
The legal profession has the capacity to be "really active" in supporting, defending the democratic space and supporting climate and environment activists against anti-democratic pushes, Mr Ritter continued.
"The former UN special rapporteur on human rights, Michel Forst, came to Australia in 2016 and declared himself astonished and astounded at the attacks on human rights defenders in Australia. He made particular comments about some of the attacks that were being made on defenders of the environment in that context."
"And as we know, since then, things have arguably got worse rather than better," Mr Ritter mused.
"Towards the end of last year, we saw the prime minister propose the thoroughly undemocratic and possibly unconstitutional measure of preventing or trying to outlaw boycotts against companies or proposed boycotts against companies by consumers on environmental and climate grounds.
"This is just the latest in a long line of anti-democratic or repressive measures, when in fact, what we really need to be doing is expanding the democratic space and robustly defending the rights of activists in a context of climate emergency."
3. Withhold services from select individuals or institutions
Thirdly, Mr Ritter said, lawyers – particularly those in the commercial space – should start withholding services from fossil fuel companies.
"No lesser moral authority than Desmond Tutu has said that, just as it was once appropriate to boycott apartheid in South Africa, it is now appropriate to boycott fossil fuel interests," he proclaimed.
"Many of Australia's medium and larger firms continue to proudly advertise the fact that they problem solve for the coal, oil and gas industry. But that is effectively like saying that you are using your abilities to facilitate the conditions that are driving the end of civilisation."
4. Identify creative ways of litigating
Finally, Mr Ritter said, lawyers have a role in developing "novel forms of litigation to see if the genius of the common law can rise to the climate emergency".
"[Australia's legal system] currently isn't, or hasn't, but I have a great deal of affection for the common law – as a recovering lawyer – and it should be the case that the genius of the common law is up to the challenge of evolving remedies to the climate emergency," he concluded.
"It's up to lawyers to boldly, bravely and with great intellectual, begin to explore that significant monologue."