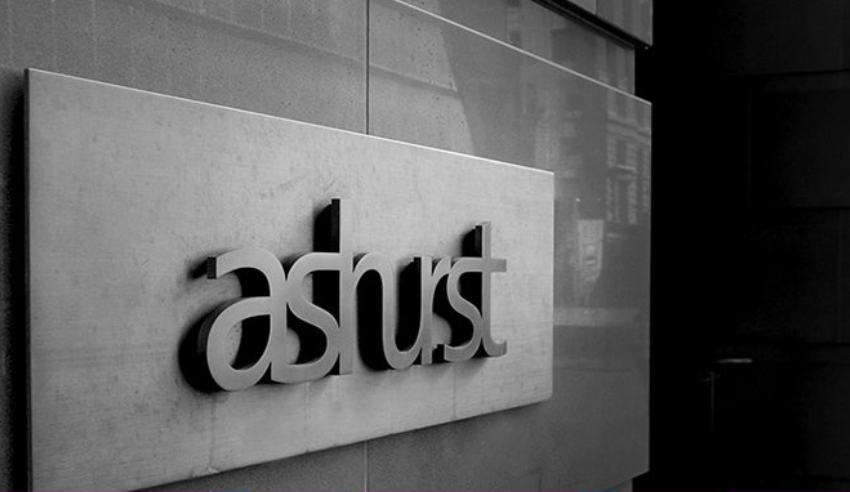 International law firm Ashurst has responded to reports from earlier this week that its junior lawyers have been paid below minimum rates.
On Monday morning, a publication owned by Nine Publishing reported that – in the process of conducting an internal audit – Ashurst found it had been underpaying its own staff, with individual back payments owed to some professionals as high as $15,000.
In a statement provided to Lawyers Weekly, a spokesperson for the firm said: "In 2019 we implemented a full and thorough review of all payments made to award-covered staff against hours worked. Following the review, we identified a number of staff who were owed additional payments. The review was independently verified by Deloitte."
"As soon as we were made aware of the additional payments owed to staff, we acted to ensure all necessary adjustments were made to current and former staff affected, including interest, superannuation and leave balances adjusted where applicable. This process is almost complete.
"We have made the necessary changes to ensure, moving forward, all payments owed to our staff for work performed are properly accounted for and made on time."
Reports about Ashurst's audit comes after new industrial regulations were set late last year, requiring law firms to log the quantum of hours worked by graduate lawyers and paralegals to ensure that junior staff are being properly compensated.
Such new requirements will help ensure that the next generation of lawyers will have better cultural expectations of their prospective employers, Travis Schultz Law principal Travis Schultz said at the time.
At the time of the introduction of the new requirements, Lawyers Weekly approached Australian firms to ask if they would also look to monitor the hours performed by lawyers with 1-3 years' PQE, in light of findings from the Legal Firm of Choice Survey that this demographic is the least satisfied of all legal professionals, with two in five lawyers at this stage intending to find a new employer.