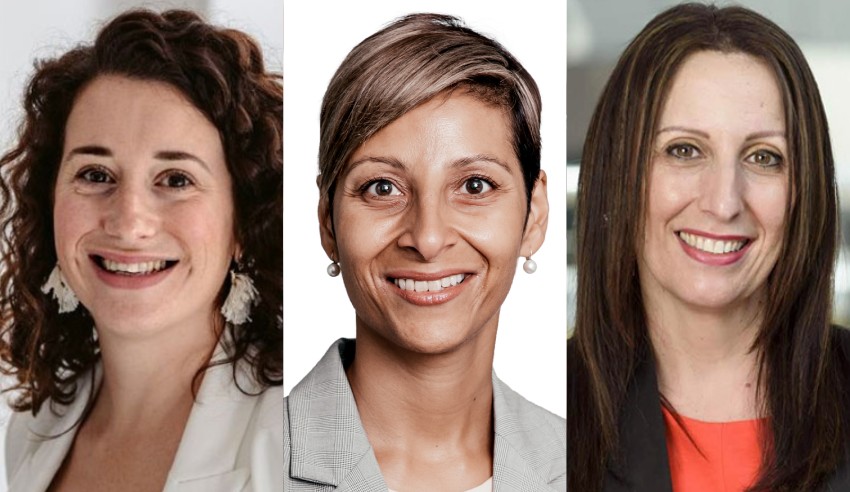 Australian-owned fruit packing and canning company SPC has announced it will mandate COVID-19 vaccinations for all on-site staff and visitors. Here, employment lawyers reflect on whether they can do this.
SPC's mandate
Over the past year, Lawyers Weekly has considered whether or not law firms can or should mandate vaccinations for coronavirus for their staff, and/or whether law firm offices could be vaccination hubs for those wanting to return to work sooner. Research from global law firm King & Wood Mallesons found that company directors overwhelmingly support mandates for vaccinations, at least in certain circumstances.
Now, SPC has become perhaps the first Australian company to implement a mandate for its employees and on-site visitors to be vaccinated for COVID-19.
Speaking on ABC News Breakfast last week, SPC chair Hussein Rifai said: "We believe that the only way that we can get out and protect our employees and our customers, and the communities in which we work is to get the vaccine."
The company is set to give its staff paid vaccination leave and up to two days of special leave to recover if they become unwell after receiving the shot, and they will have six weeks to book their first vaccination or risk being barred from on-site work.
A 'test case' for Australia
It seems, Resolution123 founder Carly Stebbing (pictured, left) and lawyer Edith Moss, that SPC has made a decision to "be the test case" in whether an Australian employer can mandate the COVID-19 vaccination without a public health order.
"It is great they are providing incentives for vaccination, but it is unclear why they haven't exhausted that voluntary and incentivised path before moving to ban workers who decline to be vaccinated," the pair noted.
"It is not clear yet as to what medical exemptions may be allowed under the SPC vaccination policy, with the Australian Manufacturing Workers' Union also expressing concerns about the lack of consultation.
"SPC has a statutory obligation to consult with workers about work, health and safety risks, this policy announcement should have come after that consultation and not before." 
No precedent
Shine Lawyers head of employment law Samantha Mangwana (pictured, centre) said that the key issues for potential legal challenges will be disability discrimination laws, medical exemptions, political beliefs and whether or not to terminate employees who refuse to be vaccinated.
"Recent unfair dismissal cases involving front-line workers who have lost their jobs after refusing mandatory flu jabs have been unsuccessful. But in each of those cases, there has not been robust medical evidence to prove the employees could not have the vaccine," she said.
"A private company like SPC would argue its policy is reasonable to ensure a safe workplace but this is not a blanket justification. Taking a precautionary approach to protecting staff and the supply chain may be a legitimate aim but the question is whether the policy is necessary and proportionate to the risk." 
Robust evidence should support the company's position, Ms Mangwana continued, but of course, she added, the risk profile can "change rapidly" with the introduction of new coronavirus variants throughout the pandemic.
"The policy will only be reasonable if it is genuinely straightforward for staff to be vaccinated with no unreasonable deadlines or penalties. SPC's announcement is encouraging as it includes paid leave to get vaccinated and paid leave to recover from any side effects," she said.
"At the end of the day, if an employer wants its workforce to be vaccinated, facilitating that process for staff where possible makes the policy more reasonable and achievable."
Case-by-case determinations
In response to questions about lawfulness and reasonableness, Hall & Wilcox partner Fay Calderone (pictured, right) said, it will be appropriate for employers to make case-by-case determinations.
"Each response to refusal poses different risks to the employer, and should therefore be considered carefully. One of the questions will be whether an employee can perform the inherent requirements of their position without being vaccinated and if not, whether reasonable adjustments can be made to their role to enable them to do so," she said. 
"In considering discrimination laws that are both federal and state (and vary across states), characteristics to consider when determining whether to mandate the vaccination include disability, pregnancy or religious beliefs. Employers should therefore seek legal advice in relation to any objections raised."
A direction may be a reasonably practicable measure, Ms Calderone went on, to minimise risks under work health and safety laws. For example, she outlined, if people have close contact with the vulnerable populations who may be adversely impacted e.g. health or disability sector or those working with Indigenous communities.
"Employers must ensure that they are consistent in their response to refusals. Developing a workplace policy on vaccinations may be helpful in that regard. Consultation with the workforce is a must under work health and safety laws and may be required under certain industrial instruments including with the union to which employees belong," she said.
In Hall & Wilcox's experience, she noted, most employers are incentivising employees to take up the vaccine in line with government recommendations by communicating effectively with staff, offering special leave and cash incentives.
"This pandemic has demonstrated that a lot can be achieved by genuine consultation and cooperation with the workforce in the interest of saving lives and livelihoods. To that end, I was interested to gauge the room on whether there is a genuine appetite for employers to take a more active role in vaccination as the NSW Premier implored them to do [last week]," she said.
"As such, I have put out polls on Twitter and LinkedIn on this topic and it seems apparent that this issue is a very polarising topic that strikes at the core of peoples' values and belief systems. SPC's matter is being watched closely by many businesses across Australia. It is never easy to go first and they will no doubt be challenged for it."