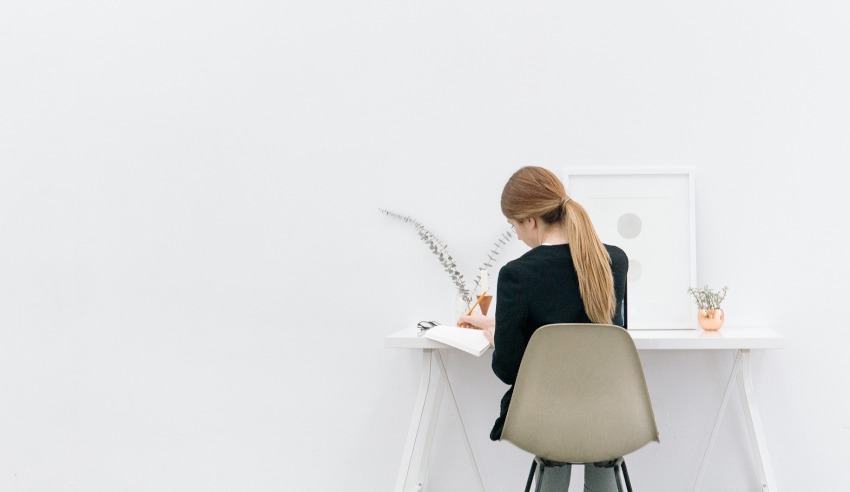 Remote working is most taxing on junior lawyers, yet it is the topic least examined from a junior perspective, writes Mei Gong.
It is likely that remote working norms are here to stay in some form for the short-medium term. Having spent my most formative years as a junior lawyer working either entirely remotely (during the mandatory state lockdowns) or in hybrid mode (working part of the week in the office, part at home),
I want to help empower you as a junior lawyer with some of the insights and tips I have gained along the way to help you make the most out of your career.
Differing perspectives
I recognise at the outset that remote working experiences can depend significantly on personal preferences, team dynamics, the nature of the work (whether it is highly collaborative or requires a lot of quiet thinking time) and even whether there is access to a good home office set-up.
Some people love remote working: more sleep-ins, more personal time (and less commute time) before and after work, and the convenience of being in the comfort of one's house where everything is easily accessible and familiar.
Some people hate it: always being "on call" with endless blurring between work and life (no commute dividing the two). For junior lawyers, some can feel like they have been "forgotten" or "left alone" with significantly less team interactions and instructions than if they were working in the office.
I, for one, have found remote working an incredibly complex experience (having never tried it pre-pandemic). I have oscillated between the love-hate spectrum throughout the past three years as I try to figure out what works best for the team and me. So, if you have ever had varied (and possibly polarising) feelings about remote working, you are not alone!
Here are some of the key challenges inherent to remote working:
Maintaining connections/visibility within the team
It can be hard to know whether your team is busy or what your team is up to outside of any scheduled team meetings if you are working from home. Depending on your comfort level within the team, you may find it unnatural to call up individual team members to ask how they are going or what they have got on, as you don't know whether they are in a meeting or they may not be in the mood to chat. As a result, you may feel disconnected from your team on both a personal level (you don't know what they are like) and professional level (you don't know what projects the team is working on).
Keeping up motivation/momentum
When you are working alone in your house, particularly for extended periods of time, you can lose motivation/momentum to do the work with constant efficiency and high quality. It may be that you find it easier to get distracted while working from home. Alternatively, you may find yourself working for extended periods without a break and it may feel claustrophobic working in the same posture/space for a long period of time. At times, it can feel like the only thing punctuating your day is the work email notifications you receive.
Getting clear instructions on tasks
Admittedly, this can be a challenge whether you are working in the office or at home as it depends on the style of your instructor (i.e., whether they are comprehensive or like to be brief and expect you to ask follow-up questions). However, what is clear is that it can be hard to get clarity on the questions you have or discuss progress on a difficult task. Sometimes, it can feel like the closest you may get to your instructor is their voice message tone.
In light of these challenges, here are my three top tips to help make remote working a less stressful experience:
Have candid conversations with relevant team members about expectations and preferences
Given remote working is such an individualised experience, it is important (and worthwhile) to arrange a short chat with the relevant team members you work most closely with to understand their perspective on remote working and how and when they prefer to be contacted if you have questions about a task. For example, do they prefer emails, instant messaging, or a call? Do they block out personal and professional commitments in their calendar and make them visible to other team members?
Make sure you tell your team about your expectations/preferences about remote working too. Remember, the most important stakeholders you serve at the start of your career are your team members, so get to know what makes them "tick" and how they work.
Be alert to, and actively engage with, opportunities to connect with your team
Whether it is a virtual catch-up chat, a chance to eat lunch together/grab coffee on the days you are in the office with your team, or collaborate on an extracurricular project together, be open to engaging with your team members in different ways. Ask them about their weekends, passion projects, and planned holidays. Share a slice of your life too. This will broaden and deepen your relationship and understanding of your colleagues beyond strict legal matters, hopefully making you a happier lawyer. It has the side benefit of making it easier (and less intimidating) to ask more senior team members whether you can be involved on a project/read over interesting work they have just done, if you know them better.
Don't forget to carve out time for your mental and physical wellbeing
Your performance and motivation at work will be significantly affected by your mental and physical wellbeing. Even if you are working remotely, carve out time for a walk around the block, a gym session or whatever else that gives you joy. Work can feel like an endless grind if you neglect your wellbeing, so work on your wellbeing like everything else and you shall reap the benefits of being more efficient, more present and more content. Make sure you manage the team's expectations of your availability.
Further reflections
Remote working is an ever-evolving journey, and you will have ups and downs. I hope you can use some of the tips in this article to improve your remote working experience. If you are a remote working whiz, please feel free to let me know any remote working tips and tricks you have found helpful in the comments section below!
Mei Gong was a finalist in the Competition, Trade and Regulation category at the 30 Under 30 Awards 2021. She is a mentor to junior lawyers, both through formal programs and on an informal basis. The views expressed in this article are her own and are not intended to represent her employer in any way.