How graduates can secure a job in a BigLaw firm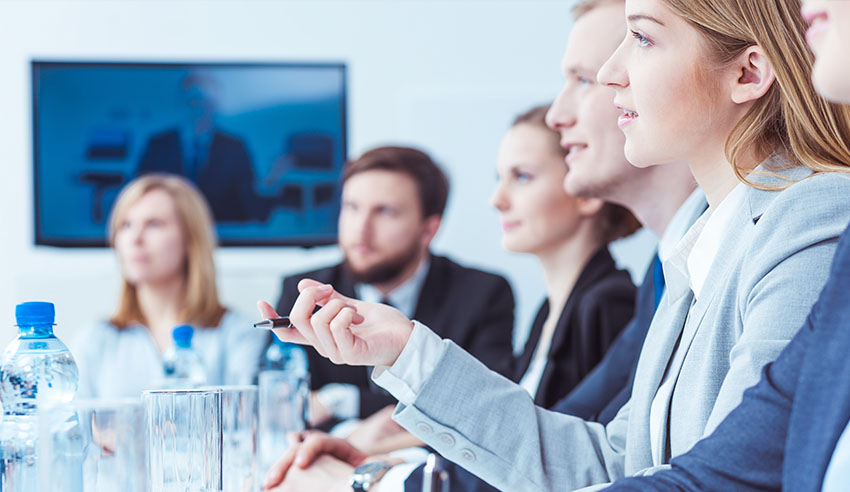 Last fortnight, Lawyers Weekly looked at eight of the BigLaw firms graduates most want to work with. This week, we look at how students can secure a top spot.
In its fifth year, GradAustralia has identified eight law firms that university students are most attracted to. Each firm experienced a shift from 2019's ratings, demonstrating an overall improvement in students' aspirations to work in BigLaw firms.
Allens topped the list as the most desirable firm for students, followed by Herbert Smith Freehills (HSF), MinterEllison, Clayton Utz, King & Wood Mallesons (KWM), Ashurst, Corrs Chambers Westgarth (Corrs) and Gilbert + Tobin (G+T).
Lawyers Weekly spoke to each of the top-rated firms to identify what about the BigLaw firms is most attractive to graduates, what these top law firms offer for graduates, and now how graduates can secure a position within their desired firm.
Allens
Each firm has its own graduate intakes and opportunities for graduates. At Allens, the top-rated firm, there are clerkship programs in each of the Australian offices. The chief people officer, Jane Lewis, said they typically fill it with clerks from previous years.
"We've been growing our clerkship cohorts over the past few years to meet increasing demand for graduates," Ms Lewis said, adding the firm recruit paralegals occasionally.
Herbert Smith Freehills
At HSF, resourcing manager Australia Liz Henry and a graduate recruitment manager James Keane said the firm selects graduates through vacation clerkship programs.
"This year, we will be recruiting and boarding vacation clerks and graduates across all offices in Brisbane, Melbourne, Perth and Sydney," Ms Henry and Mr Keane said.
MinterEllison
A spokesperson for MinterEllison said the firm intends to employ 100 graduates, with the first group to be employed via a clerkship program that runs across a range of the Australian offices and in Hong Kong. The clerkship will provide an opportunity for new starters to learn the range of work the firm does across a wide spectrum of industries.
"This will often be the first opportunity students have had to put their legal studies into practical application and we encourage this by offering paralegal opportunities to the majority of our future graduates before welcoming them into the program," the spokesperson said.
The MinterEllison spokesperson added that employees joining the firm will be able to seek out and explore flexible career options. For example, the graduate program has allowed for flexibility in the rotations. The spokesperson said that if the graduates have found a home, "we enable you to settle early and focus on building your career".
Clayton Utz
Clayton Utz's head of talent Amy Lennox said the firm has invested a lot of energy into building a "first-class graduate program to help graduates feel supported as well as to nurture and develop their skills and experience".
The graduate program offers a "nationally consistent introduction to the firm", with all joining from an orientation program in Sydney that will allow the graduates to become familiar with each other and build their networks across offices.
"To support their professional development, graduates have access to learning portals which [offer] best of breed training, continuing legal education and [allow] professional development opportunities," Ms Lennox said.
"We were also the first law firm in Australia to offer a graduate program for students to have skills in technology, including forensic accounting, [eDiscovery] and mathematics. This offering is part of our fast-growing forensic and technology services practice area."
King & Wood Mallesons
There are yearly graduate intakes and seasonal clerkship opportunities at KWM. They have also been experimenting with virtual internship programs to help students and all graduates experience what working with KWM "is really like" and build their confidence and skills "before they even step into one of our offices".
A spokesperson said: "Through an online program, participants receive briefing videos from our partners and lawyers, and will be asked to complete tasks including drafting documents, communicating with clients, understanding smart contracts, working with our community partners and analysing and advising on corporate legal matters."
Ashurst
At Ashurst, the firm's graduate program is 18 months, with graduates completing three six-month rotations. It occurs across all five Australian offices, with each state bringing in a slightly different seasonal clerkship system to help develop an understanding from what it's like to work at an Ashurst office and experience its culture and type of work.
"We are absolutely committed to welcoming talented candidates from all walks of life, backgrounds and universities, and have been for many years," said Richard Knox, the head of HR Australia. "We have always looked at factors beyond the strong academic performance, and take a holistic view of candidates and broader skills they can bring."
Corrs Chambers Westgarth
At Corrs, the firm runs clerkships at various times of the year. Director of people and performance Ross Hargreaves said it is a pathway to graduate opportunities but is not the only way: "We are always looking for outstanding future graduates and lawyers."
Gilbert + Tobin
Finally, at G+T, graduates receive a lot of autonomy and will work directly with partners and clients. According to a spokesperson, they are encouraged to have a voice as well as pursue opportunities across the firm's offices to broaden their experience.
"For entry-level candidates, we actively recruit for a number of programs across each of our offices throughout the year; namely seasonal clerks, graduates, paralegals and our Indigenous cadetships," the spokesperson said. "These are highly regarded talent pipelines that remain a focus for G+T. If anything, we see these continuing to expand."
This email address is being protected from spambots. You need JavaScript enabled to view it.