National firm confirms reductions to salaries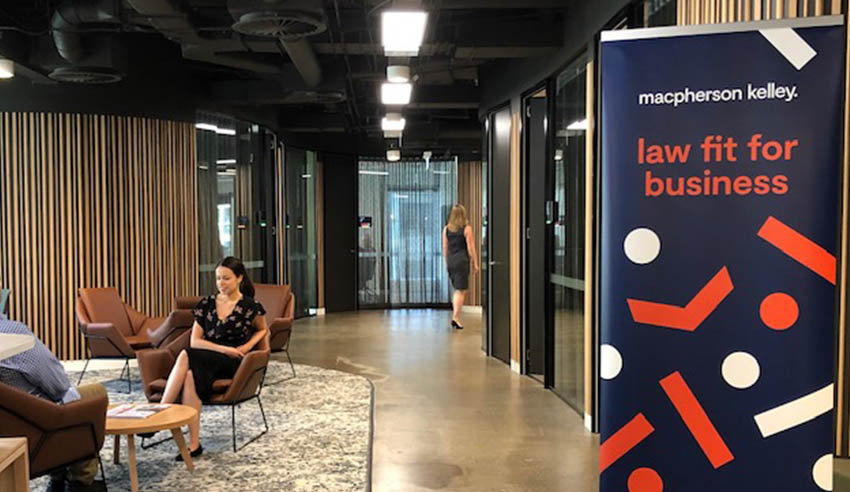 In order to protect the roles of its staff in the wake of COVID-19, another national mid-tier firm has taken action by requesting temporary reductions in salaries.
On Friday afternoon, Macpherson Kelley told Lawyers Weekly that firm principals have been asked to work five days per week but be paid for four for the coming three months.
"The effect of this is to temporarily reduce their salaries by 20 per cent," said firm CEO Steve Parker.
"It's part of a broader plan to protect all jobs at MK."
Moreover, the firm has asked its non-principal legal and support staff to work four days per week for the next three months, the effect of which will also be to temporarily reduce salaries by 20 per cent.
"There are exceptions where this may cause financial hardship," Mr Parker added.
MK is not, however, anticipating further cuts in the near future, nor is it putting a hold on hiring new staff.
"Our plan is about protecting jobs so the firm is in a strong position with our teams intact when the economic upturn comes," Mr Parker told Lawyers Weekly.
"We have slowed down our hiring and are focused on strategic hiring in the higher demand areas of law. We continue to make decisions that are in the best interests of the business of the firm."
There has been a "drop-off" in some facets of the business in light of a slowing economy, Mr Parker said, and as such it is "selectively redeploying people to areas of heightened demand".
"We are also ensuring our teams remain focused on all areas of practice management along with learning and development and business development activity."
The news follows Lawyers Weekly reports that partners at Holding Redlich and Maddocks have taken reductions in their draws, Gilbert + Tobin have cut partner draws by 50 per cent and Hall & Wilcox confirming it has cut all discretionary spending and put a freeze on recruitment.