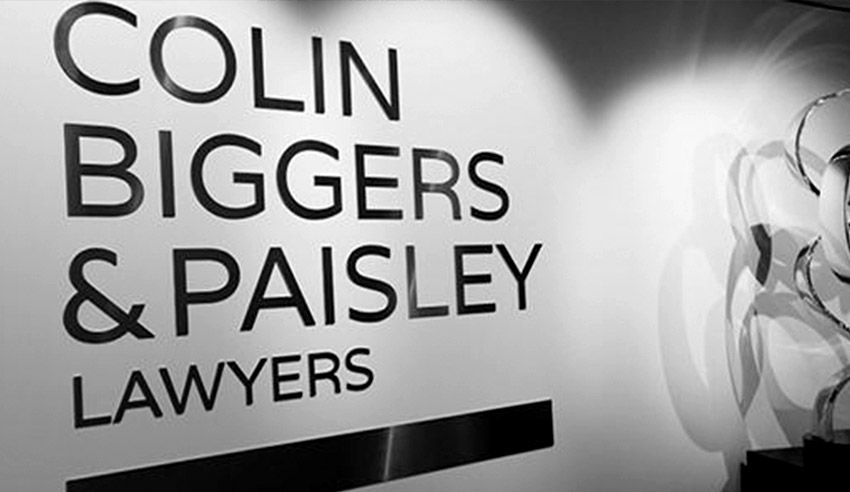 Another mid-tier law firm has confirmed the adoption of new measures to combat the commercial challenges posed by COVID-19.
Colin Biggers & Paisley on Thursday advised staff it was implementing measures to ensure that the practice is prepared to weather the storm brought on by the global coronavirus pandemic. 
CBP managing partner Nick Crennan told staff that "safeguarding our business for a sustainable future is paramount".
"We approach this situation from a position of strength: our last quarter was strong, as is our immediate pipeline. However, we are preparing for a fiscal shortfall and to help us minimise the impact on our practice, our workforce, and our clients in the longer-term, we will be making some short-term adjustments to our remuneration arrangements," he said.
The current global economic conditions are "extremely challenging", Mr Crennan continued, noting that while some of CBP's practice groups (including insurance, employment, and the restructuring and insolvency) are very busy, there is an expectation of reduced commercial activity more generally across the firm in the medium-term.
With that in mind, Mr Crennan confirmed that all staff are being asked to take a 20 per cent reduction in their salary from 11 May to 30 September, which is equivalent to a 7.7 per cent reduction in one's annual package. 
This particular measure will not apply to any employee earning a full-time salary of $75,000 or less, he said, and for those whose salaries are to be reduced, no one's salary will dip below $75,000.
Further, partners are reducing their remuneration by 20 per cent to 40 per cent, with senior partners set to shoulder a heavier burden.
Elsewhere, staff members who are covered by the Legal Services Award will be asked to reduce their working hours by 20 per cent from 11 May to 30 September of this year, salary reviews for this financial year are being deferred until November 2020, and all non-critical recruitment has been put on hold.
"The partnership and I understand this is a very difficult and very challenging, for all our people," Mr Crennan told staff.
"We have asked them to help our practice by making some very tough decisions, as 'One CBP'. We know this will greatly affect our people and their lives. The decisions we are making as a practice have not been taken lightly, but are very measured, very considered, and necessary at this time.
"I'm incredibly proud of how we have all come together over the past several weeks, adapting to our new working arrangements and environments and ways of communicating, while continuing to provide exemplary service to our clients.
"As One CBP, we can safeguard our practice and survive this challenging period with great pride and respect for each other, and for what we are all capable of in these difficult times."
The news follows reports from this week that Clifford Chance has paused salary reviews and deferred partner profits, HopgoodGanim Lawyers is cutting salaries for staff earning more than $65,000 by 20 per cent, directors and senior executives for plaintiff firm Slater and Gordon will see their pay reduced by 10 per cent to 15 per cent and Sparke Helmore has cancelled pay rises for this year for partners and employees.
Lawyers Weekly has also reported on the measures taken by dozens of other law firms in the wake of the pandemic. Those reports can be found here.