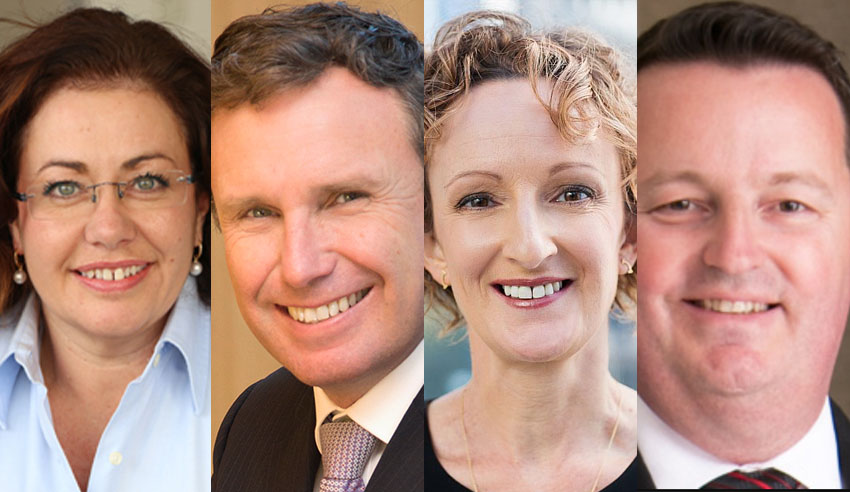 With clientele increasingly viewing smaller firms as attractive prospects, and the possibility of better vocational pathways in line with growth strategies, SME law firms may be in good positions to snare experienced practitioners in the looming new normal.
Where the market is at right now
As the legal services supply market fragments, Prodonovich Advisory principal Sue-Ella Prodonovich told Lawyers Weekly, smaller law firms are increasingly able to compete for good work with larger clients by having a compelling proposition that clients are already tuning into – "for example, industry know-how, client understanding, or the culture of the firm".
"The legal market has moved on from 90s definitions like "top-tier" or "mid-tier" – that was when the industry had [trade] publications define categories, but today the clients have more say in defining types of firms with reference to attributes other than size," she detailed.
"Clients will follow good teams, and that frees up senior talent to look at new options. To my mind, firms like Kingston Reid, Webb Henderson, and Kardos Scanlan are great examples of firms that might be smaller in terms of size but who operate at the top in their technical game."
In light of this, Coleman Greig Lawyers chief executive Warrick McLean mused, many employees of law firms – not just senior talent – will be reassessing their current employment situation "and considering whether it aligns with their personal values considering the significant upheaval caused by the pandemic". His remarks followed his firm's recent appointment of a new principal in November 2020 and its move to Parramatta in western Sydney into a more environmentally sustainable office.
Moreover, FMRC director Sam Coupland pointed out, SME firms have "performed very well" in the age of coronavirus and, at least according to anecdotal evidence, they are "very buoyant" about their prospects in 2021 and beyond.
"Of course, this is a little bit practice area-specific, but on the main, client demand is there and consequently the appetite or need to employ senior people will increase," he said.
"As to the availability of senior talent, my sources tell me that it is very hard to entice those with a job away from their employer and as there hasn't been large scale redundancies in firms, particularly for senior talent, we may be entering a talent war similar to what was occurring pre-GFC."
From the perspective of Swaab managing partner Mary Digiglio – whose firm, last week, made three senior appointments and, in June of last year, merged with Hardings Lawyers under the Swaab banner – whether SMEs scoop up senior talent will be a function of "individual strategy rather than a generalisation".
"In our case, considered growth is part of our strategy, so we are specifically looking for senior talent looking to be part of our firm," she explained.
"Given the post pandemic landscape, I believe that being a Sydney-centric firm with less than 20 partners but the security of 40 years of practice makes us an interesting and attractive prospect for those who might be getting nervous with some of the larger firms managed outside of Sydney and influenced by interstate or overseas pandemic issues."
Why senior lawyers may be considering SMEs
The looming post-pandemic marketplace is shaping up to be one in which clients see SMEs as an "attractive prospect", Ms Prodonovich continued. 
"Their heads have been turned because this is not a once-of moment – this is a sustained movement in the market," she proclaimed.
Not all SMEs will be attractive, Mr Coupland pointed out, but some certainly would be for the right sort of senior lawyer.
"The perfect match would be a firm with a genuine partnership pathway (and easy financial arrangements) coupled with a senior lawyer who is a proven business builder and has a smattering of clients who would follow them should they move," he hypothesised.
While the question of why senior lawyers might see SMEs as an attractive prospect at this point in time will be a largely personal consideration, Ms Digiglio said, if those practitioners "feel under-valued by their current firm because of their age or stage of career, then it is relevant for them to know that they might very well be very valuable to another firm".
"The value of a practitioner is all about perspective and open mindedness of the relevant firm," she surmised.
The global pandemic has been an "extremely unsettling and challenging" period for our society, Mr McLean mused, and – from a professional services standpoint – has meant that "change, especially in technology and innovation, had to be fast-tracked and implemented at what felt like lightning speed". 
"Lawyers have had to experiment and, in our experience, there has been a collective realisation that things can be done differently. Coleman Greig has a great team, great leadership and 'can do' attitude. We attract down-to-earth clients who don't want the bulls**t, and are attracted to our principals and lawyers who they feel they can relate to," he argued.
How SMEs can position themselves accordingly
If such smaller firms are to be attractive prospects for senior lawyers at this point in time, Ms Prodonovich suggested, their first port of call will be to "focus on their culture".
"One of the things smaller-sized firms do best is have certain ways of working that lawyers often enjoy – respectful workplaces with unambiguous leadership, greater autonomy and more collegiality," she said.
Mr Coupland advised going further: "A lot of lawyers are attracted to the brand of a large firm and there is nothing SMEs can do about this. Despite a lot of commentary about lawyers being attracted by 'soft drivers' such as cultural alignment, firm values, inclusivity etc. – money is still the threshold issue." 
"For SMEs to entice senior lawyers, they will have to pay over the odds.
"This may involve some sort of bonus system but there can't be too much at risk pay. I suspect many SMEs will balk at paying top tier salaries and not receiving commensurate fees generated.  A genuine pathway to partnership/ownership may assist so it is important that firms know what this looks like even to the extent of modelling the financial arrangements."
COVID-19 will be with us for some time yet, Mr McLean reflected, and consequently, "the level of anxiety in the community will create uncertainty for business and this will be challenging for employers and employees".
In light of this, he said, ensuring you have the right people and leaders will be especially challenging, "but when you do, the business gains its own momentum".
"It's a really exciting time at Coleman Greig. Over the last five years, the firm has been growing at an average rate of 15 per cent per annum and we are on track to achieve that same benchmark again in FY21. We are creating opportunities for our team, attracting quality talent and we are very proud of our achievements," he outlined.
"I have been involved in the legal profession for over 20 years and being actively involved has allowed me to meet a lot of great practitioners. Being able to clearly articulate the Coleman Greig story and value proposition is also key."
For firms such as Swaab, being "Sydney-centric" is shaping up to be advantageous in the new normal, Ms Digiglio posited.
"It means that senior lawyers in Sydney looking to move have the comfort of knowing that our considerations are in line with the local market in which they practice," she submitted.
"I also believe that recognising and celebrating the benefits that senior practitioners bring to our firm is a vital part of what makes us attractive. This requires an open mind and resisting the cliché that practitioners over 60 years of age are 'on the way out' and should be retiring from partnership. This is not how we see things.
"For a young partnership like ours, we value the presence and enthusiasm of senior practitioners – it's a real win/win for our firm and the senior practitioner. We are also nimble enough to be prepared to invest in senior lawyers who have been seeking partnership at their current firm but who have been met by road blocks."
Leaders of such firms will also have to up the ante if they are to scoop up senior talent looking for a change, Ms Digiglio acknowledged.
"If I want our firm to successfully realise our strategy, then it is important for me to own the message about our growth and what factors are relevant to us in considering lateral partners and senior lawyer recruitment," Ms Digiglio recognised.
"Obviously, our firm is a very different proposition to a national or international firm with respect to its structure, decision making process and partnership dynamics. However, it is not different when it comes to quality of clients and quality of legal work.
"Communicating the benefits of a move to a firm like Swaab is 100 per cent in my remit. I wouldn't expect anyone other than the firm's leader to communicate and workshop these benefits with potential senior laterals and senior lawyers looking for partnership opportunities."