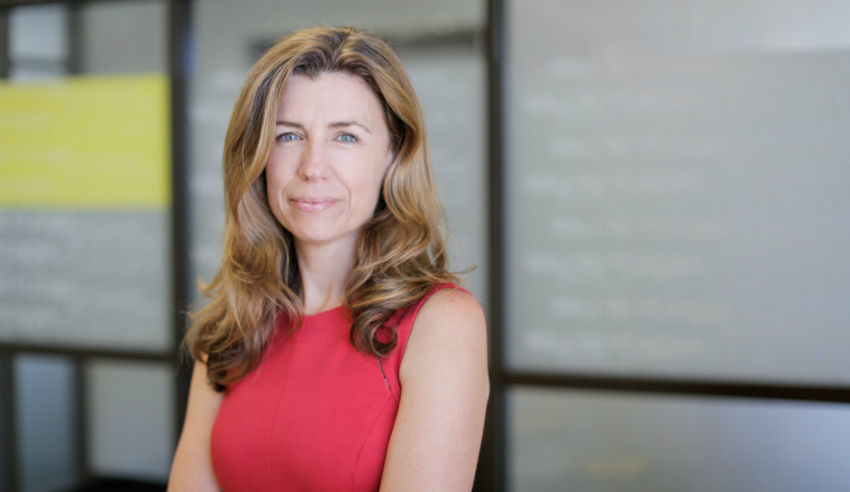 According to Dr Karen O'Connell, gender inequality is a problem that has been plaguing women in Australia's legal profession for far too long, but the ways that the issue is being handled are stifling urgently needed change.
Speaking to Lawyers Weekly, sex discrimination expert Dr Karen O'Connell said that conversations about the experience of women in the workplace often omitted the little and sometimes quiet acts of denigration which served to undermine their professional status.
"There is crosshatching in the workplace of lines that women have got to try not to cross, which, in a really cumulative sense, can have a chilling effect on their workplace performance and make them feel that the workplace is just in some subtle ways hostile," Dr O'Connell said.
"There is a much broader and pervasive issue that I think we should be attending to."
The University of Technology Sydney (UTS) legal academic is currently researching the idea of "second-generation discrimination", a term she described as subtle acts against women which tended to fly under the radar.
Dr O'Connell suggested these discriminatory acts could be anything from silent, negative attitudes about motherhood to expectations about how women should dress at work.
"'Second-generation discrimination' is the idea that there are certain kinds of discrimination that are just a bit less visible than the most obvious ones. They are the sort of systematic, pervasive, cumulative acts, which can be really difficult to isolate out as an individual act of one individual on another," she explained.
"Second-generation discrimination tends to be more impactful in an environment and, through that, impacts on individual women or women collectively."
While buoyed by the momentum that the #MeToo movement has taken on in Australia, Dr O'Connell said that she was concerned a focus on specific, sexualised incidents of workplace harassment would leave big gaps in the conversation about broader problems working women faced.
"I really welcome the women speaking up about their experiences but have some concerns about the sorts of gaps that persist in terms of getting at the broader experience of workplace inequality.
"I don't think you can separate out sexual harassment and a more pervasive gender inequality," Dr O'Connell said.
Concerns about sexual harassment in law sweeping the nation
In recent months, news of senior figures in the legal profession being investigated for alleged conduct of sexual harassment and misconduct have dominated headlines.
Herbert Smith Freehills moved to axe a powerful partner based in its Sydney office for "multiple allegations" made by several employees about his behaviour.
Peter Paradise was sacked from the HSF partnership last month and it is understood that the former Asia-Pacific regional head of projects chose not to appeal a notice of intention to dismiss him.
Meanwhile, an investigating panel has been established by the Judicial Commission of Victoria (JCV) to consider complaints about the alleged conduct of Magistrate Raj Malholtra.
It is understood that two complaints were made against Mr Malholtra, one of those matters referred by the state Attorney-General in December 2017 and the other by the Chief Magistrate in January this year.
According to reports by the Herald Sun last year, the magistrate was stood down amid allegations of sexually harassing a woman at a Christmas party. Lawyers Weekly is not suggesting that Mr Malholtra is guilty of the allegations, only that the complaints against him are being investigated.
The JCV confirmed in March that a three-member panel comprising two senior retired judges and "a non-legal person of high standing in the community" would conduct an investigation into the allegations.
After an investigation, the commission said that the panel would decide whether to dismiss the matter, refer the matter to the Chief Magistrate, or prepare a report for the Governor if the panel formed the opinion Mr Malholtra should be dismissed.
"The Chief Magistrate has made a determination that the Magistrate be stood down pending the outcome of the investigation on the recommendation of the Judicial Commission.
"The Judicial Commission does not intend to make any further comment while the investigation is being conducted," a statement from the commission said.
These latest examples of alleged misconduct being called out are part of a longstanding working reality for women in law that, to use Dr O'Connell's terminology, is gender hostile.
Four years ago, a study released by the Law Council of Australia revealed that half of surveyed respondents had reported experiencing discrimination due to their gender. The National Attrition and Re-Engagement Study Report (NARS) also identified that one in four women respondents had experienced sexual harassment at work.
One in 10 men surveyed also reported experiencing sexual harassment at work.
Quantifying the problem
Last week, the Australian Human Rights Commission (AHRC) announced that it had commenced its fourth national survey into workplace sexual harassment. The findings of the survey are expected to be released by mid-2018.
Sex Discrimination Commissioner Kate Jenkins said that the AHRC had chosen to broaden the number of respondents since the survey was last conducted in 2012, from 2,000 respondents to 10,000.
This year, the survey will also be expanded to provide data on sexual harassment within major industry sectors.
"Obtaining this data will allow us to analyse whether there are any industry-specific trends or issues which are contributing to the prevalence of these behaviours," Ms Jenkins said.
"The data will also provide guidance to employers to develop more targeted interventions to prevent sexual harassment and to meet their legal obligations to employees."
Ms Jenkins, who has herself enjoyed a long career in law, added that the #MeToo movement had ignited a global conversation about sexual harassment, which has recreated an appetite for change.
"It's essential we capitalise on the momentum and work to prevent sexual harassment and change the culture of workplaces. The results of the survey will be very valuable and will assist [the] government and employers to develop strategies targeted at addressing sexual harassment," she said.
With legal admission rolls across the country now choc-full of emerging talent, who also happen to be women, it might be fair to expect that the gender tipping point in terms of sheer numbers will mean pay parity is near. Some may be forgiven for thinking that perhaps gender equality (in terms of the respect and opportunity afforded to both men and women in the workplace) was within grasp.
Since 2016, there were more women recorded as practising solicitors in Australia, comprising a modest 50.1 per cent of the profession in the latest headcount. The National Profile of Solicitors 2016 report commissioned by the NSW Law Society showed that there were 35,799 women solicitors practising nationwide, compared to 35,710 men.
Despite the numbers, progress towards equality has been slow and, as Dr O'Connell pointed out, the reasons for the bigger picture of gender-hostile workplaces were innumerable and often difficult to quantify.
"We have statistical evidence of women dropping out of work, particularly at key points during their life, but a lot of these comments that I am making are things that I don't necessarily have statistical evidence for," Dr O'Connell said.
She added that her research aimed to obtain first-person accounts from women about their experience of discrimination at work and correlate those with the statistical information about why women were still being held back from attaining positions of seniority in their chosen vocation at the rates that might be expected.
The risk of playing into negative stereotypes
Dr O'Connell said that the #MeToo movement had created promise for meaningful change. But while the prospect of turning the dial on sexual discrimination was positive, she also cautioned that conversations about sexual harassment should avoid playing into language which cast men as sexual predators and women as passive sexual victims.
"The way that sexual harassment is implicit in the idea that women are sexually passive and men as sexually aggressive and pursuing is not particularly helpful given our contemporary sexual politics and our modern workplace arrangements," Dr O'Connell said.
"Nobody wants to own those roles and they are not particularly helpful in terms of how women want to be seen at work. It is just not a framework which speaks to what women's experience is.
"For women, it is often much more about wanting to be able to do her job, wanting to be able to be seen for the skills and professionalism, the authority and expertise that she has."
In response to the growing climate of calling out sexual harassment and discrimination in the workplace, a number of professional legal organisations are offering educational workshops to help lawyers navigate problems they may encounter.
For example, the Women Lawyers Association of New South Wales will team up with NSW Young Lawyers next month to present an educational session about knowing your rights and sexual harassment in the workplace. The event will explore what behaviour constitutes sexual harassment, the responsibility of law firms and available remedies.
Change for the better
Dr O'Connell advised those law firms wanting to improve their workplace culture to find ways to give employees ownership of the change underway. She said that the best way to address the issues posed by a gender-hostile environment was to make people feel as though their role was important in realising that change.
Practically, Dr O'Connell suggested this would mean fewer training programs and more environmentally led initiatives.
"The conventional approach to training on sexual harassment does not seem to make the kind of differences that need to be made. What I would really say to law firms, where I think there can be very educated and motivated management, is to look at some of the emerging research and to think about things a little differently. Do not just fall into that trap of mandatory training, which will tick the box as to what you are supposed to do," Dr O'Connell said.
"I think more interesting and promising initiatives are bystander intervention, where people [are] feeling responsible for colleagues and for the creation of a particular environment."
For lasting cultural change in the workplace, Dr O'Connell encouraged firms to start from the assumption that sexual harassment and discrimination were "huge problems".
She then advised workplaces to think creatively about their unique organisational needs.
"We have really decent sexual harassment laws in Australia, but the fact is that there is always that gap between law and life; and if you don't have the belief, that it is a serious problem and it is ubiquitous," she said.
"Don't just think about change as addressing sexual harassment on its own; think about it as what kind of cultures will actually embrace all participants in a workplace in a way that will allow all of them to have that authority and fully develop their skills – regardless of whether they are a man or a woman.
"Start from the assumption that this is a huge problem. And then think creatively about what your particular workplace needs to address it."