Australia's major firms respond to bushfires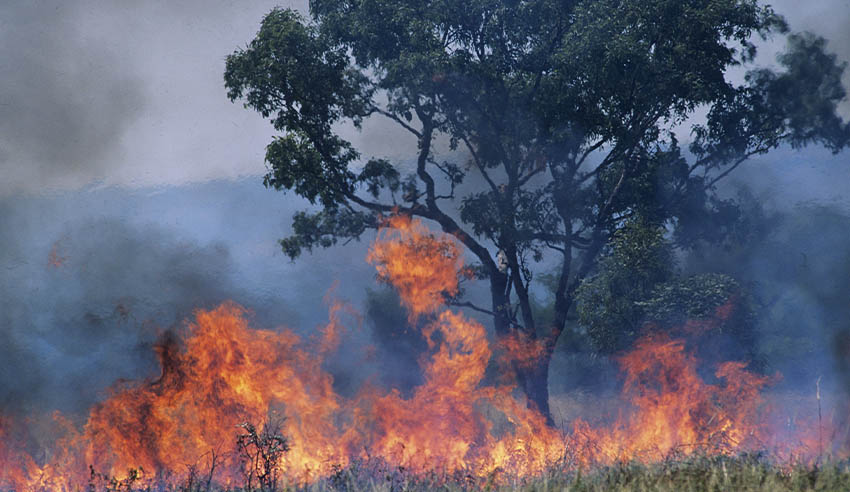 As summer enters its final month, the bushfires continue to burn through Australia, impacting communities all over Australia. Here, Lawyers Weekly explores which BigLaw firms are on the front foot with the bushfires.
With the recent crisis, the entire legal community has joined to support firms and organisations offering support and free legal advice to those affected. 
Lawyers Weekly reached out to Australia's major law firms to get their response on what they are doing for the bushfires. We asked these questions:
What is your firm's response to the recent Australian bushfires
How is your firm contributing to Australia's bushfire relief efforts? 
If you haven't already contributed, how are you planning to do so? 
At the time of filing this story, the following firms had not responded to our questions: Ashurst and HWL Ebsworth.
Many of Australia's largest firms are taking the initiative to help in the devastating Australian bushfires. What is interesting to see is the way the entire legal community – from societies, councils to major organisations – join up arms together to support the nation in these tough times. 
Here are the firms who did provide answers to our questions:
"We're saddened and overwhelmed by the continuing bushfire crisis affecting so many Australians right now," an Allens' spokesperson said. 
"As a firm, we are offering our support in a number of ways."
Both before and after Christmas, Allens had made donations to the Australian Red Cross, which are providing critical support to the evacuation, relief and rehoming effort. They are also matching donations its staff make to the Australian Red Cross bushfire appeal.
"The aftermath of a crisis like this is long and complicated, with legal help needs emerging gradually in the weeks and months of recovery," said the firm. 
Allens is currently working with Justice Connect, which is leading the pro bono aspect of the integrated bushfire legal help initiative which involves legal aid in NSW and Victoria, the community legal centre peak bodies and the law society/law institute, as well as the bar in each state.
"Like all Australians, our team at Allen & Overy is deeply saddened by the devastating bushfires this summer," said Jason Denisenko, managing partner of Allen & Overy.
"There has been a united effort from the legal community to use our collective resources to offer relief to those who need it most, and our team at Allen & Overy is committed to supporting that effort."
Allen & Overy said it has several initiatives to support the important bushfire relief efforts currently underway around Australia, will remain open to the ways it can support the recovery over the long term.
A&O has encouraged proactive fundraising from staff and partners. For example, A&O summer clerks have organised a Bushfire Fundraising Afternoon Tea, whereby all proceeds raised will go towards the NSW Rural Fire Service to aid Australia's bushfire relief effort. The firm will match funds raised.
Karolina Popic, partner and lead partner for pro bono in Australia said: "It is impossible not to feel horrified by the consequences of the bushfires, and many of our colleagues at A&O feel deeply passionate about supporting fire-affected communities," 
Arnold Bloch Leibler 
"Our thoughts are with those directly affected, and we convey heartfelt gratitude to the various agencies working on the ground to fight the fires and to assist people and communities who have lost so much," the firm said. 
"We are pleased to stand alongside other members of the business community in providing support." 
Senior partner Mark Leibler AC commented: "While it's a very tough time for our country, it's heartening to see so many people come together to initiate programs and generate much-needed funds".
Arnold Bloch Leibler will commit $100,000.
Baker McKenzie said they had agreed to provide pro bono legal advice to Equity Trustees Limited in their capacity as trustee of a $25 million trust fund for the children of volunteer firefighters who have been killed. The trust fund is made up of donations from members of the Business Council of Australia.
Baker Mckenzie's national managing partner, Anthony Foley said: "In Australia, we have been devastated by the unprecedented scale of the fires, and the impact which the disaster has had on people and communities, homes and property, and our wildlife and natural environment. Friends and colleagues throughout our many offices across the globe have sent warm messages of support, with many seeking to provide financial donations to those in need".
Baker McKenzie said they will also be gift matching all donations given by staff to help the bushfires and the firm will also be making its own donation to the Australian Red Cross - Disaster Relief and Recovery.
"Like most Australians, we are overwhelmed by the scale and intensity of the recent bushfire emergency," said a Clayton Utz spokesperson. 
"We are supporting the broader communities affected by bushfires in a number of ways, including volunteering, financial support and pro bono assistance. The firm supports and encourages employees to volunteer with various organisations during this time via paid 'community leave.'"
Clayton Utz said they will be matching donations. Through direct funding by the firm, a significant amount approaching $200,000 will have been donated to bushfire relief, recovery and related causes.
Through their pro bono practice, Clayton Utz is co-operating with various agencies to provide a coordinated pro bono response and support to people affected by the bushfires.
The firm has acknowledged that communities need more than immediate relief, and is looking at ways it can provide "longer term, meaningful support to affected communities." 
The firm said they have committed to match personal donations our people are making across the globe to support initiatives such as: Red Cross, NSW Wildlife Information, Rescue and Education Service Inc. and The New South Wales Rural Fire Service.  An email repository has been set up to capture receipts of all donations. We'll loop in once these efforts have been finalized.
"An example of where our team in the northern hemisphere has contributed is London office's Great Aussie Bake Off event – our people baked, donated and purchased Aussie baked goods and raised AUD3,016 which will go to Wildlife Victoria to help support the enormous number of animals affected by the bushfires that will need care in the coming weeks and months," a Clifford Chance spokesperson said. 
Colin Biggers & Paisley
The Colin Biggers & Paisley Foundation has reached out to their contacts in the community legal sector in NSW and Victoria to provide pro bono legal services to areas impacted by bushfires. These organisations are best placed to coordinate and connect law firms with people in the community who need pro bono legal assistance. At this stage, people are still dealing with the impact of the bushfire disaster, and the firm will expect more people to reach out for advice once they consider their options.
One of the firm's employment partners, Paul O'Halloran has been assisting with referrals.
"We started a bushfire appeal and our foundation is matching the donations made by all our people," a Colin Biggers & Paisley spokesperson said.
"The donations will be split between the NSW Rural Fire Service, the Country Fire Authority in Victoria and the Rural Fire Service in Queensland. We also collected donations of essential items for bushfire victims."
Corrs Chambers Westgarth 
Corrs said they have committed to an uncapped pro bono contribution to provide relevant advice and legal assistance to people and businesses affected by the bushfires. Corrs is also working with Justice Connect in order to deliver legal assistance where it is needed.
Furthermore, the Corrs partnership made an initial donation to the Red Cross, with the firm also matching employee donations to a range of bushfire relief appeals. Corrs employees can also access uncapped paid leave as volunteer firefighters.
In early January, DLA Piper managing partner, Amber Matthews, had launched their bushfire appeal, which allowed staff to make a direct donation via its payroll system during the month of January. The firm will match staff donations dollar for dollar.
As of 30 January their total donation was at $47,100. All donations will go to the Red Cross Disaster Relief Appeal supporting thousands of people in affected communities across Australia.
Ms Matthews said in her note to staff: "Some of us have been impacted by the fires directly, while many of us have friends or family who have been affected. Whatever the connection, everyone is devastated by the ferocity and tragedy of the fires – the loss of life, the destruction of homes and the terrible damage to the bush and its wildlife."
DLA Piper colleagues in New Zealand have also supported the firm's efforts and generously donated to the Australian Red Cross.
DLA Piper said it is also proud to be part of a sector-wide, coordinated legal response to the bushfires. This involves legal aid agencies, community legal centres, law societies, pro bono firms and other service providers working together to ensure those affected by the fires can quickly and effectively access free legal support.
Gadens said their approach was to coordinate firm-wide efforts and seek donations from employees throughout the month of January. 
In addition to what Gaden's staff will raise over the course of the month, the firm also confirmed they will be making its own donation. Donations will then be split across some of the key bushfire relief appeals to assist both people, communities and wildlife that have been affected.
"In addition to the cash donations, through our pro bono teams, we are also exploring other ways in which staff can be involved," spokesperson Russell Fox said. 
"Many of the state law societies are running initiatives and we're working with them to find additional ways in which our people can provide pro bono legal assistance to members of communities affected by the bushfires."
Gilbert + Tobin stated they have donated $200,000 to the Australian Red Cross for immediate relief for affected communities.
In addition, the firm said they will be matching staff donations to bushfire charities made through their workplace giving program, the G+T Foundation. 
"Staff have been donating directly or via salary deduction and have committed over $70,000 already. The final amount will be matched by the firm partners and donated to the St Vincent de Paul Society Bushfire Appeal, WIRES and WWF's Bushfire Appeal," a G+T spokesperson said. 
G+T has also been involved with the Law Society of NSW and other key legal stakeholders to determine the appropriate pro bono response and said the firm will contribute to a legal assistance plan for individuals and organisations.
"Managing partner Danny Gilbert is assisting the Business Council Australia to achieve charity status for trusts that will support firefighters and help rebuild communities devastated by the bushfire crisis," the G+T spokesperson said.
"We will provide paid leave for emergency service volunteers of up to 20 days per year."
"Herbert Smith Freehills (HSF) is stepping up to help our people, clients and communities in response to the bushfire crisis," Andrew Pike, executive partner of Herbert Smith Freehills Australia said. 
"History tells us that our approach needs to be considered, flexible and responsive to ongoing and evolving needs. To that end, we are committed to our assistance being comprehensive and targeted to maximise effectiveness.
"By way of example, our initial response has included matching donations of our staff to bushfire relief and restoration causes, giving staff paid time off to deal with the impact of the bushfires including protecting property and volunteering, and committing to work collaboratively with Legal Aid, the community legal sector and other firms to identify unmet legal needs that could be addressed through pro bono legal support."
HSF said they will continue to assess the situation with their response increasing over time and will be targeted to make best use of the firm's resources, including its financial resources and provide immediate and longer term assistance to people and communities affected by the bushfires.
Hall and Wilcox
"Devastating bushfires are enveloping much of our beautiful country destroying everything in their wake and sending potent smoke across the nation and the world," Hall and Wilcox Pro Bono Partner Nathan Kennedy said in a statement. 
"Our purpose as a firm is to support our clients, our people and our communities to thrive. In the midst of the unprecedented bushfire activity affecting many parts of Australia, we believe we have a responsibility to these same clients, people and communities to support relief efforts however we can.
Hall and Wilcox said they are working with the communities and our pro bono clients affected. They are also working with Justice Connect to provide free legal help to people and communities in need and making lawyers available at recovery centres."
Holding Redlich undertaken several initiatives to assist those affected by the bushfire crisis:
Pro bono work where a pool of about 30 Holding Redlich lawyers has been assembled to respond to requests for pro bono assistance from individuals and small business affected by the fires.
Holding Redlich partners Scott Alden, Breellen Warry and Joseph Monaghan will also soon commence a series of no-charge workshops to assist local councils affected by the bushfires in Victoria, NSW and South Australia to understand the key legal issues and requirements. Holding Redlich has partnered with Procurement Australia to run the sessions.
Holding Redlich employees were given the option to take a day's paid leave to assist with a bushfire recovery related volunteer activity during January, furthermore the firm has made a $20,000 donation to the Salvation Army to support the emergency response to the fires.
A buffet lunch was also hosted for staff in all four of the firm's offices on Friday 17 January, with entry by $10 donation. The firm matched the total $4,100 donation made by staff in the ratio of 3:1, as did fellow Law Exchange International member firm Procopio, based in San Diego, both donating $12,300. A total of $28,700 was raised which was donated to WIRES (NSW Wildlife Information Rescue and Education Service) to support native wildlife which has been injured and displaced by the bushfires. 
The Holding Redlich Social Justice Fund, the firm's workplace giving fund, will also be making a donation to support the needs of bushfire affected communities.
Lander & Rogers
Lander & Rogers announced that it will offer permanent staff an extra day of annual leave in 2020 to visit fire-affected towns.
Lander & Rogers staff can use their extra day of leave in 2020 to take a long weekend or day trip to visit a fire-affected community and help spur economic recovery where it's needed most.
"We're deeply saddened by the enormous economic challenges being faced by fire-affected communities. Many of our people, their families and friends have been impacted by the ongoing bushfires across the country," Genevieve Collins, chief executive partner at Lander & Rogers said.
"We want to encourage everyone to take the opportunity to directly support local businesses, shop owners, cafes, restaurants, hotels and other accommodation providers as they recover and rebuild in the months ahead."
Lander & Rogers said they are committed to providing ongoing assistance to communities in bushfire-affected areas. The firm has made an initial donation of $100,000 to the Australian Red Cross Relief and Recovery Appeal, WIRES NSW and Wildlife Victoria and other major initiatives. 
"The partners and staff of K&L Gates have been deeply saddened by the recent and continuing bushfires in Australia and their devastating impact on people, wildlife and communities," a K&L Gates spokesperson said. 
K&L Gates said their contribution to the recovery efforts includes a donation by the firm to the Australian Red Cross in addition to donations made by members of K&L Gates staff and partnership which were facilitated through its Australian workplace giving program of which the Australian Red Cross is a program partner. 
"We are also working with community legal centres, pro bono clearing houses and other organisations to ensure we are prepared to provide pro bono assistance to victims of the bushfire crisis as requests for help come in over the coming weeks, months and beyond," said the spokesperson. 
KPMG Legal 
"We have various initiatives to ensure the health, welfare and safety of their people," a KPMG spokesperson said, 
"These include extending paid leave for partners and people who are members of an Emergency Services organisation or the AFD Reserve to continue their important work, through to wellbeing (employee assist and trauma support for people/families affected) and agile working (working flexibly from home or other locations away from fire or smoke impacted areas)."
KPMG Legal have also made a financial contribution to the Australian Red Cross and are looking at ways to best utilise the skills of our partners and people to support bushfire affected communities to rebuild. They expect this to be a significant contribution, with a longer-term focus and commitment.
"With the rest of the nation, we have been struck by the tragic impact of the bushfires across the country on people, flora, fauna and property," King & Wood Mallesons Australia chief executive partner, Berkeley Cox said.
"KWM is looking at a number of ways in which KWM can provide support immediately including through a firm donation (plus matching partner and staff donations) to the Australian Red Cross Bushfire Fund and potentially other funds set up to provide direct relief efforts (for example, wildlife funds), pro bono legal and other support to those in need including our community partners who are in turn providing much-needed relief and also volunteer leave."
KWM will also look for broader initiatives to consider as next steps including cooperating with our colleagues at other firms in driving collective action where the combined efforts will have greater impact.
Maddocks
"The partners and staff at Maddocks stand alongside our colleagues in the legal profession in expressing our shock and sadness at the impact bushfires have had, and are continuing to have, across Australia and in our desire to support both our people and those communities affected by the fires," said Maddocks CEO Michelle Dixon. 
"We have taken a range of measures to ensure our employees are supported and we are looking at ways we can make a meaningful contribution to communities coming to grips with the aftermath of the fires."
"We have provided up to 20 days paid leave for any of our people engaged in firefighting activities with a volunteer fire service. We are also providing up to 5 days of special leave for any of our people who are not able to come to work due to a fire directly impacting their home, or because a fire has resulted in the cancellation of public transport."
The Maddocks partnership has made contributions to the Victorian Bushfire Appeal and The Salvation Army. They are also talking to our government clients about the provision of pro bono legal services to assist them in beginning the rebuild of communities and offered our services to Justice Connect for their coordinated pro bono response to the bushfires.
Mills Oakley said they had been conducting a series of fundraising events in support of the Foodbank Bushfire Emergency Relief Appeal, as well as an ongoing drive to collect non-perishable food and groceries. The firm will also be matching staff donations dollar for dollar.
"The firm is also concerned for any staff members and clients who may have been directly affected by the fires," a Mills Oakley spokesperson said. 
"All partners have been asked to actively enquire into the wellbeing of staff and clients and to consider measures such as paid leave for staff or fee relief for clients. Our CEO John Nerurker has also used the occasion to remind all partners of the importance of fostering positive mental health within Mills Oakley and to remind everyone of the firm's confidential counselling program."
Mr Nerurker commented: "Mills Oakey has a long tradition of giving back to the community and when we learned of the magnitude of the devastation from this summer's bushfires, everyone immediately rallied behind the cause." 
"The response was overwhelming, particularly for the quiet January period, and there was a very strong sense that we had a moral obligation to help out." 
The firm is also supporting the NSW Rural Fire Service and Country Fire Authority Wildlife Victoria, as nominated by their staff.
MinterEllison
MinterEllison has committed to helping communities get back on their feet during this catastrophic bushfire season in Australia.
The firm said they are working with disaster relief pro bono clearing houses such as Justice Connect, and many in the firm are providing pro bono legal services to those impacted by the fires and to those organisations helping in the recovery and further prevention efforts. 
The firm is also supporting people who volunteer with state firefighting agencies and our Defence Force Reservists as they take part in firefighting exercises.
"MinterEllison is matching our people's individual bushfire donations, so far delivering a total contribution of $124,000 for bushfire relief organisations and we will continue fundraising efforts in the weeks ahead," a MinterEllison spokesperson said. 
"The firm is supporting our people who volunteer with state firefighting agencies and our Defence Force Reservists as they take part in firefighting exercises."
"Over the coming months, we will be holding leadership meetings in bushfire affected areas as part of a government initiative.  The program will directly help local businesses and people in fire affected communities recover from the economic impact of the fires." 
"Our thoughts are with all who have been personally touched by this national tragedy and we will support our communities, clients and our people in every way we can."
"The firm has made donations to the Australian Red Cross, NSW Rural Fire Service and Victorian Country Fire Authority to help support the recovery and rebuilding work in the weeks and months ahead," said a spokesperson from Norton Rose Fulbright. 
Norton Rose Fulbright said they will also be providing pro bono work to affected individuals and organisations and will support the BCA's Community Rebuilding Initiative in various ways, along with other assistance to rebuilding communities and the environment.
Pinsent Masons 
A spokesperson for Pinsent Masons said:
"We can confirm that in response to the tragic events of recent months Pinsent Masons is making a donation to Save the Children Australia in order to support an organisation which is involved in the response to the bushfires and aligned with our objective of inspiring young lives.
We are also positively encouraging our colleagues to seek out opportunities to help with relief and recovery efforts, either through hands-on voluntary activities or though the various pro bono work that we anticipate in the coming weeks and months."
Pinsent Masons has also contributed to the bushfires by advising Laing O'Rourke on the first phase of recovery clean-up works following the recent bushfires across NSW.
The NSW government selected Laing O'Rourke Australia as the lead contractor to undertake the clean-up of residential and commercial properties destroyed by the recent bushfires across the state. 
Sparke Helmore Lawyers said they are supporting both legal and non-legal Sparkies who want to give their time to those who are suffering and who can benefit from the skills that they have. On the legal side Sparke Helmore will contribute to the individuals who are likely to require assistance with insurance claims, tenancy issues, credit and debt, financial hardship and social security entitlements. Small businesses may also require assistance. 
"Our non-legal teams are also contributing through community fundraising efforts," a Sparke Helmore spokesperson said. 
"For example, a secretary took the initiative to collect donations from fellow Sparkies and co-ordinated the delivery – she had access to a truck – to the community of Cobargo. We remain committed to supporting Sparkies in their desire to help bushfire victims in an ongoing capacity, as well as helping the wider community as so many people live through these devastating times."
White & Case
"The devastation of the bushfires has been heartbreaking not only with respect to the people impacted but also the huge impact on our ecosystems, animals and communities," Michelle Keen, partner at White & Case said.
"Many of our global colleagues have reached out expressing their concern and wish to contribute to the relief efforts. We have implemented a donations web page for our staff and will match the donations made by our employees."
White & Case said they will use their membership with justice connect to provide pro bono bushfire relief services. The firm said their lawyers have all expressed a strong desire to be involved, whether to provide legal advice or to assist with the completion of forms and applications, which are often time consuming and complicated.
WA Legal Community 
The Western Australian legal profession also showed its support for communities affected by bushfires, with a fundraiser held at the University Club, Crawley on Thursday, 30 January 2020. An amount of $7,618 was raised by the event and all funds will be donated to the Australian Red Cross for use in its bushfire relief efforts.
Over 200 legal practitioners, law students and guests attended the lecture on climate change, hosted by the University of Western Australia and the Law Society of Western Australia, and supported by a number of other legal professional associations.