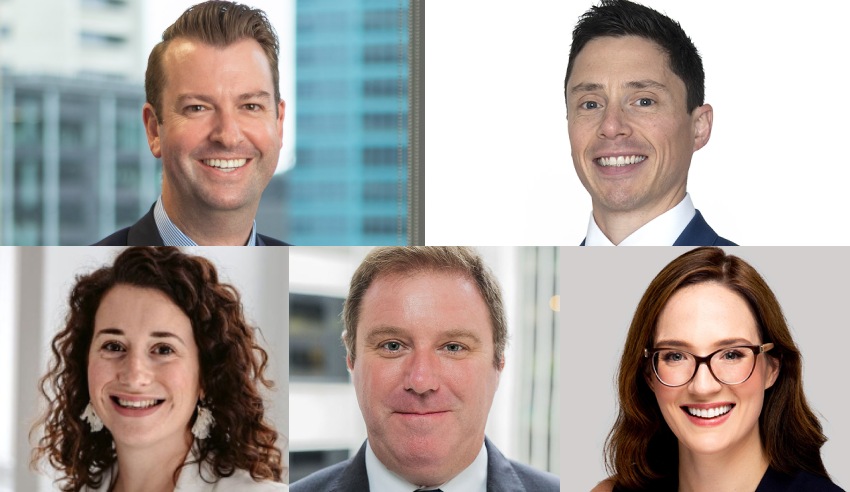 Leading employment and workplace relations lawyers have detailed how law firms and legal employers should react to national cabinet's statement on vaccinations in the workplace.
National cabinet announcement
Over the past year, Lawyers Weekly has considered whether or not law firms can or should mandate vaccinations for coronavirus for their staff, and/or whether law firm offices could be vaccination hubs for those wanting to return to work sooner. Research from global law firm King & Wood Mallesons found that company directors overwhelmingly support mandates for vaccinations, at least in certain circumstances, and last week, fruit packing and canning company SPC announced it will mandate COVID-19 vaccinations for all on-site staff and visitors.
In a statement posted over the weekend, Prime Minister Scott Morrison said that the national cabinet had received advice from Solicitor-General Dr Stephen Donaghue QC on the use of vaccinations in the workplace.
Australia's policy, the PM said, remains that vaccines should remain "voluntary and free".
"Businesses have a legal obligation to keep their workplaces safe and to eliminate or minimise so far as reasonably practicable the risk of exposure to COVID-19," the statement read.
In the absence of public health orders, contractual obligations or industrial instruments, employers can only mandate that staff be vaccinated through a "lawful and reasonable direction", it said.
"Decisions to require COVID-19 vaccinations for employees will be a matter for individual business, taking into account their particular circumstances and their obligations under safety, anti-discrimination and privacy laws," the PM noted.
"Businesses are encouraged to review guidance provided by the Fair Work Ombudsman and Safe Work Australia in considering what directions may be lawful and reasonable, and the approach to keeping workplaces safe through the use of vaccinations."
'Unhelpful', 'naturally conservative' and 'confusing'
Swaab partner Michael Byrnes (pictured, centre) said there was "nothing revelatory" in the statement, but questioned why such advice from the S-G wasn't procured until now, and also to what extent the advice would result in a revision of the approaches on mandatory workplace vaccinations as adopted by the Fair Work Ombudsman and Safe Work Australia.
Moreover, he added, the broad statement that "Australia's policy remains that vaccines should be voluntary and free" is "unhelpful and potentially misleading", noting that it could convey the impression that no one else therefore has any right to mandate vaccination, including employers, and does not "reflect the considerable nuance" involved with workplace vaccines.
The subtext of the statement, Mr Byrnes surmised, is that employers will have to navigate this issue on their own, with the federal government "not presently intending to legislate a position that might provide further clarity".
The position of national cabinet is "naturally conservative", SLF Lawyers national head of WHS Elizabeth Aitken (pictured, bottom right) said, noting that it will be business and community that drive forward our workforce alignment with national vaccination goals.
"We've seen numerous cases over the past six months which would encourage employers to consider mandating vaccination of their individual workers against COVID-19 in specific industries or occupations. These cases have involved workers being fairly dismissed for refusing to wear masks at work, to be vaccinated against the flu, or take other steps supported by health and safety law," she said.
"My view is that we're going to see many more cases in the coming year which involve the dismissal of an employee for their refusal to be vaccinated. There will also be a greater acceptance of the reasonableness and lawfulness of employers mandating vaccination as and when community cases arise, and further government regulations and recommendations are implemented."
Resolution123 principal Carly Stebbing (pictured, bottom left) said the guidance was "confusing", given its designation of vaccines as voluntary and free whilst also reinforcing that businesses have obligations to keep.
Momentum building for 'no jab, no pay'?
The PM identified tiers of workers according to risk, Ms Stebbing detailed: "The first tier is quarantine workers, workers affected by public health orders, airline workers and others who are coming in close contact with those that may be carrying the virus. The second is those that work with people who are vulnerable, e.g. aged care workers. The third tier is those who are in a position that is public facing, so retail, supermarkets, working in essential occupations where there's a lot of contact. Then there is the balance of workers, public servants and those that are not often in close contact with others."
There is a "sliding scale" of reasonableness, she said, whereby for those in tiers one, two and three, the direction is likely to be deemed reasonable, but for the balance, the assessment of risk will need to be determined by consultation with workers, while also factoring in discrimination laws pertaining to disability or other medical conditions.
"In short, momentum is building for 'no jab, no job/ no pay' policies, subject only to consideration of any ground of discrimination that may protect a worker from adverse action because they refuse to be vaccinated but as yet, neither state nor federal governments are prepared to legislate for that," Ms Stebbing surmised.
Lawful and reasonable
Whether such a policy is reasonable and lawful, Ms Aitken explained, will turn on a range of factors, including the business' duty to protect the health and safety of its workers and those they service.
"This will include whether state health bodies have made relevant recommendations, whether the measure would be effective in minimising the risk of spread of COVID-19, and other control measures being available and effective like physical distancing," she said.
A single blanket requirement for every employee to be vaccinated, Lander & Rogers partner Aaron Goonrey (pictured, top left) while ultimately meeting safety requirements, "may not be lawful and reasonable depending on the particular circumstances of an individual (who may have medical issues preventing them from being vaccinated)". 
"Most law firms can, for the foreseeable future, operate remotely and at home, as opposed to high-risk environments such as health care, aged care, food manufacturing and supply chain," he said.
Generally, Gilchrist Connell principal Joel Zyngier (pictured, top right) said, "a law firm in a geographic area where COVID-19 is prevalent could rely on its obligations under state or territory health and safety legislation as a basis for a mandatory vaccination policy".
Employers whose employees work fully remotely, he added, "may be less able to give lawful and reasonable directions mandating COVID-19 vaccination".
Firms should further consider, Mr Goonrey went on whether it is necessary to also grant exemptions for employees who object due to religious reasons, as well as whether the employer is willing to exempt employees who do not believe in vaccinations.
"Evidence of such objections would need to be furnished by employees, and firms would need to be judicious in their determination regarding an employee who refuses to be vaccinated," he said.
Action steps
We are in a "once-in-a-century pandemic", Mr Goonrey proclaimed, and on that basis, a mandatory vaccination direction "may be warranted" for firms.
"Among other considerations, many employees may have an expectation that their colleagues are vaccinated, and may insist that their firm direct their colleagues to be vaccinated before returning to the traditional office environment. For example, a poll conducted by the UK Chartered Management Institute found that almost a quarter of managers said that they would only work with those who had been double-jabbed," he outlined.
"On the other side, a mandatory vaccination direction may have an adverse impact on talent who decide that they do not wish to work for a firm that dictates such an incursion into their personal life, and they then resign."
However, Mr Byrnes advised that, as a general proposition, law firms are unlikely to be able to effectively mandate vaccination for employees.
"Factors such as the ability to work from home and the relatively limited contact with members of the general public (compared to retail or hospitality workers) would militate against the need to mandate vaccination to address the risks arising from COVID-19 in legal workplaces," he said.
At a minimum, Mr Goonrey outlined, firms should at least be "implementing a policy that addresses workplace vaccination and the measures taken to reduce the work health and safety risks relating to COVID-19, training employees on measures to effectively reduce the spread of COVID-19, including accurate information on the benefits and risks of vaccination, arranging for employees to be vaccinated against COVID-19 during work time, as we have done (and on work premises if and when it becomes possible for firms to do so on premises), and considering providing appropriate incentives to entice employees to be vaccinated against COVID-19, while being careful to avoid any unintended unlawful discriminatory impact on employees who are unable to have the vaccination due to health, religious or other protected reasons".