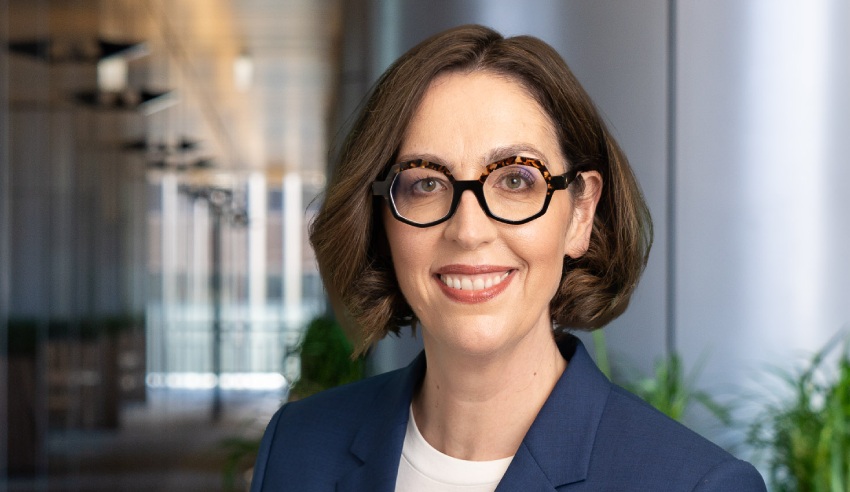 Taking proper breaks from work has become instrumental to looking after your mental health post-pandemic, said Lander & Rogers' CPO following World Mental Health Day.
During this year's World Mental Health Month – and in the wake of World Mental Health Day on 10 October, Lawyers Weekly spoke to Lander & Rogers' chief people officer Catherine Whitehead on the mental health initiatives the firm currently has in place and the importance of taking proper breaks and mental health days.
Throughout the month, the firm has been running a number of different activities for Lander & Rogers staff, such as virtual paint and sip classes, virtual thank you cards for staff achievements, and the opportunity to take a Friday afternoon off to spend outside.
"With many of us working from home over the last 18 months, our work and home lives have become increasingly blurred. Border closures and travel restrictions have made people less inclined to book time-off, as we tend to associate annual leave with planned activities, travel, and holidays," Ms Whitehead said.
"Providing additional leave entitlements through our annual wellness day and long-weekend initiative encourages our people to take time-off for themselves and their families, simply to rest, recharge, and do what they enjoy."
Over the last year-and-a-half, mental wellbeing has been a top priority for the firm amid statewide lockdowns and continued challenges as a result of COVID-19. In addition to running regular surveys to check in on staff, Ms Whitehead said that extra training had also been provided to further support staff.
"We rolled out mental health first aid training and have a cohort of individuals across the firm with the capability and knowledge to recognise signs and symptoms of mental health problems, identify risk factors and help people to find the right support. We were the first law firm in Australia to reach gold-level accreditation as part of Mental Health First Aid Australia's skilled workplace program," she said.
"We engage leading psychologists to host seminars on wellbeing, resilience, coping strategies, and strength-based parenting through lockdown. We also offer assistance through our employee assistance program and have a dedicated firm intranet site with information and resources on staying safe, well and connected with each other."
Additionally, the firm introduced an extra day of annual leave for staff in August on top of existing leave requirements, as well as a public holiday swap initiative whereby staff can swap an existing weekday public holiday to celebrate a day of significance that aligns with their beliefs and traditions. Furthermore, Lander & Rogers have opted to give staff three long weekends before the end of the year, Ms Whitehead added.  
"We found that due to COVID-19 travel restrictions, many of us were neglecting to take time-off from work. When we looked at people's annual leave balance for the third quarter of 2021 (July to September), the average balance across the firm had grown to four weeks – whereas before COVID-19, the average annual leave balance for the same period was three weeks," she said.
"To encourage people to take a well-earned break after an exceptionally busy year, we've provided an additional three days of paid leave to use in October, November, and December – one day for each month, in addition to normal entitlements and the annual wellness day – so that everyone can have three additional long weekends before the end of the year."
A number of other law firms across the country have implemented wellness days for staff, with Colin Biggers & Paisley giving staff a day off on Friday, 1 October, following fellow national firm Hall & Wilcox giving staff a day off for wellness' sake, which also occurred nationwide on Friday, 1 October. Global law firm Herbert Smith Freehills has also announced it is trialling a public holiday swap initiative. 
Ms Whitehead said that the firm has had extremely positive reactions to having extra days leave – and added that the initiative has been particularly useful in combating burnout.
"People have appreciated both the wellness day and long weekends initiative as acknowledgement of the enormous effort and hard work everyone has contributed to the firm this year. We tailor our wellbeing program in response to specific challenges and needs, so we certainly wouldn't rule out running this initiative again – as long as it's the solution that best addresses how people are feeling and what they are needing at the time," she said.
"Burnout is a real threat to all workplaces, and we've had an exceptionally busy year. It's important that we continue to support our people in finding ways to make more time for themselves and their loved ones.
"Mental health is integral to a happy and productive workplace. Providing additional time-off for rest and relaxation is one aspect of our wider wellbeing program, which is designed to enable our people to bring their best selves to work, both personally and professionally."