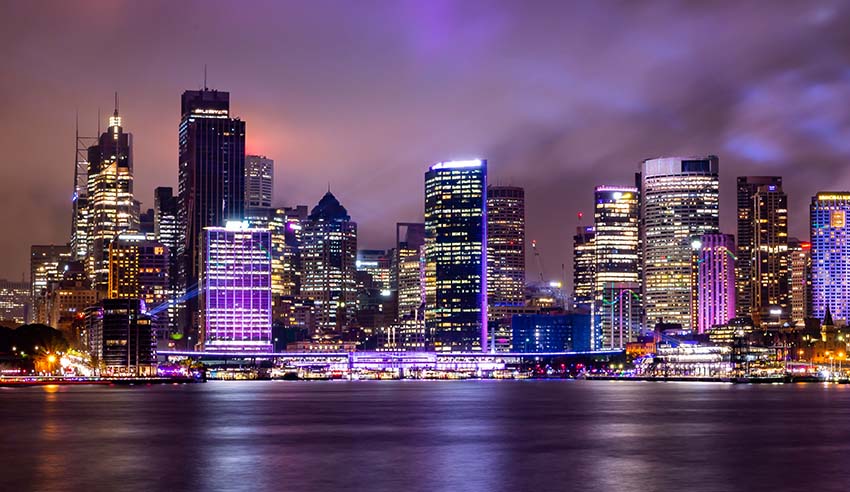 Global law firms with Australian offices are ending their presences in Russia, continuing the trend of the world's biggest legal practices taking a stand on the invasion of Ukraine.
Overnight, Australian time (Thursday, 10 March 2022 in the UK and Europe), Herbert Smith Freehills, Clifford Chance and Allen & Overy all announced they have decided to close their offices in Russia.
Herbert Smith Freehills
HSF said, in a statement, that it strongly condemns the invasion of Ukraine by Russia and that it is "appalled" by the humanitarian consequences. The firm is ending "any work associated with the Russian state", it proclaimed, in accordance with its legal and professional responsibilities.
"Our Moscow office has long been a valued and successful part of our business. We are working closely with the team there to support our colleagues who have been directly impacted by this decision," the firm said.
"We continue to advise many clients around the world on the practical implications for their businesses. We are supporting our global charity partner, Médecins Sans Frontières, to help with its work during this humanitarian crisis."
Clifford Chance
On Friday, 4 March, Clifford Chance said that it "will not accept new mandates from any Russian state entity, Russian state-owned enterprises or individuals identified as having close connections to President Putin".
"We will review all existing and new mandates relating to Russia, or where there is a connection to Russia, to ensure that our work remains consistent not only with the letter and the spirit of the international sanctions but also with our responsible business principles and values," the firm submitted.
However, in an update overnight (Australian time), the firm stated it has decided to "progress our steps for an orderly wind-down" of its operations in Moscow.
"We always prioritise the safety, security and wellbeing of our people wherever they may be in the world. We are fully committed to use our skills and resources to provide pro bono and significant financial support in response to the immediate and inevitable long-term impacts of the violence and resulting humanitarian crisis in the region," Clifford Chance has noted.
Allen & Overy
The third global firm to take steps to pull out of Russia in the last 12 hours is A&O. The firm noted that it has "had an office in Moscow since 1993, with many long-standing colleagues, so it is with regret that this has been made necessary by the illegal and senseless invasion of Ukraine and the ensuing humanitarian crisis".
"This was not an easy decision to make as we have 55 people there and we needed to make sure that we could take this action with their best welfare in mind. We are very grateful for their hard work over many years," A&O continued.
"We are doing everything we can to support and where possible will redeploy them to work elsewhere, in particular with other A&O offices as we continue to help those clients we can and choose to work with through this difficult transition period."
The announcements follow that of two fellow global firms with an Australian presence – DLA Piper and Norton Rose Fulbright – which have already announced their withdrawal from Russia or intention to not work with Russian entities, with another global firm, Baker McKenzie, "reviewing and adjusting" its association with Russia.
DLA Piper
On Wednesday, 9 March, a DLA Piper spokesperson said that the BigLaw firm is "no longer prepared to represent [entities that have a] connection with the Russian state".
"We wish to make it clear that we will not act for the Russian government, individuals connected to the state, state-owned enterprises or other prohibited parties from any of our offices globally. We are actively winding down any existing work in accordance with our legal and professional obligations and are refusing new instructions when approached," the firm declared.
Further to its ongoing support for international clients, DLA Piper is set to undertake a strategic review of its presence in Russia, noting that "any decision to restructure our Russian business will be taken in the best interests of our people and clients".
The firm also pledged to donate to UNHCR in support of the humanitarian emergency created by mass displacement in Ukraine. A new global partnership will be launched by DLA Piper, in which it will "direct the equivalent of £3 million of pro bono work over a three-year period to address human displacement".
Norton Rose Fulbright
On Monday, 7 March, Norton Rose Fulbright announced that it is "winding down" its operations in Russia and "closing our Moscow office as quickly as we can". 
"We are not accepting any further instructions from businesses, entities or individuals connected with the current Russian regime, irrespective of whether they are sanctioned or not," NRF said.
"In addition, we continue to review exiting from existing work for them where our professional obligations as lawyers allow. Where we cannot exit from current matters, we will donate the profits from that work to appropriate humanitarian and charitable causes."
NRF will similarly be working with charitable partners to support the people of Ukraine, including via pro bono work.
Baker McKenzie
Elsewhere, global firm Baker McKenzie has said that it is "reviewing and adjusting" its Russia-related operations and client work, so as to align with all applicable sanctions and comply with "fast-evolving laws". Bakers would not comment on the details of specific client relationships but noted its review "will mean, in some cases, exiting client relationships completely".
"Baker McKenzie stands with our people in Ukraine and the whole Ukrainian nation against the widespread devastation and growing humanitarian crisis caused by the Russian invasion," the firm said.
"The Ukrainian people, and all people, have an inalienable right to a future free from war."