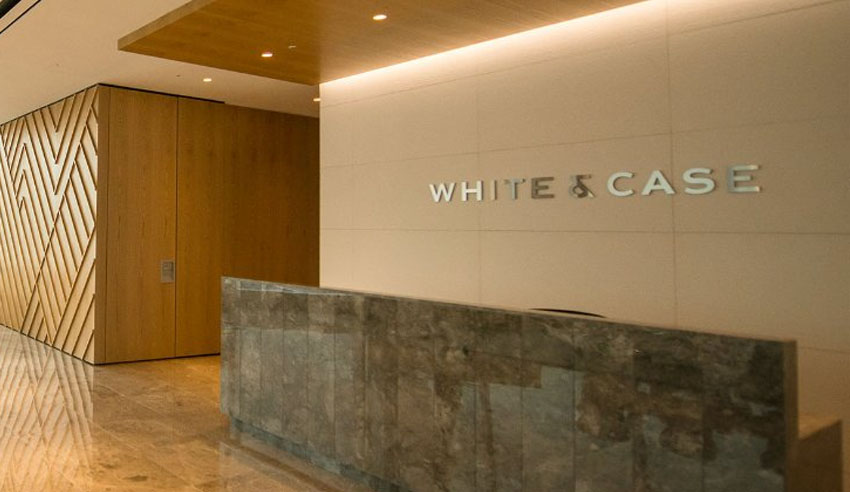 Global law firm White & Case has become the latest BigLaw firm with an Australian presence to end its presence in Russia.
Last week, Lawyers Weekly reported that three BigLaw firms – Herbert Smith Freehills, Clifford Chance and Allen & Overy – that operate in Australia had opted to close their offices in Russia overnight on Thursday, 10 March (Australian time).
Those stances followed those taken by Norton Rose Fulbright and DLA Piper, which had both pulled out of Russia earlier in the week.
Over the weekend, global firm White & Case took similar action, condemning Russia's "unjustified invasion", proclaiming that the firm stands with the people of Ukraine.
"Our review of Russian and Belarusian client activity is ongoing, and goes beyond our requirements to comply with sanctions. We are ceasing all representations of Russian and Belarusian state and state-owned entities in accordance with our professional responsibilities, and not accepting any new mandates from Russian and Belarusian state and state-owned entities," the firm declared.
"After careful consideration, we have decided to close our Moscow office. We will continue to support our people there, and their safety and wellbeing remains our priority. We are in the process of winding down our operations in Russia and are committed to an orderly transition."
White & Case has donated US$1 million to the Ukrainian Red Cross Society, it added, and will match donations made by its staff to qualifying relief organisations. Moreover, the firm is offering pro bono services to support Ukrainian refugees in several jurisdictions.
Elsewhere, fellow BigLaw firm Baker McKenzie – which last week said that it was "reviewing and adjusting" its Russia-related operations, updated its position to confirm that, "irrespective of sanctions, we will not act for any individuals or entities that are controlled by, or directly linked to, the Russian state and/or current regime, whether that work is in Russia or elsewhere in the world".
"We will not accept any new mandates that fall into this broad category, and subject to our legal and professional obligations, we will wind down any such existing work," Bakers said.
The firm's presence in Russia, it added, is "under constant review".