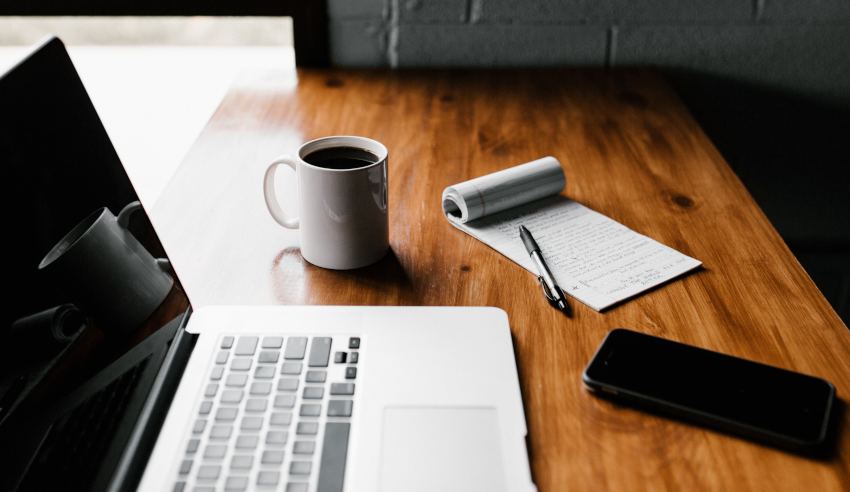 Earlier this week, UK media reported that international firm Stephenson Harwood had told its staff they are able to work from home permanently in exchange for taking a 20 per cent pay cut. Here, Lawyers Weekly speaks to employment partners about the viability of such an approach in Australia.
London-headquartered Stephenson Harwood – one of the biggest firms in the UK, with nearly 200 partners and 1,100 staff worldwide, spanning eight offices across Europe, Asia and the Middle East – has opened the door for existing members of staff to explore packages that were offered to remote-working candidates employed during the pandemic.
That is, as reported by The Guardian in the UK, staff have been told they can work from home permanently, but they will have to take a 20 per cent pay cut.
This would mean, the global masthead reported, that junior lawyers at the firm on starting salaries of £90,000 would lose approximately £18,000 if they were to take up the offer.
In a statement provided to Lawyers Weekly, a spokesperson for Stephenson Harwood said that for the vast majority of the firm's staff (as well as the candidates they speak to), its hybrid working policy "works well", with its global staff having the option to work remotely for up to two days per week, depending on the needs of the business.
"Like so many firms, we see value in being in the office together regularly, while also being able to offer our people flexibility," the spokesperson said.
"For resourcing reasons during the pandemic, we recruited lawyers who weren't based in London, but lived elsewhere in the UK. The packages we offered were different from what we offer our people in London. They're fully remote and are not expected to regularly attend the office. If they are needed in the office, we cover their travel and accommodation expenses."
"Recently, we've opened the option to existing members of staff, so anyone interested in taking advantage of the additional flexibility offered by the package can have a conversation about whether it can work for their role."
Could it work in Australia?
Under Australian workplace law, K&L Gates partner Michaela Moloney mused, an employer and employee must agree to any variation in terms and conditions of employment. This can, of course, include a reduction in salary with the agreement of both parties, she said.
"We have not seen a significant move by Australian firms towards employees working full-time from home permanently. Rather, for the most part, we are seeing law firms embrace a hybrid working environment. I consider this is due in no small part to the nature of legal practice and the significant benefits that come especially for junior practitioners of working in person with other practitioners," she reflected.
"Interestingly, in recent cases, we are seeing the Fair Work Commission repeatedly find that there is no general right to work solely from home in the absence of an agreement to the contrary. This means that the only way an employee could have a right to work solely from home (in the absence of, for example, reasonable accommodations for disability or caring responsibilities) is by express agreement."
When asked if Australia-based law firms can or should consider implementing such a policy for its lawyers and staff, Swaab partner Michael Byrnes said that hypothetically, employers here could adopt a similar approach to that of Stephenson Harwood – with one important caveat.
"The usual starting point is that employees are required to work from the office. This is commonly included as a term in the contract of employment. An employer and employee could agree that this requirement be varied so that the employee can work from home (either on a full-time basis or as part of a hybrid working model) in exchange for reduced remuneration. It is not, however, something an employer could unilaterally impose," he outlined.
The caveat, Mr Byrnes said, is that certain categories of employers – such as those with parental or carer responsibilities, or those living with a disability – have a right under the Fair Work Act to make a request for flexible working arrangements.
"One example of a change in working arrangements contemplated by the legislation is the location of work, including working from home. Attempting to link a reduction in remuneration to working from home in circumstances where an employee is seeking to do so pursuant to the right to request flexibility in the Fair Work Act could lead to a breach of the legislation," he said.
"It is similarly problematic if working from home is a reasonable adjustment an employer has made for an employee with a disability pursuant to disability discrimination legislation (such as the Disability Discrimination Act)."
Potential discrimination
As Colin Biggers & Paisley partner Paul O'Halloran suggested, while consensual lawful arrangements with specific individuals are something that can be explored on a case-by-case basis, a firm-wide policy of this nature in Australia is "very likely to be discriminatory".
"For example, many lawyers will be able to point towards rights under the National Employment Standards contained within the Fair Work Act 2009 permitting requests for flexible work arrangements, or similar flexibilities based on carer responsibilities under anti-discrimination legislation," he explained.
"I would also be concerned that inferences could be drawn based on gender, if the policy was applied overwhelming to female staff (for example) who were balancing child caring responsibilities."
In those circumstances, Mr O'Halloran noted, it could be alleged that female staff were being treated unfavourably on the basis of their gender or caring obligations.
'Australians cannot afford a pay cut to work from home'
There is also, Resolution123 principal Carly Stebbing identified, an Australian-centric issue at this point in time.
With stagnant wage growth, high inflation and rising interest rates, "Australians cannot afford a pay cut to work from home", she submitted.
"Prior to the pandemic work from home was seen as a luxury or privilege, one many working parents had to fight hard for, as it was normalised during the pandemic it became commonplace and now many firms are adopting hybrid work on an ongoing basis. It would be a shame to see a return to attitudes of the past where employees have to 'pay' for the privilege of working from home," she argued.
Cost of living differs depending on what town or city, and even country, one lives in, Ms Stebbing went on.
"As Atlassian came to the realisation that dispersed work and WFH was the way of the future, they assembled a team of experts to determine how it could work. Atlassian developed a remuneration model based on location with a self-service compensation estimator so an employee could see how their remuneration would be adjusted depending on where they worked," she detailed.
"This is not a 'salary sacrifice' to work from other locations, it is a fit for purpose model designed to ensure employees are remunerated fairly wherever they work."
Recruitment concerns
SLF Lawyers partner and national head of workplace relations and safety Elizabeth Aitken espoused the view that firms need to embrace an approach to working arrangements that allows employees and businesses to harness the benefits of a balanced lifestyle for lawyers, both in and out of the office.
"There is considerable risk that a business could drive away possible talent in a talent-tight market, the majority of which prizes flexibility in work location as a job expectation, not just as a job perk," she warned.
Moreover, she said, a business "should consider whether this type of policy would potentially disadvantage distinct groups of workers, such as those with family responsibilities or health conditions which make work-from-home more desirable".
This would be a "disappointing result", Ms Aitken surmised, creating financial inequities among staff members.
Mr O'Halloran agreed: "It is difficult to imagine a policy requiring a pay reduction for lawyers wanting to work from home permanently would do much in the way of staff motivation and retention."
'No natural nexus'
A prima facie impression of the idea of offering permanent WFH in exchange for a reduced salary, Mr Byrnes said, is that it "seems predicated" on an assumption that productivity is adversely affected by working from home.
"The experience during the pandemic, when working from home became a necessity, was that employees were often as productive, if not more productive, than when they were in the office," he said.
"Many employees were saved a lengthy commute and office distractions. In any event, to the extent productivity is adversely affected that should be addressed by reasonable performance management, not a reduction in pay."
Moreover, Mr Byrnes continued, "there is no natural nexus between working from home and reduced remuneration".
"In a law firm, is the budget going to be reduced for employees working from home? In an in-house environment, are fewer matters going to be allocated to those lawyers? If anything, it could be argued an employee working from home is saving the employer money (at least in the longer term) as they do not need to be accommodated, resulting in potential property cost savings," he posed.
Two tiers of employees
Another issue, Mr Byrnes continued, is the risk of creating different tiers of employees.
"The mentality that seeks to reduce the pay of employees working from home might also consider those employees to be less committed and serious about their work and that might inform the way they are treated when it comes to promotions or other opportunities," he posited.
"There are pros and cons for employers and employees alike in working from home. Reducing remuneration seems neither a logical nor effective way for employers to manage the negatives. It could also serve as a litmus test for how progressive an employer is – if an employer wants to reduce the pay of employees who wish to work from home, what else does that say about its culture?"
Other reflections
Ms Stebbing noted that she "often" finds herself reminding legal professionals that the industry, as a whole, "needs to look outside of itself" to learn about what the future of work can and should look like.
"There is much to be learned about how other professions and industries are adopting hybrid work arrangements, what tech they are using to make it work and how they are remunerating their staff," she said.
"Lawyers are capable of spreading their wings beyond the confines of the profession and firms should be prepared to do the same to remain competitive."