Goodbye job applications, hello dream career
Seize control of your career and design the future you deserve with
'110% no': Great Resignation not happening in-house
The predicted mass exodus of professionals from their roles has not manifested for corporate counsel, said three recruiters – instead, a reshuffling of talent and a "booming" jobs market are presenting new challenges for law departments.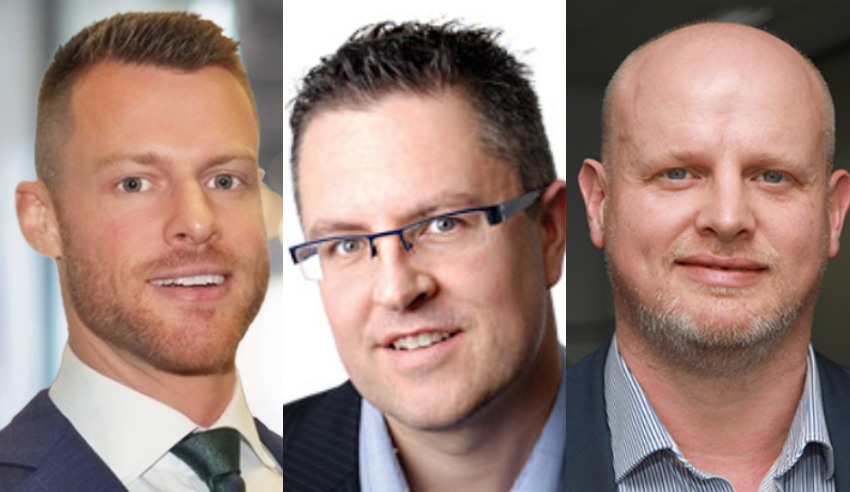 Since late last year, there has been talk of a looming "Great Resignation", in which professional services sectors, including law, would see a mass exodus of employees who – by virtue of having had added time to reflect on what is important to them during the age of COVID-19 – determined that legal practice was not for them.
You're out of free articles for this month
To continue reading the rest of this article, please log in.
Create free account to get unlimited news articles and more!
There has existed a "disconnection", which would help drive this exodus and would serve as the "wake-up call" that many Australian law firms needed in order to better thrive moving forward. Some law firms quickly moved to consolidate and retain staff, offering "aggressive" salaries that caused headaches for in-house employers.
However, not all were convinced. Carlyle Kingswood Global director, in-house (legal and governance), Phillip Hunter told The Corporate Counsel Show in November 2021 that we would instead see a "Great Scramble for Talent" across the legal profession. A perceived lack of resignations was also labelled as the "Great Hesitation".
So, has the Great Resignation come to pass? Here – and in this story published earlier today – Lawyers Weekly circles back with industry professionals who have been keeping ears close to the ground.
What's happening instead of a Great Resignation?
When asked if the Great Resignation has manifested for Australia's in-house legal market, Mr Hunter was emphatic: "110 per cent no", he said.
As he noted in the aforementioned podcast episode, we have instead experienced more of a reshuffle – and it has been, he said, "a soft one at best".
"We have seen the return of the brain-drain (juniors heading overseas for better salaries and bigger transactions) to NYC, SFO and London. The ones that have stayed are increasingly more difficult to lure away from firms as they feel they need more time in the law firm environment to develop and hone their skills before moving in-house," he outlined.
VIEW ALL
"This has been a real pain, because corporates are looking to hire juniors into their ranks more so than ever before. Three to five years PQE is the holy grail right now."
Burgess Paluch Legal Recruitment director Paul Burgess agreed with Mr Hunter's view, noting there has been a "substantial decrease" in applications for in-house positions, particularly at the three to eight years PQE levels, and for many roles, there are now substantial delays in replacing exiting staff, he said.
"There is currently a dire shortage of quality lawyers in the Australian market, which has impacted both the private practice and in-house markets. In-house legal teams are competing with private practice for stellar candidates," he explained.
Similarly, G2 Legal Recruitment director Daniel Stirling said that he hasn't seen as much movement as what was anticipated, movement due to what he says is the failure of employers to meet the market on working conditions in the "new normal", such as flexibility and hybrid working.
"I think this is because most employers have understood the importance of making these changes in order to retain staff. That said, some companies are still in a temporary pattern and haven't formalised what their long-term position will be," he said.
Broadly, however, Mr Stirling believes that the in-house demographic has fared well during this period, relative to its private practice counterparts.
"Major law firms have had to fight hard to retain staff, not only moving to in-house roles and competitors, but now also overseas, which hadn't been the case for some time. Some law firm teams have lost over 50 per cent of their lawyers, putting further pressure on those who remain," he submitted.
What's coming in the next few months
Between now and the end of FY22, Mr Burgess predicted, the market will "continue to be candidate-short" and in-house teams will find it increasingly difficult to hire at mid-level.
"Budgets for replacement salaries will need to be reconsidered and, in almost all cases, increased. General counsel should be actively lobbying now for increased salary budgets for the 2022-2023 financial year," he posited.
From current observations, Mr Stirling reflected, the market seems to be "showing no signs of a slowdown" – if anything, he said, "it is getting even busier".
"This is down to movement and also new roles being created. The challenge for law departments and for recruiters will be finding enough quality candidates to fill all the roles in this competitive marketplace," he advised.
The coming months will see, Mr Hunter mused, a "steady number" of corporates looking for "strong juniors".
This is because, he said, employers are increasingly constricted by the salaries they can offer, and with more employers seeking hard to find talent, some are going to miss out.
"If I could 'Frankenstein' up the perfect candidate right now, it would be a four-year PQE corporate/commercial generalist with 12 months secondment experience in a large ASX-listed consumer business, with some privacy/data experience, or a four-year PQE ICT lawyer with 12 months secondment experience in a large ICT business with some privacy/data experience.
"Essentially, the market is looking for junior lawyers with the experience of senior associates' that are content with associate remuneration (c$130-150k incl.); a couple of these profiles and I would be a happy recruiter! However, and sadly so…these candidates are harder to secure than a crocodile Birkin."
How law department leaders can respond
Dream candidates aside, Mr Hunter advised that law department leaders should recognise salaries have moved, candidate 'needs' have changed, competitors will strive to out-bid them and employers are doing everything they can to hold on to their talent.
"They are expecting a lot from a shrinking pool of candidates," he surmised.
"I would like to see in-house legal departments consider candidates with a diverse range of backgrounds; for example litigators/disputes lawyers that wish to move in-house which has traditionally been seen as a more difficult transition OR consider a decentralised model and hiring talent in a different location/state (the market proved remote working can work). Furthermore, these junior lawyers require further training and support, therefore employers should feel confident that a good quality lawyer, no matter their experience, will pick up new concepts and practice areas quickly given the chance."
The market is "obviously very competitive", Mr Stirling warned, and as such, law departments should try to ensure that their processes are also competitive.
"Move as quickly as you're able; if you delay too long or give the candidate too many hoops to jump through, you risk being beaten to the punch and missing out on the best talent. Of course, this has to be balanced with having a robust enough process to ensure you find someone suitable for the role. You also have to ensure your proposition is attractive in terms of the work on offer, salary, benefits, culture and working conditions," he said.
Mr Burgess supported this, noting that – in addition to "lobbying hard" for their team's wages – employers who "actively engage" with staff on the incentives outlined by Mr Stirling will ultimately "find it far easier" to attract and retain the best talent.