Should firms move towards fixed pricing in the wake of FWC requirements?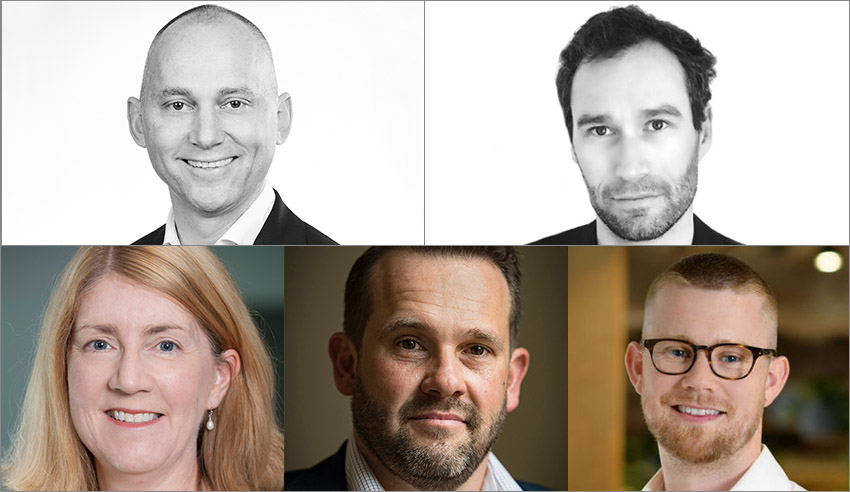 Movement away from billable hours is the best way to breed a better, more hospitable environment for overworked juniors, according to five NewLaw practitioners – including one who called the new FWC requirements a "sad indictment of the old law model".
Late last year, new industrial regulations were handed down requiring law firms to log the quantum of hours worked by graduate lawyers and paralegals to ensure that junior staff are being properly compensated for work completed.
There was hope from one principal, in October 2019, that requirements to record such overtime might help ensure that emerging lawyers have better cultural expectations but, another principal recently espoused that it was possible that audits currently being undertaken by the large law firms – to determine where juniors are not being properly compensated and to reconcile such matters – are only just scratching the surface of issues facing juniors.
This latter sentiment is one that is shared by a handful of NewLaw practitioners, who feel not only that the new FWC requirements will not make a substantive difference to the holistic wellbeing of practitioners, whereas movement towards fixed pricing is a better way to accommodate personal and professional needs.
The impact, or otherwise, of the FWC requirements
Legally Yours co-founder and chairman Wesley Young (pictured, top right) said the requirements to record overtime are a good start but that they will not address the underlying cultural issues plaguing many firms.
"Many firms rely upon the revenue young lawyers generate via unsustainable work practices. What I think we will see now is simply skewed reporting where some lawyers will be expected to not accurately report their hours," said the Tasmanian-based practitioner.
Hive Legal principal Mitzi Gillian (pictured, bottom left) agreed, saying that the new rules, taking alone, would be unlikely to have a big impact on cultural problems.
"I am hopeful that the light that is being shone onto the work environment in some firms will encourage clients, young lawyers and law firm owners to think carefully about the business model they are supporting," she said.
"I also hope the owners of these businesses will pause to consider whether it is right to seek to derive these levels of profit from an old-fashioned model that is so dependent on everyone overworking."
LegalVision employment practice leader James True (pictured, bottom right) is concerned that the new rules – which intend to better support juniors – may indirectly hamper lawyers not covered by the award.
"It's difficult to tell what will drive change within organisations which are, typically through their fee and performance structure, so heavily structured to promote long hours. However, they'll likely have the effect of limiting the overtime hours worked by the employees captured by the new requirements," he mused.
"It's possible then that firms will shift that burden onto those still junior lawyers who are not covered by the award."
Elsewhere, Aptum Legal director Nigel Evans' (pictured, top left) cultural concerns surround the fear that the response from firms will "be form over substance".
"I suspect there will be increased platitudes about wellbeing with no substantial impact on the way junior lawyers are managed. So long as you have a practice that is built on an old-law model of leverage based on time and cost it will always create incentives and pressures to work more hours," he argued.
Peer Legal principal Peter Moran (pictured, middle) reflected that it has been over 15 years since he has worked for a large law firm, and from the outside looking in, it would appear, he feels, that the FWC requirements offer an opportunity to "shine a light and have a discussion" about healthy workplace practices.
But, "the defensive and argumentative responses that have come back from some of those firms (or representative bodies) justifying and rationalising the situation [suggest] that the overall impact may be minimal and little will change", he added. 
"It would probably take a group of junior lawyers seeking formal enforcement of the legislation against a firm to really get a partnership's attention, but that is unlikely to happen given the consequential career suicide that would result for the lawyers bringing the action, regardless of the ultimate result. I doubt a regulator will want to step into the minefield," he said.
"Probably, the most likely impact will be some law firm candidates rejecting job offers. But, given the lure of the prestige and possible high-earning potential; the difficulty of securing work as a junior lawyer and the abundance of law graduates, most candidates being offered jobs at large firms will probably overlook the issue and just accept the status quo.
"I therefore expect the impact on most law firms will be minimal (although some will probably try to use it as a PR recruiting exercise and pay lip-service to being more employee-friendly). The problem, fundamentally, is that extreme hours and workloads at larger firms have been normalised for decades and effecting a paradigm change within large institutions, let alone an entire industry, can be a very hard thing to effect."
Is fixed pricing a better option at this juncture?
Mr Young submitted that the new rules imposed upon firms to record overtime of juniors are "another reason why the billable hours model is a failure".
"Not all hours should be billable and those that are aren't necessarily equal. You can't tell me that anybody is as effective at 10pm as they were when they clocked on at 8am, especially when they do it day, in day out," he posited.
"The other issue is the model drives poor mental health outcomes. Another elephant in the room here is that the billable hours model rewards inefficiency and penalises the client. If Lawyer A takes two hours to do something that Lawyer B can do in 30 minutes, why should they be rewarded for that? Is it any wonder our industry has low levels of customer satisfaction and trust?"
For Mr True, the inherent value of billables versus fixed pricing is, similarly, a question of efficiency.
"If, as is contemplated in the traditional billable hours model, the employee's value to the employer is their time and it's then charged to the client, the new requirements should present no hurdle. Even at overtime rates, the wage to the employee is well short of the fee charged to the client," he mused.
"The reality is that large portions of that time is written off, and the gap between employee entitlement and fees billed to the client closes. The focus for firms then should be to find efficiencies for their employees in the performance of work. The billable hours model doesn't drive any efficiency."
There have been "good reasons" for firms to consider new ways of charging for services, Ms Gilligan said, with the new rules just being another.
"Historically the worship of billable hours has led to a cultural subtext in which senior lawyer and partner level workaholics are seen as the hero examples to which young lawyers are subtly encouraged to aspire," she said. 
But, she added, this does not mean that "law firm management do not see the exciting potential of modern ways of practising, but it does mean the barriers to adoption of a different way of working at the partner and senior lawyer level can be significant".
"Owners of law firms that derive their profit share (in whole or in part) by reference to the billable hours that are worked on their matters are not incentivised to use efficient project management or to develop a readily available pool of additional resources (human and technological, internal and outsourced) for which an hourly rate cannot be charged, or that do not offer the same level of profit as a young lawyer working long hours of overtime," she said.
For Mr Moran, the key issue to be discussed is the "central role" played by billables in the way that many law firms operate – not just in terms of clients and employees, but also at a partnership and profit allocation level.
"It has not always been such a central part of how lawyers value themselves and their services but once it became central, it then came to dominate our entire way of how we think about ourselves, our value proposition, our structures and how we deliver our services. It is why accounting firms are becoming such a competitive problem because they let go of billable units as central some time ago," he outlined.
"The billable unit and the sense of imprisonment it places on lawyers, both as an external but even as an internal metric, [are] fundamental, in my view, to many of the mental health challenges that lawyers grapple with in the work of lawyering.
"In the much more competitive environment that legal services providers are now facing, the consequences are starting to become more apparent and clients and employees are becoming more and more aware of their alternatives.
"In the end, the market will dictate the amount and rate of change with pricing methods but, from my own experience, change is happening very rapidly across providers at the SME level and that change is, sooner or later, going to filter upwards into the enterprise space such that, ultimately, no law firm big or small will be able to completely avoid the issue."
Changing the game
The introduction of the new rules from the FWC is a "sad indictment of the old law model", Mr Evans surmised.
"It's remarkable that these workplace practices can survive," he said.
"If you are an organisation that values the wellbeing of its staff, how can you maintain your commitment to that principle if you engage with partners whose practices are anathema to that very principle. I suspect I am not the first to observe the apparent irony of a royal commission designed to uncover the appalling practices of certain institutions actually encouraging and sustaining appalling workplace practices.
"Ultimately, change will come from enough clients insisting on using law firms whose commercial interests align with their own, whose model incentivises outcome and effectiveness over process and time and who value and promote the wellbeing of its employees."
Whether big firms persist with billable hours or move to models such as fixed pricing, Mr True said that the physical and mental wellbeing of all lawyers, not just the juniors, has to be a primary focus moving forward for employers.
"The new FWC requirements go part way to ensuring certain employees will be fairly compensated when they work additional hours, but the driver for resolution of the broader industry issues is likely only achieved by the internal policies and cultural shifts of law firms across the country," he said.
The need to record overtime also provides a lesson for the next generation coming through the ranks as well as clients, Ms Gilligan noted, with how they view prospective employers and service providers respectively.
"To law students and young lawyers: do not assume that high-quality work and excellent training are only available in large firms – you do not have to suffer these environments to succeed in the law. Clients [must also] think hard about the behaviours they encourage and reward, and consider the many benefits of the more modern alternatives that are now available," she said.