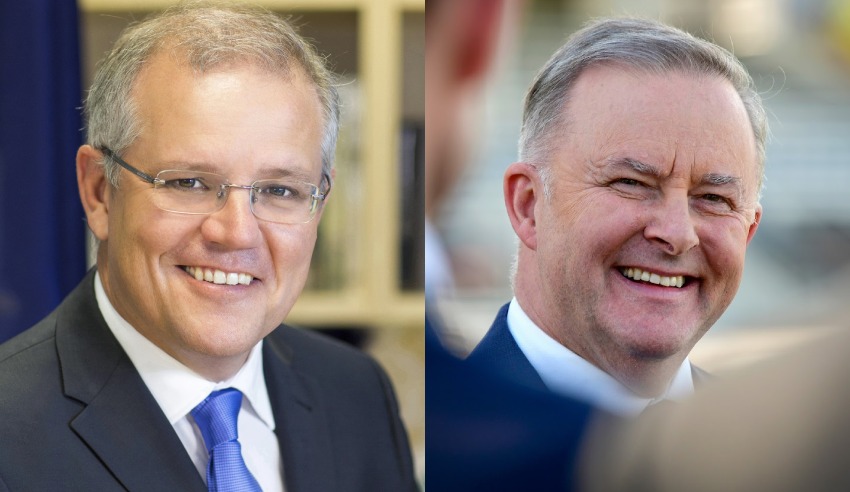 After three in five lawyers indicated earlier this year that they intended to vote for Labor at the looming federal election, new findings from Momentum Intelligence reveal whether the voting intentions of legal professionals have changed, with the election just weeks away.
In the first fortnight of April, the second Momentum Intelligence Industry Insight survey was conducted, exploring the political leanings of sector participants in legal services, mortgage lending, financial advice and wealth management, real estate, aviation, defence and national security.
A total of 481 lawyers, spanning all voting-age demographics, responded to the survey as part of a total of 2,553 responses.
2PP and primary votes leaning Labor
When asked whom they believe will make a better Prime Minister for the coming term of Parliament, three in five (60 per cent) lawyers chose Labor leader Anthony Albanese over incumbent PM Scott Morrison, who garnered just over one-quarter (27 per cent) of the two-party preferred vote. Thirteen per cent of respondents said that they didn't know.
This result is almost identical to that of the first Momentum Intelligence Industry Insight survey, in which 58 per cent of lawyers said they intended to vote for Albanese (+2) and 28 per cent said they would vote for Morrison (-1), at the time of being surveyed a few months ago – albeit with a slightly widening gap between the two major parties for lawyers.
When asked which party (third parties and independents inclusive) respondents would vote for if the federal election for the House of Representatives was held today, over two in five lawyers (43 per cent) said they would vote for Labor, while 31 per cent would vote for a return Coalition government.
One-quarter (25 per cent) of lawyers said they were either undecided or would vote for a third party or independent. This finding indicates that – as the election gets closer – lawyers are making up their minds.
Months ago, 36 per cent of lawyers surveyed were either undecided or voting outside of the major parties, compared to the now 25 per cent.
Interestingly, the vote share for those 11 per cent who are attaching to either Labor or the Coalition is evenly spread – 6 per cent will vote for a return to power for Morrison, while 5 per cent will vote for a new government under Albanese.
These results take the Coalition's primary vote share among legal professionals from 25 per cent to 31 per cent (+6) and Labor's primary vote share from 38 per cent to 43 per cent (+5).
Why lawyers intend to vote Labor
Speaking to Lawyers Weekly about the findings, Momentum Intelligence director Michael Johnson said: "We have found that Australia's legal sector appears to lean more towards Labor and Anthony Albanese more than any other sector we interviewed.
"Some insight for this could be found in legal professionals being more likely to consider climate change, housing affordability and federal ICAC [as key voting issues]. These policies are more likely to be positioned within Labor and Albanese's wheelhouse.
"On top of this, this poll found that humanitarian concerns, such as gender diversity and inclusion are both important considerations for legal professionals and are likely to contribute to the lean towards Anthony Albanese and Labor."
Following the release of the first Momentum Intelligence Industry Insight survey, Lawyers Weekly unpacked why legal professionals were backing Albanese at the time of being surveyed, and also explored why sexual harassment and environmental concerns are significant voting issues for lawyers.
Later this week, Lawyers Weekly will publish more findings from the second Momentum Intelligence Industry Insight survey, detailing the latest issues impacting upon lawyers' voting intentions as well as how legal professionals responded to the federal budget and budget reply.
The Lawyers Weekly Jobs Board has had a refresh! To check out the latest opportunities in private practice, in-house and more, click here.