Lawyers Weekly's top picks of 2017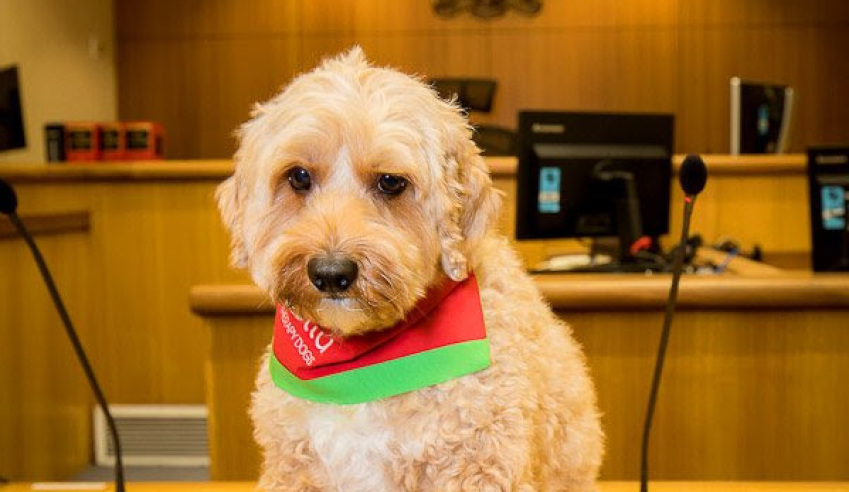 Check out some of our favourite stories from the year – including dogs, snails, potatoes and Hamlet.
As the year draws to a close, it's time to reflect on the hard-hitting stories that defined the legal profession in 2017.
These are not those stories.
Here we have some of the weird, wonderful and heart-warming tales that added a little colour to the legal profession over the year. They include bizarre laws, cute dogs and, of course, the cheesiest lawyer jokes we could dig up.
In no particular order, here are some of our favourite stories of the year:
1. New top dog for local court in Manly
Witness support services in one NSW Local Court trials the effect of having a furry friend close by for children and vulnerable victims who are navigating the justice system.
2. The Chaser stunt that went 'horribly right'
The crew of ABC satire program The Chaser's War on Everything outdid themselves with their notorious motorcade stunt at the APEC summit in Sydney in 2007, which Julian Morrow delved into at his new CPD/drinking event CPDUI. 
3. Australia's quirkiest crimes
What constitutes too much potatoes under Western Australian law?
Lawyers and comedians have a lot in common: a sharp wit, a love of the limelight and (by some accounts) a sadistic streak. Here are just a few lawyers and law students who have made the switch.
5. Hamlet suffers slings and arrows of top Victorian barristers
Victorian judges and barristers have performed the unique play Please, Continue (Hamlet) at the Melbourne Festival 2017.
6. Annabel Crabb headlines Women in Business Forum
Political journalist Annabel Crabb has appeared at the Coleman Greig Lawyers Women in Business Forum.
7. Tommy, the happy poster dog for R U OK? Day
Tommy, the pet pooch of a partner at Holding Redlich, has turned heads in the workplace for a very good cause.
8. Lawyers bring Hollywood down under
The Melbourne Lawyers' Orchestra will perform music from iconic Hollywood film scores in its next concert.
9. Law's most infamous gastropod returns
Melbourne law students have taken out a short film competition with a humorous documentary on the landmark Donoghue v Stevenson case.
10. World's best (and worst) lawyer jokes: part 2
In a demanding profession like the law, it can be easy to forget about the lighter side of things. Fortunately, Lawyers Weekly has curated some of the best (and worst) law jokes on the internet to brighten up your day. 
For a wrap-up of the more serious legal news of 2017, keep an eye out for the January edition of the Lawyers Weekly print magazine.