'Informer 3838': The real story behind Lawyer X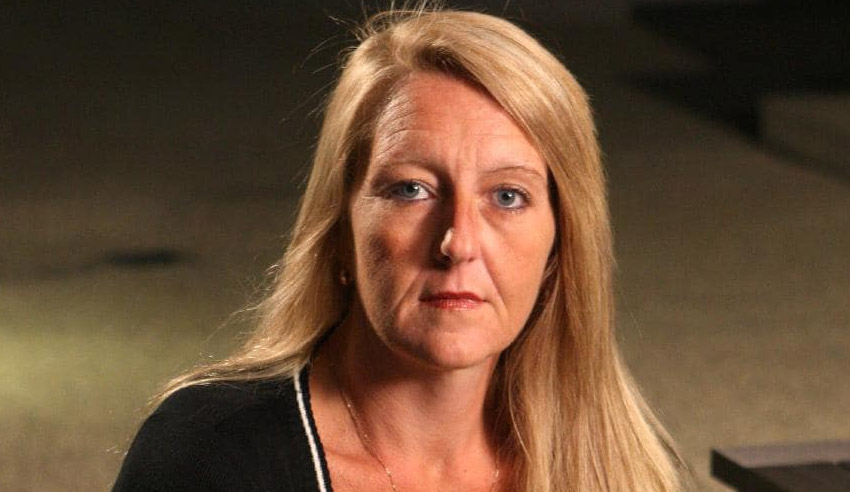 Over two feature-length episodes, the story of Lawyer X was told – parts of it were on the money, the rest missed its mark. Lawyers Weekly broke down the real story behind Nicola Gobbo and her decade spent informing on the criminals while playing against the police.
There was a lot that Nine's retelling got right: Ms Gobbo was indeed one of Australia's first female barristers and she did represent the who's who of Melbourne's underworld in the midst of a gangland war. She was so sought after that, after the death of the Hodsons, she was registered as an informer by police and began turning on those very clients.
The first episode of Nine's Informer 3838 was almost completely true to the story, from a raid on Ms Gobbo's house, to the murder of the Hodsons and even the christening. Then the second episode was littered with creative license, albeit mostly true to the story.
It was still an excellent retelling of the story, and one that all Australians should be familiar with. To fill in the gaps, Lawyers Weekly looks back at that second episode.
Nicola Gobbo and Simon Overland
Informer 3838 gets a lot of things right, but what about Lawyer X's relationship with Simon Overland, the then-assistant commissioner of crime? Nine's special shows the two having their first meeting in a café, where Mr Overland attempts to push Ms Gobbo into reaching out to ex-detective Paul Dale in an attempt to frame him for the Hodson murders.
The two interact three more times after that, including at a hearing for Ms Gobbo's lawsuit. However, none of it happened. In fact, the two never even met.
In transcripts released early in 2019 of a phone conversation between Ms Gobbo and the royal commission, Lawyer X said Mr Overland is "evil, corrupt and dishonest", but it was all assumptions made from other people, media reports, and her guess that Mr Overland was behind her registration. Mr Overland's reports of their relationship match up.
Who is Juicy and why did Nicola turn on him?
Lawyer X meets "Juicy" at the beginning of episode one and they're engaged pretty soon in the second episode. Ms Gobbo had many on-and-off-again relationships while she was informing, but unfortunately Juicy is just fictional – including his storyline. Ms Gobbo never turned on a fiancé to get out of trouble because there was no fiancé to turn on.
Ms Gobbo did have a relationship with Mr Dale (if just for the night) and there might have also been an affair with top cop Jeff Pope, although he denies the claims. 
While we're at it, Emma doesn't exist either. At least, not as someone who Ms Gobbo had confided in about her informing or that she felt trapped. Something the show missed was Ms Gobbo's relationship with her handlers: she was needy because she was lonely.
Nicola's real relationship with her handlers
There was never a Gary "Chikka" Berich or Susan Reichert of Ethical Standards Division. The two were created due to strict suppression orders around Ms Gobbo's real handlers, but we can swap out 'Ethical Standards Division' for "Source Development Unit'. They were collecting information from Ms Gobbo, just as her real handlers did.
However, what the show missed out on was the dynamics behind the relationship. Lawyer X reached out to them so much – on Christmas and at odd times in the night – that officers had to be switched out routinely to deal with the paperwork and the incessant contact.
Ms Gobbo was so needy that it was part of the reason she stuck around for so long. She was isolated, no one knew about her real work with police, and her handlers became her friends – sort of. We can scratch out that scene in Bali too – Chikka never met her there.
The character's "threat" of a royal commission stands somewhat true, though. The words were thrown around a lot in meetings and in emails. What we learnt during the inquiry into her informing was the police were not really bothered about legal professional privilege.
How Lawyer X got Tony Mokbel back to Australia
There was quite a bit of truth to Tony Mokbel's story, including his time on the run. What the show missed out on was that Ms Gobbo herself played a part in extraditing Mr Mokbel – although it was not just because she was chatting with other prisoners.
The royal commission heard Ms Gobbo suggested to police to charge Mr Mokbel with the perversion of the course of justice and organise for herself to be grilled about his plans to fight extradition. She hoped the plan would hide her informer status.
Ms Gobbo had quite a close relationship with Mr Mokbel. She told the commission he had some "redeeming features", and she was always quick to jump at the opportunity to work for him – even if she was betraying him at the same time. Some could argue she did it to keep up the façade, but either way, she walked away with $84,000 in his legal fees.
Paul Dale, the wire and the dropped charges
Much of what was retold about Mr. Dale's charges were true – he was almost convicted of crimes but neither the burglary nor the murder of the Hodsons was proven. Mr Dale is innocent before the courts, despite how hard Ms Gobbo tried to put him behind bars.
It is true that she was slated to testify against him but that this fell short due to the murder of Carl Williams, just as it is true that she wore a wire to implicate him. However, the show missed out on what was so important about that recording.
The story of Mr Dale and Ms Gobbo is one of the most interesting parts of the scandal – you can read an entire rundown of their relationship and his charges here.
Interested in more?
Three Court of Appeal judges set aside Faruk Orman's murder conviction after the real identity of Lawyer X was revealed. Mr Orman was her client, and as such, the right to a fair trial was subverted. Read more here.
During her evidence before the royal commission, Ms Gobbo admitted the "ethics were wrong". She also spoke about how she got so close to her clients in order to inform on them, the rewards from Victoria Police and why she couldn't walk away. Read the rundown of her evidence here.
In one of the most explosive days of evidence before the royal commission, former deputy commissioner Sir Ken Jones said her handling was "illegal and chaotic". It was just the tip of his accusations. Check out the evidence here.