Goodbye job applications, hello dream career
Seize control of your career and design the future you deserve with
Making your case to be a remote legal counsel
When Melbourne's second lockdown hit, Jenna Adamson saw an opportunity to work remotely from Christchurch. Such an arrangement has not only sustained her wellbeing, but enhanced it.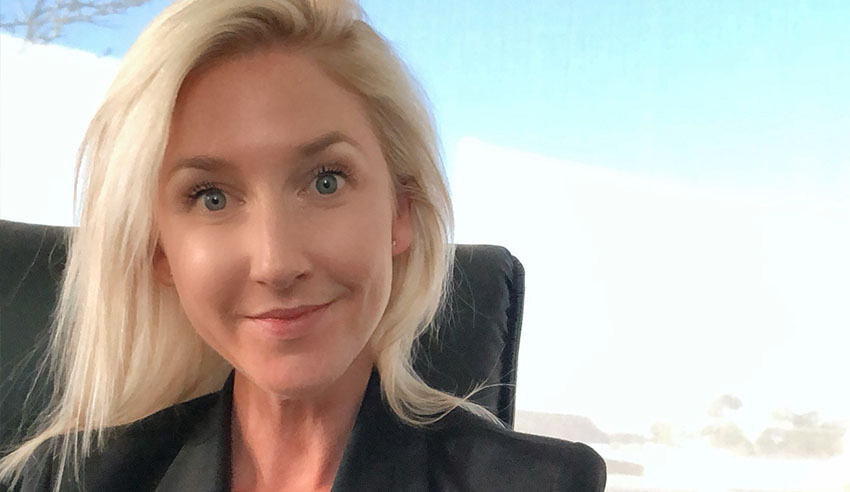 Of the many evolutions to the nature and practice of law in a post-pandemic world, greater accommodation for and acceptance of remote working arrangements may be most consequential for the holistic wellness of legal professionals.
You're out of free articles for this month
To continue reading the rest of this article, please log in.
Create free account to get unlimited news articles and more!
While such arrangements will manifest on a case-by-case basis, there is no reason why Australian lawyers cannot be working from Canada, for example, as Cornwalls senior associate Sarah Bullock explained on The Lawyers Weekly Show. In that conversation, Ms Bullock detailed her 16-month stint working for the Sydney-based firm from North America and outlined how to sell the prospect of remote work from abroad.
L'Oréal A/NZ legal counsel Ms Adamson is in the midst of a similar experience, working with and for her Melbourne-based team from her hometown of Christchurch, New Zealand.
In conversation with Lawyers Weekly, Ms Adamson explained that when Melbourne was six weeks into its second "hard lockdown", the prospect of visiting home was looking less and less likely. But, instead of hoping for a window to make a social visit, she instead saw an opportunity to work from Christchurch.
"All Melbournians were working remotely and under strict restrictions, and, with our L'Oréal head office in Melbourne, I didn't believe it would be any different working from NZ as to Melbourne. It would, however, make a world of difference for me personally to be in NZ [rather] than Melbourne at that time. Of course, our legal team serves NZ as well as Australia, so it has had its advantages in some cases," she mused.
Approaching the conversation
Ms Adamson recalled being apprehensive about floating the idea of working remotely from across the ditch. This, she conceded, likely "stemmed from my familiarity with the more traditional law firm expectation re [sic] what justifies a remote working arrangement".
However, she added, she also felt "complete confidence" that her output would not be impacted whatsoever if she were back home in Christchurch.
VIEW ALL
"In line with a lawyer's innate nature, work ethic and conscientiousness are often a given – so what was determinative in my case was my relationship with my manager, team and the business, but most importantly – my manager's mindset," she said.
"Trust is the foundation of most successful working relationships, and, combined with a lawyer's work ethic, one would wonder why it took a pandemic for the legal industry to normalise remote working arrangements – so, to normalise working flexibly, we need to go beyond that.
"[L'Oréal A/NZ general counsel] Anna Lozynski leads the way in many respects but, as an advocate for flexible working, her style of leadership is what empowered me to not actually pose it as an argument, but rather a personal reality that I was faced with, and it was a call that Anna didn't hesitate in supporting because she cared – likewise with L'Oréal generally. L'Oréal AU has always been committed to flexible working arrangements more generally and this was certainly no exception."
Making your case
Ms Adamson acknowledged she is a beneficiary of Ms Lozynski's leadership style: "unlike if I was under a different management style, which [would have] required me to 'employ arguments'".
In such a scenario, Ms Adamson outlined, she would "bring myself to the table as a person, not just a lawyer: I am the best version of myself when I am at the top of my game mentally, emotionally, spiritually, physically and socially".
"If working flexibly empowers to me to not only sustain my wellbeing but enhance it, I would encourage my manager to do what we as lawyers do best and look at it as a costs/benefits exercise – the benefits far outweigh the costs, and in some instances I would even question the value of those costs and if for instance they are more so 'perceived' as opposed to real, i.e. the archaic mindset that determines one's productivity by the hours spent in the office, or billable hours more generally," she prescribed.
"Either way, I could guarantee that the output would speak for itself, i.e. clarity in decision making, efficient time management, greater innovation and inspiration, genuine energy and motivation, clear and valuable communication, etc. – but it does require a more holistic perspective from leaders and us as lawyers, and of course we ourselves have to prioritise our wellness to attribute value to it in such an exercise."
Benefits of working from overseas
Continuing the theme of personal and professional autonomy, Ms Adamson stressed the opportunity for individual counsel to "learn what living wholeheartedly means to them and how they can make that work to ensure that they are bringing their best self to work each day".
"As we have seen with COVID-19, a lot of us have learnt more about our colleagues on a personal level than ever before which has in turn strengthened our relationships. I have absolutely loved this, not only because of the gorgeous energy of those within the business (which is genuinely my experience), but because it develops that respect for others as they invite us into their personal space and lives – remote working arrangements invite work to become personal and offers us as in-house counsel the opportunity to show the business who we are beyond the lawyer, or at least change the stereotypical perception of the lawyer – it is then that the business turns to you not only for legal advice but for 'your' advice because of who you are. It's an appreciation that takes the 'trusted advisor' role to the next level," she submitted.
"Of particular relevance with the ever-increasing legal workload at this time, we as a legal team have too had to adjust to the accelerated speed of change driven by the business – by way of example, it was an opportunity for us to lead a new way of working based on a priorities and risk matrix to govern the workload management decisions as a legal team which includes experimenting with automated email responses to the business."
The pandemic has opened a window through which legal departments and individual counsel can, Ms Adamson surmised, autonomously manage workloads and make improvements to time management, efficiency and independence.
"Naturally, living in a digital age, remote working arrangements are somewhat reliant and determined by digitalisation – it's an opportune time for legal departments to innovate and use legal tech to automate their processes and empower the business to self-serve for routine legal tasks from anywhere in the world and, where existing automation practices are in place such as in our case, how can we improve upon them to minimise legal touch," she said.
Inherent opportunities from such remote working
This is not to say, however, that working from NZ has not presented hurdles, Ms Adamson reflected.
"My biggest challenge has been putting in place boundaries, which I dare say we have all had experience in as a result of COVID-19 – the work is always there and waiting and perhaps we will never be on top of it (as much as that takes an adjustment on my end to accept), but we do need to self-regulate and know what our non-negotiables are for each day, personally for example I need to move my body each day whether it's Pilates or a walk, I need seven to eight hours of sleep, to nourish my body with decent food, downtime from the virtual world, time with loved ones, etc. I need to respect that and look after myself because how else can I then in turn expect to look after the business," she listed.
"Inevitably, time difference for international arrangements is a challenge but it's a matter of adjusting your expectations about being accessible 24/7 and setting in place the work hours that work for you and create open lines of communication consistently. i.e. the time difference shouldn't be a deal breaker, and perhaps the greater challenge is in managing others' perceptions and mindsets when it comes to remote work arrangements."
Another challenge to contend with, Ms Adamson continued, is ensuring that junior lawyers can still learn from those who are working remotely.
"But that can be compensated by being mindful as a leader," she said.
Looking ahead
in the looming new normal, Ms Adamson believes that remote working arrangements such as her own, and Ms Bullock's, will occur on a case-by-case basis, depending on what an individual lawyer wants and needs personally. That said, she is hopeful that the age of coronavirus has "empowered" corporate lawyers to put flexible working into action and "take it beyond an accelerated trend and make it the new norm – akin to many new norms in the wake of COVID-19".
"We have been presented with the opportunity to reconsider our values and priorities, and I personally believe that your wellbeing shouldn't be driven by your role as a lawyer – but rather your role as a lawyer ideally should be what enhances your wellbeing," she posited.
"More specifically in terms of in-house counsel, for me personally (and I imagine others who are also in-house), it is the idea of being part of an organisation that aligns with my values, and one within which I could contribute to and influence the overall strategic direction of, that excites me. It is a role without limits and/or that definition as to what a lawyer is or should be.
"Can this be achieved in an international remote working arrangement? Yes, but does it reward me in the same way as being in a room with the most fiercely intellectual people from all across L'Oréal AU passionately collaborating and brainstorming on a new project? No. That presence and energy are infectious, and I don't believe that it can be achieved in the same way virtually (which says something given I am an innate introvert).
"Practically speaking for myself – I do plan to return to Melbourne and will continue to embrace flexible working – by way of example I expect that it will include planning the more collaborative and cross-functional meetings and those where new ideas and creativity are played with for my days in the office, and the WFH days for the more high-complexity work that requires the committed focus and personal time to create space for that."
Ultimately, however, the greatest takeaway from the pandemic and her subsequent stint back home in NZ has been that there can and should be "no exceptions" in facilitating such working arrangements if that is what will work best for individuals and employers.
"Let's learn from it, embrace the positives and improve upon or cater for the negatives," she concluded.