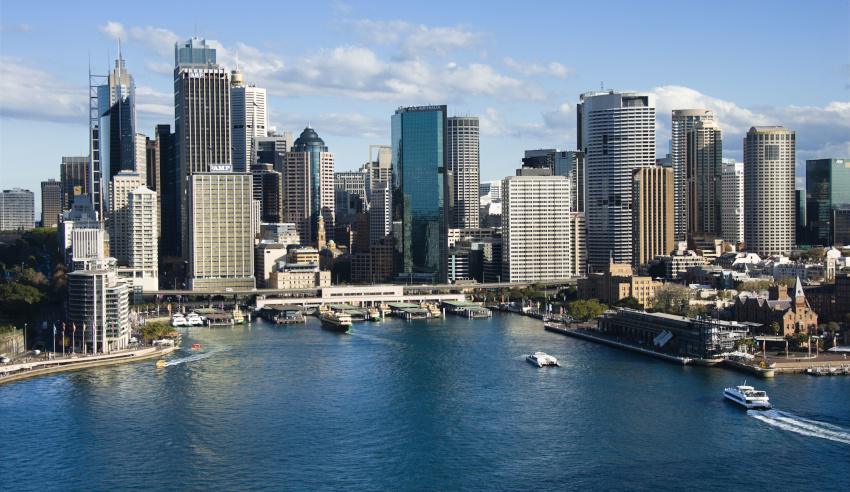 The big end of town remains committed to the recruitment and retention of the emerging generation as the social, political and economic impacts of COVID-19 continue to unravel.
Earlier this week, Lawyers Weekly reported that BigLaw firms have taken substantive action across the board to not only guarantee the safety and wellbeing of its staff members but also ensure that client service delivery is not impacted by the ongoing coronavirus pandemic.
Firms that Lawyers Weekly spoke to are adamant that the quality service to clients will not diminish, despite varying self-isolation policies being implemented.
However, the long-term marketplace implications of the pandemic are not yet entirely clear. For some younger professionals in law, the COVID-19 outbreak may spark memories of the global financial crisis of 10 years ago, which created much vocational anxiety for new graduates and law students.
This writer, for example, vividly remembers panic on campus at UTS when students realised the bottleneck for roles was going to be even more pronounced than in years gone by.
Speaking to Lawyers Weekly on the condition of anonymity, one Sydney-based barrister, who began his career in private practice, said that the BigLaw firm he worked for at the time had a proposed intake of summer clerks as well as a group of paralegals.
"I was one of the paralegals, and although some encouraging words were said about grad roles, I'm not entirely sure they were going to be outright offered to the paralegals. In any event, I did have a secure position as a paralegal," he recounted.
"When the GFC hit, [the firm] let go all of its paralegals when the summer clerks came in, and had the summer clerks take over our responsibilities. It was all rather sudden – one day you're working, the next you're told you don't need to come in starting next week.
"There was a lot of rumour and a lot of anxiety (and frankly, misplaced resentment toward the summer clerks). I remember being quite down over the whole thing, like I was worthless or a bad legal professional."
Whilst the circumstantial differences between the GFC and COVID-19 are myriad, and the consequences for the latter are far from being yet apparent, it is not unlikely or even unreasonable that those not yet established in their legal careers may feel or express concern about their vocational prospects moving forward.
As such, Lawyers Weekly reached out to 14 BigLaw firms to determine their respective positions on recruitment of the next generation in the wake of COVID-19. The following questions were asked:
1. Does your firm anticipate a reduced intake of summer and/or winter clerks for the coming cycles?
2. Does your firm anticipate reduced graduate intakes in the coming cycles?
3. Under what circumstances would your firm have to consider revocation of graduate offers?
4. More broadly, how will your firm work to ensure that such reductions or cuts of the emerging generation are not required?
A spokesperson for global firm Ashurst told Lawyers Weekly that it "is continuing to operate as usual across the firm, and this of course includes our clerkship and graduate recruitment programs. Our programs commence later this year, and any decisions in relation to specifics are usually made much closer to the date".
Bakers national managing partner Anthony Foley told Lawyers Weekly that the firm treats the recruitment and retention of "talented young lawyers as vitally important" to its success and future.
"Over the coming months, we will evaluate how we best meet our clients' needs in light of COVID-19 and changing market conditions, but we have no plan to change our long-term ambition to build a firm focused on its people and talent," he said.
A firm spokesperson told Lawyers Weekly that it is "important to us that we maintain a strong pipeline of future talent via our graduate and clerkship programs".
"We're not anticipating any changes to future intakes at this stage. Like any firm, we plan for different business scenarios and the potential impact on demand and workforce needs. We're fortunate that we have a diverse practice base which means we're in a good position to weather the inevitable ups and downs of economic cycles," the firm said.
In a statement, a firm spokesperson for Clifford Chance said: "We are carefully monitoring the situation and will be coordinating all recruitment in line with circumstances at the time."
"That said, we are a people business and remain focused on developing our programs to attract the best and brightest talent."
When asked if the firm anticipated reduced intakes for clerks or grads in the coming cycles, Corrs said "No." Further, there are "no plans to revoke offers". 
Graduates and junior lawyers "are, and will remain, vitally important to our firm and its future," the firm told Lawyers Weekly.
"Ensuring we continue to attract the best legal talent remains a priority". 
In response to the questions about whether the firm is anticipating reductions in the intake of clerks or graduates in the coming cycles, DLA said "No".
With regard to hypothetical circumstances in which the firm might have to consider such reductions, it responded: "We currently don't foresee any circumstances in which this would happen."
For national firm G+T, it is "too early in the year in the clerk/graduate recruitment process and the COVID-19 issue to forecast what our clerk and graduate requirements will be for next year. We have not revoked clerk/graduate offers in the past".
"Our firm prides itself on creating an environment where people can develop their skills and careers. Developing young clerks and graduates is an important part of our talent pipeline," the firm said in a statement. 
National firm Landers said it does not anticipate reductions to their graduate intakes, and that at this stage, it does not anticipate a reduced intake for clerks.
Elsewhere, Landers said it "would not consider" revoking graduate offers.
"The GFC highlighted the long-term impacts of slowing down graduate recruitment for the legal industry. Graduate talent is vital to our firm as it provides us with the diverse skills sets, backgrounds and perspectives we need to thrive," the firm said.
On the question of how the firm would look to ensure that reductions or cuts are not required, the firm responded: "We recognise we are in a very fortunate position to be able to conduct our business remotely without any impact on our clients and our high service delivery. This is because flexibility is an important part of our connected and innovative culture. We have already mapped out short, medium and long-term priorities to ensure that we will survive and thrive in these uncertain times."
A firm spokesperson for NRF said: "The COVID-19 situation is rapidly evolving. At the moment our primary focus is around the health and safety of our people and providing our clients with top-quality services during a difficult time."
Moving forward
Reflecting on his vocational experience in the GFC, the Sydney-based barrister wishes he'd had more insight into the bigger picture – both for himself and firms as businesses.
"In the end, having come out the other end and managed to eventually get back into BigLaw (and later the bar) I would have told my paralegal self to stop stressing. Firms make hiring decisions (especially very junior staff) on metrics that have very little to do with your intrinsic worth as a person or even as a lawyer. Frankly, I'm more than half-convinced they're arbitrary. I'm not sure being the best paralegal in the world would have done anything to stop the firing in the GFC," he said.
"The important thing is to not let it hit your ego or let it spiral you into depression, because if you really want to be a lawyer, the desire to be one means you're more than halfway there."
The legal profession – indeed, society as a whole – is far from clear on what the full ramifications of COVID-19 will be. However, one thing that is clear is that BigLaw firms are determined to ensure that their intake of graduates and clerks is not affected by the pandemic.
At a time when anxiety levels will likely be higher than usual, hopefully the approach being adopted by the big end of town can serve to assuage some of the holistic stress.
Allens, Herbert Smith Freehills, HWL Ebsworth, King & Wood Mallesons and MinterEllison were also approached but did not respond to our questions as of the time of filing this story.