Tech to bolster BigLaw wellness in post-pandemic marketplace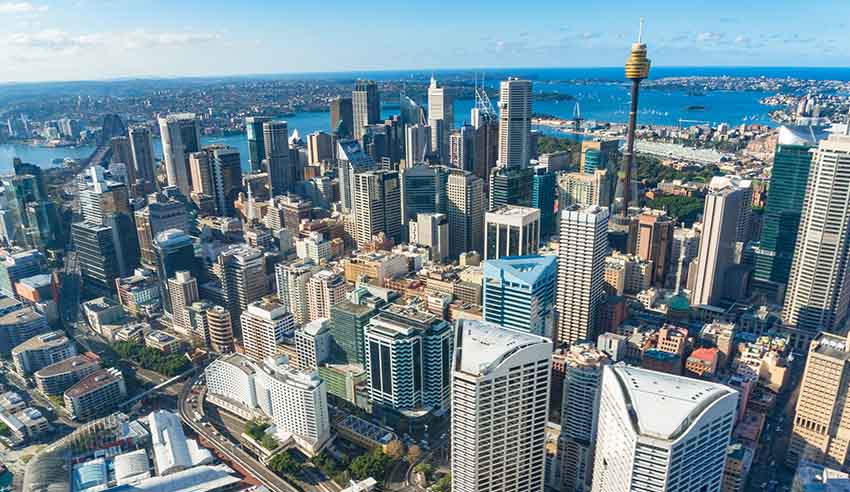 COVID-19 has presented the greatest ever challenge to workplace wellness. In a looming "new normal", BigLaw will be adapting its approach to effectively managing staff.
"Workplace wellbeing is 'on' all the time – regardless of the location of where work is being performed. This is the 'new normal'," according to a MinterEllison spokesperson.
Speaking to Lawyers Weekly in late March, Clayton Utz national mental health manager Emma Howard said there was "no comparison" between the global coronavirus pandemic and other threats to workplace wellness.
"It's a new challenge that all of corporate Australia is having to tackle together. While many workplaces including ours have for some time had policies and programs in place to support our people's wellbeing, the scale of today's situation is unprecedented," she said at the time.
Such concerns are heightened by the fact that, according to research conducted by Lawyers Weekly's sister brands My Business and Momentum Intelligence, two in five lawyers had seen their workload reduced and 75 per cent of legal professionals expected financial hits to their businesses, as of late April.
As of one month ago, lawyers' mental health appeared to be tracking well amid the pandemic. However, with BigLaw offices beginning to open up again and such firms contemplating what the "new normal" looks like, the health and wellbeing of employees cannot be taken for granted.
Vigilance is undoubtedly required, as the Minds Count Foundation said in late April: "It's great to be able to help other people and assist them to solve their problems, but we know that this situation is not going to resolve quickly, and you have to remember to consciously invest in your personal sustainability."
"At an organisational level, leaders need to be particularly conscious of ensuring that they are investing in keeping their teams connected, and making sure they have the right resources for the challenges they're facing," the foundation said at the time.
That connection is shaping up to be both figurative and literal, with utilisation of technological platforms increasingly critical to the evolving emphasis on workplace wellness by 14 BigLaw firms.
Using tech to support health and wellbeing
Over the past decade, workplace design trends have slanted towards "collaboration, interaction and creative collisions", a Gilbert + Tobin spokesperson told Lawyers Weekly.
"That will certainly all be tempered by whatever the 'new normal' ends up being. We will need to get more of these in digital form. It's likely the next phase of workplace design and operation will have a greater emphasis on wellness," the spokesperson said.
This appears to be supported by other BigLaw firms.
MinterEllison, for example, has facilitated "daily tips from staff on wellbeing shared on social channels, timetable of free Zoom activities (from movement, art, music, singing, games, etc), leadership Q&A sessions, team check-in/discussion sessions, colleague check-ins (via phone, Lync and Yammer) and team meetings using technology", it said. The firm is also looking to add more each week, based upon staff feedback and needs on "how they keep connected, motivated, engaged and supported".
Lander & Rogers are taking a similar attitude moving forward, with chief executive partner Genevieve Collins telling Lawyers Weekly that greater communication and transparency are what's needed at this juncture.
"I hold weekly 'ask me anything' sessions where any of our people can ask questions anonymously and raise concerns. This has been very effective in building trust and showing our people that they are supported. It's important that we maintain this culture of trust and transparency as we embrace our 'new normal'," she said.
"We also help our people adapt to new changes with initiatives including our online wellness program, resources on wellbeing and resilience, ergonomic home working self-assessments and multiple opportunities on our Learning Hub. We encourage connectedness with virtual catch-ups and social activities, group exercise, pro bono initiatives and participation in innovation projects such as last weekend's Global Legal Hackathon dedicated to tackling challenges thrown up by COVID-19."
Similarly, Herbert Smith Freehills has started a webinar series dedicated to workplace wellness. The webinars, a firm spokesperson said, "cover a different topic and feature people from within the firm as well as independent experts including clinical psychologists and expert consultants. Some of the topics covered to date include psychological safety, prioritising wellbeing, leading through crises, mindfulness, mind flow, and being well together". Moreover, firm CEO Justin D'Agostino has been sharing "hugely popular" video updates with staff purporting to look after and connect with staff.
DLA Piper rolled out an online program called "Managing Your Mind" for staff to individually manage their own circumstances and has provided training for their mental health ambassadors to be first points of contact during this time, as well as bolstering the firm's EAP.
At Norton Rose Fulbright, team leaders and managers "have been encouraged to stay connected with their people via regular Zoom calls and other measures, and we also created a virtual community and resource hub on our intranet that gives practical advice to staff on how to maintain wellbeing," said managing partner-elect Alison Deitz.
Clayton Utz has introduced new tools in recent months, including "the BodyIQ app, designed to help people keep in optimum physical shape, and The Resilience Box, which contains rich content in all formats on topics ranging from managing substance use and navigating difficult relationships, to support for carers and parents, and maintaining a resilient mindset", a firm spokesperson said.
The firm has also created "a dedicated COVID-19 Health and Wellbeing portal on our firm intranet where partners and employees could access important mental health and wellbeing tips", and Ms Howard has been presenting firm-wide webinars on managing the psychological impacts of COVID-19. 
Clyde & Co will also be looking to better support staff in such ways moving forward, flagging its intention to roll out a program for its Australian offices that caters specifically to wellness needs "as we transition back to the 'new normal' work". Corrs Chambers Westgarth is also exploring how best to manage staff as they return to the physical offices, and noted that "there will be a high degree of flexibility on an ongoing basis" moving forward, a move in line with Gadens' plans to increase WFH and remote working arrangements in conjunction with ongoing facilitation of workplace wellness needs by way of access to "a number of useful resources" to be accessed during the pandemic.
Continuation of existing initiatives
Mental Health Champions continue to serve an important function, HSF said, who are "available remotely via call or Skype for any of our people that may need support".
Baker McKenzie is also continuing this initiative, along with its "'Wellbeing Wednesdays' series, our first Mental Health Champions, accredited through the REAL Mates program from Heart On My Sleeve organisation; BakerWellbeing newsletters through our lockdown period, and EAP via Assure".
NRF, in a similar vein, has "established employee assistance and mental health programs, that include more than 70 trained mental health first aid officers from every office and every level of the business. These officers have continued to offer support remotely during the pandemic", Ms Deitz noted.
Ashurst has a comprehensive suite of initiatives it has rolled out this year, including its Global Wellbeing Hub which "features a range of interviews, tips and recommendations on how best to boost morale and improve wellbeing" and a monthly podcast series called 'Let's Talk About It', focusing on "stress management, healthy eating and exercise as well as feature conversations with colleagues who will share their own personal experiences with managing their mental health and wellbeing". Moreover, the firm has continued its Wellbeing Allies, Mindful Business Charter, disABILITY network and LifeWorks programs.
"Ashurst is committed to creating an environment where people are supported to be at their best. Mental ill health can affect anyone at any time. It may not always be obvious to the individual affected or to those around them. Prevention and successful treatment of mental ill health [rely] on early identification of issues and the availability of appropriate guidance and support," a firm spokesperson said.