BigLaw workplaces: What will the 'new normal' look like?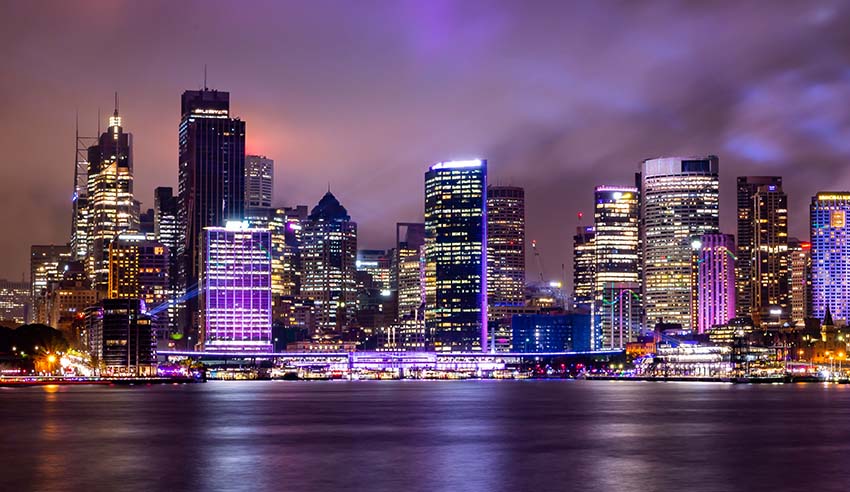 Legal professional workplaces will never be the same following COVID-19, and BigLaw is already implementing changes to better suit individual needs.
Two things became quickly apparent when legal employers were forced to have their staff work from home: one, reliance on technological platforms was a necessity, and two, WFH and remote working arrangements can and do work.
To this end, it is all but certain that the workplace environment we knew prior to the global coronavirus pandemic will no longer exist – at least, not all aspects of it.
The undertaking of daily legal practice and business can and will look vastly different in a post-pandemic world. BigLaw firms are fully cognisant of the evolutions taking place around them and are moving to change with the times, especially as staff start returning to their Perth offices.
Lawyers Weekly spoke with 22 firms from the big end of town to learn about the measures being taken, including but not limited to increased accommodations for remote working and new-look office spaces.
At the time of filling this story, responses to questions had not been received from Allens, Baker McKenzie, Clifford Chance, Corrs Chambers Westgarth, DWF, HFW, HWL Ebsworth, K&L Gates, King & Wood Mallesons and Norton Rose Fulbright.
An A&O spokesperson said that "empowering" staff to take up flexible working arrangements will be part of its broader workplace commitments moving forward.
"Given our staff have responded well to working remotely, we expect a number of our employees will continue doing so beyond the pandemic. Our current circumstances have proved that remote work does not prevent our people from producing high-quality work."
"The firm is not currently discussing any change to the physical office layout," the spokesperson added.
According to a firm spokesperson, Ashurst is "considering a range of measures" in conjunction with its return to the office approach: "We are proud of the resilience and productivity our workforce has shown during this crisis and we are exploring ways of building on this by encouraging continued flexible work patterns."
CU did not respond to Lawyers Weekly's questions but did note that almost two-thirds (64 per cent) of its partners and employees already have flexible working arrangements in place.
A firm spokesperson noted that, upon examination of a staff survey extrapolating preferences post-pandemic, "a lot of people are keen to work from home more regularly so I'd anticipate we'll see more people adopting flexible work arrangements combined with in-the-office working".
Clyde & Co
Firm managing partner Michael Tooma told Lawyers Weekly that Clyde & Co will be redesigning seating and office space in accordance with social distancing requirements and promoting good hygiene practices.
"We are constantly reviewing our office space needs. We anticipate that over time we will reconsider industry norms of dedicated offices and embrace the lessons learnt from the lockdown phase," he said.
Moreover, the firm will "absolutely" be open to staff working remotely more often, Mr Tooma said.
"We trust our staff and we want them to be comfortable in their working environment. Our staff have shown themselves to be more productive as a whole working from home. Some are busting to go back but many have found it more productive to be at home," he said.
The world's largest firm is also cognisant of the benefits of WFH arrangements, but feels that face-to-face interaction "remains a critical part of connecting team members".
"We encourage our lawyers to be out face-to-face with clients as much as possible, and we will encourage this to continue in a safe way in a post-pandemic world. COVID-19 has presented law firms with a great opportunity to think outside the box about how they operate, which goes far beyond remote working. For example, before the pandemic many lawyers found it difficult to work in a paperless environment, but we have all adapted. Dentons' focus will be on using all the lessons we have learned to optimise our business and help improve productivity and efficiency," Dentons COO Maureen Migliazzo told Lawyers Weekly.
That being said, the firm's focus has "always" been on digital innovation, she continued.
"When discussing flexible working arrangements Dentons takes into account the needs of the individual, their team and Dentons' clients. Dentons' approach is to have all our employees back to the office in a safe way, when it is appropriate to do so. We will continue to offer flexible work arrangements that suit each individual, but also ensure the needs of our clients continue to be met," she said.
According to a firm spokesperson, DLA expects and hopes that the "positive experience" of remote working will encourage staff to do it more often.
"We have actively encouraged staff to think about how they would like to continue to work remotely beyond the upcoming transition period. There are many benefits we can and should embrace. We understand the ability to balance work and personal life is a strong contributor to an individual's ability to maintain their wellbeing," the spokesperson said.
That said, DLA does not expect to see movement away from its open-plan workplace, the spokesperson added.
"We are currently working on all the necessary preparations in each of our offices to ensure we meet all required social distancing, hygiene and health and safety measures," the spokesperson said.
A "complete reversion" to pre-pandemic workplace arrangements is not on the cards for Gadens, firm head of operations Julien Bain said.
"Our view is that the pandemic will certainly bring about an accelerated move to more effective ways of remote working in the legal profession. Many, if not all, law firms were until recently not adequately set up to work remotely like some of the other professional services firms (such as the big four accounting and consulting firms)," he said.
Moreover, the firm is "open to considering each request for any method of remote working on its merits and would have conversations with each staff member to find the way of working that suits them", Mr Bain said.
"A number of our staff members already have a flexible working arrangement, including someone in our property team who has worked remotely on a full-time basis since July 2012," he said.
In a truly flexible workplace, Mr Bain continued, "we believe that such an option should be available to lawyers and staff who want to work in this way. It may also be useful for health and safety reasons from time to time".
"However, we still believe that collaboration and learning will still be an important element of the 'new' workplace – and learning by watching and by osmosis will still produce accelerated development of lawyers and others," he said.
Similarly, G+T doesn't anticipate a complete reversion to pre-pandemic working conditions, a firm spokesperson said, adding that the firm will "certainly be open" to conversations about increased remote work by professionals moving forward.
"Our people have demonstrated an ability to be productive remotely. Certainly, in the initial phases of return, we would be very supportive of those people who want to continue to work remotely – and if they are in a particularly vulnerable group, we would in fact insist that they do so. The thing is, we don't yet know the timing or the nature of a 'post-pandemic world'," the spokesperson noted.
"As the world returns to some sort of 'normal', we would continue to have those conversations as to what would be best for people's roles. We expect that most of our staff will want to, eventually, have the opportunity to be in the office to connect with colleagues and learn from one another, while also having the flexibility to do some of their work from home."
On the question of floor arrangements, the spokesperson said the science isn't necessarily clear on whether individual offices would be safer than open-plan desking.
"Would they have their own separate ventilation? Would other people be prevented from entering? Would people not interact in meetings and common areas anyway? I think there is a broader set of risk assessments and mitigations to be made before it gets down to such a micro issue of offices versus open plan," he spokesperson said.
HSF executive partner Andrew Pike said that the firm intends to use the lessons from the pandemic to "rethink the way we work" to better suit idiosyncratic needs.
"Our people have always had the opportunity to work from home. Initial analysis of our staff survey shows that a significant number of our people do wish to work from home on a more regular basis going forward," he told Lawyers Weekly.
"Over the past few weeks, I've been proud to see our people adopt a positive, flexible and self-solve mindset. This has enabled them to work effectively from home and successfully connect with clients and colleagues while delivering excellent results. I trust our people and teams to make the right decisions for themselves and the firm, and we will support them to work from home."
The firm will engage in open conversations about WFH and remote working arrangements moving forward, he noted, stressing the need to make positive changes.
"What is clear is that we will see more people working from home on a more regular basis into the future and can therefore anticipate an ongoing need for more flexible workplace solutions," he said. 
Lander & Rogers
A Landers spokesperson said the firm expects a "considerable uptake" in WFH arrangements moving forward, following the results of a recent staff survey, in which 90 per cent of employees said they would want to work remotely some of the time on a permanent basis.
"We expect flexible working to become a normal and permanent feature for most of us," the spokesperson proclaimed.
"An important part of our return to the office will be finding that balance between on-premise and home working so that we stay safe but also thrive. We want to combine the best of both worlds, enjoying a connected workplace with all the collaboration and social benefits it brings, as well as the convenience and comfort of remote working."
The firm will also be likely to shift from straight open-plan spaces to "activity-based working", the spokesperson continued, "with multi-use spaces that reflect the flexibility we've become used to with remote working."
"Our Melbourne office is moving to new premises later in the year, and our priority for the new space is to make sure our people have different options for the different activities they undertake throughout the day. As we anticipate our future world of work to be a combination of remote and on-premise, our workplace needs to be innovative and connected," the spokesperson said.
MinterEllison
Moving forward, every role at Minters is considered "agile", a firm spokesperson said.
"Post-COVID-19, working in an agile way means people will have the ability to structure their days in ways that balance their personal needs with those of clients and their team (i.e. adjust working hours, physical location, etc.)," the spokesperson said.
Squire Patton Boggs
Squires general manager Louise Shelton told Lawyers Weekly that it will "certainly listen" to proposals for increased WFH or remote working arrangements, but stressed that the pandemic has also demonstrated the importance of face-to-face communication.
Ms Shelton: "Humans are social creatures. People are inspired to innovate and problem-solve when supported by their teams and when working with others. So, a proposal to permanently work from home needs to be looked at from all positions – not just that of the person wanting to work remotely full-time. What would the impact be on his/her teammates? Does it also suit them?"
"While this recent period has demonstrated that we can perform most functions remotely, from our homes, it has also highlighted the importance of face-to-face communication and of what is missing when we aren't physically together."